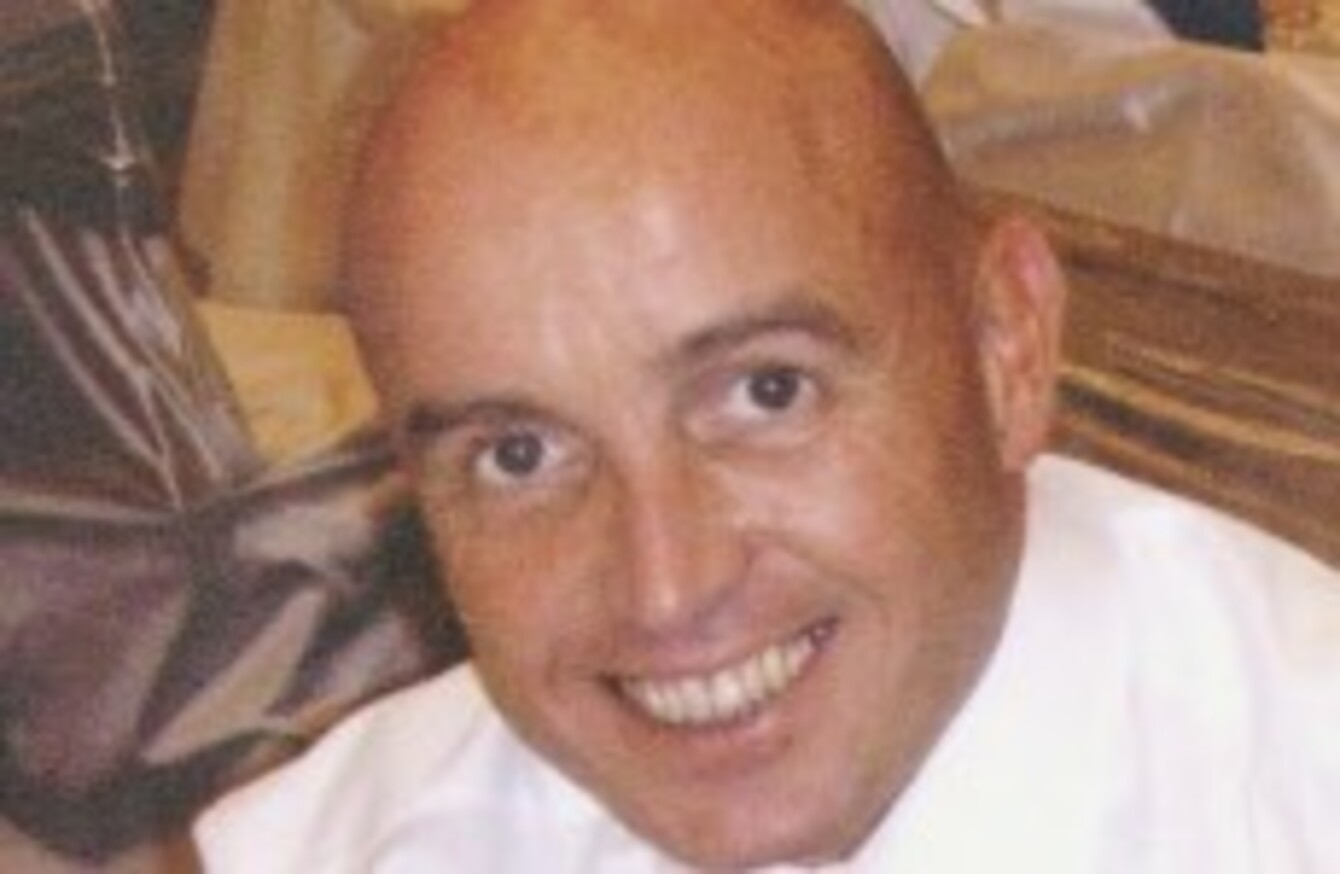 Kevin Kearney who was shot in Belfast last year.
Image: PSNI
Kevin Kearney who was shot in Belfast last year.
Image: PSNI
KEVIN KEARNEY WAS shot dead while he was out walking his dogs on the morning of 8 October last year in North Belfast.
The 46-year-old was just a short distance from his home in Dunmore Avenue. His body was discovered the following day in a lake at Alexandra Park.
Detectives from the Serious Crime Branch investigating Kearney's murder today renewed their appeal for information on the first anniversary of his death.
Car
A silver Peugeot 406 car, registration number GNZ 8168, which police believe may be connected to the murder was set on fire at Donore Court in the New Lodge area on Tuesday 8 October.
Detectives are also interested in information about a BMX-type bike. The Vortex Scorpion bike may have been used by someone involved in the shooting.
To date, officers have made 10 arrests, conducted more than 20 searches and interviewed more than 200 witnesses as part of this investigation and a linked incident at a social club in Ardoyne on 14 October in which dissident republican threats were made to a number of individuals.
Drugs
The officer leading the investigation, Detective Chief Inspector Justyn Galloway, said it was a challenging enquiry.
There is a potential drugs strand to this and there is a dissident republican strand. These two components have slowed the flow of information to the Major Investigation Team.
I would ask people to remember that Kevin Kearney was a father and a brother, a friend and a partner. His ruthless murder has caused so much pain and grief – emotions which remain as raw today as they were a year ago.
"Kevin's family and friends deserve answers. They also deserve justice. We are working to secure these objectives but we need more assistance from the community," he said.
Detectives are asking people in the Alexandra Park area if they recognise the bike or if they know who owns it. They also want to know if anyone saw someone riding the bike or something similar in the area of Dunmore Avenue or Alexandra Park between 8am and 10am on the morning of the murder.
Appeal
Officers are also asking if anyone saw Kearney in Alexandra Park that morning between 8.45am and 9.15am with his dogs. They are particularly interested in talking to anyone who was running in the park that day.
Detectives also need information about the silver Peugeot 406 car. They want to hear from anyone who saw it in the Alexandra Avenue/Antrim Road area on the morning of Tuesday 8 October.
Galloway urged anyone with information to contact the police. "Kevin Kearney's family need answers and police need assistance to bring his killers before the courts," he said.
"Last year Kevin's family urged people who had information but were reluctant to talk to police to use other channels of communication, perhaps a priest or a solicitor or a political representative," said Galloway, noting that police don't mind how the information reaches them.
Anyone with information can contact the incident room on 028 9180 1507 or if someone would prefer to provide information without giving their details, they can contact the independent charity Crimestoppers and speak to them anonymously on 0800 555 111.