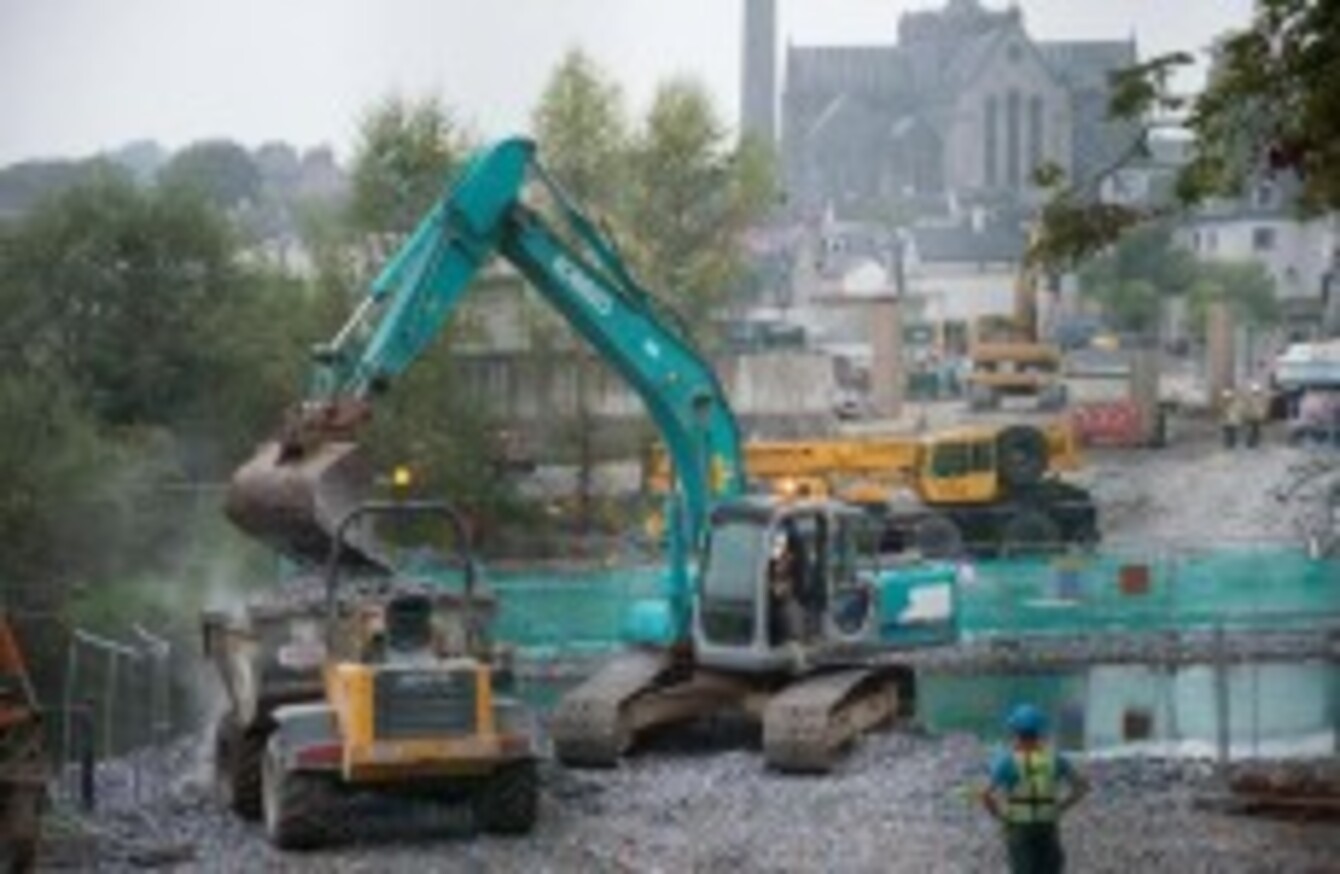 Image: Vicky Comerford
Image: Vicky Comerford
THE SUPREME COURT heard an application against Kilkenny County Council for injunctions to stop works near two bridges.
The council said tonight that the application was by Christopher O'Keeffe for injunctions stopping all in stream and near stream works on both the Ossory Pedestrian Bridge and the Kilkenny Central Access Scheme Bridge.
CAS
The Central Access Scheme (CAS) has been the subject of protest by individuals opposed to the construction of a bridge at the Green's Bridge site across the River Nore.
The council said that the Supreme Court refused both applications for injunctions and indicated that they will issue the written judgement outlining the reasons for their decision in the coming days.
Kilkenny County Council welcomes this decision and advises that works will continue on both bridges.
The Save Kilkenny Campaign, comprising protesters who spent time at the Green's Bridge site protesting against the construction, said:
We thank the Supreme Court for sitting at such short notice, thereby acknowledging the seriousness of the issues involved.
They assert the presence of causeways in the river is causing environmental damage.
"Kilkenny County Council have now agreed to remove the causeways before the winter.
This will be done as soon as possible under the external supervision of an environmental consultant," they said this evening.
20 October court date
The protesters said that the High Court granted an interim injunction, stopping all works on the CAS Bridge on the campaign's first visit to the High Court in September, and a continuation of this injunction at the second court visit, a week later.
"On our third visit, however the court lifted the previous injunction and unprecedentedly ruled that the 'Precautionary Principle', which forms the basis of European Union Environmental Law, does not apply to Section 160 of the Planning Act and only applies to Judicial Review proceedings," they said.
Counsel has advised the campaign to appeal the High Court decision to the Supreme Court to resolve this ruling and to allow their case to progress on 20 October, they said.
Enya Kennedy of Save Kilkenny said:
Local people are concerned, among other things, about the effect that this project will have on the medieval heritage and natural environment of the city. They are further concerned about the effect that the CAS will have on the sustainability on the tourist industry, the city's main source of employment and revenue.
KCC said that the additional costs to date, of protests, extra site security and providing legal defences to the recent court injunction are now estimated at €559,000.