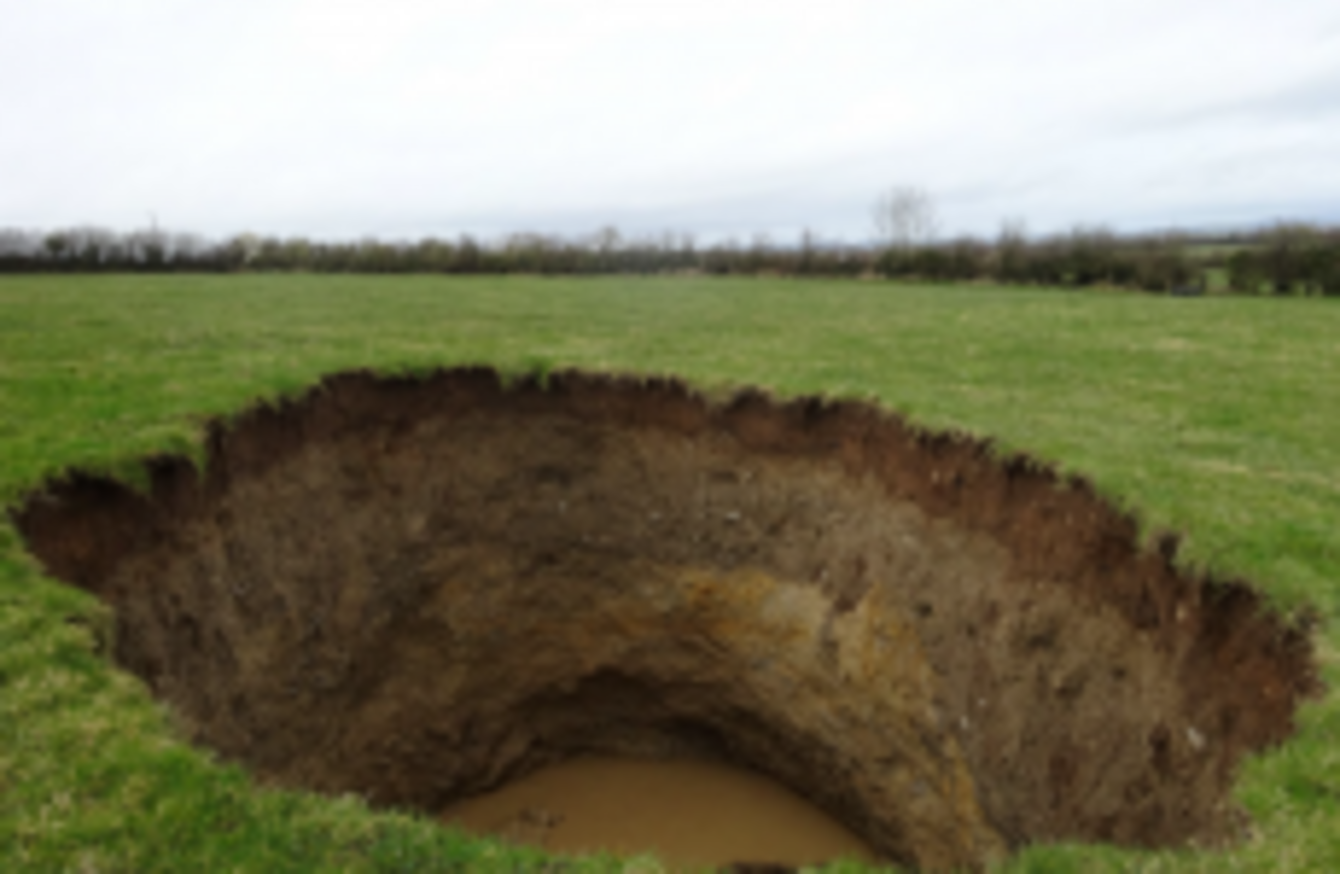 The sinkhole.
The sinkhole.
THE DEPARTMENT OF Communications, Energy and Natural Resources has said that they are investigating a sinkhole that opened up near a mine in Kilkenny over the weekend.
The hole, which is nine metres deep, opened near the disused Galmoy Mine on Saturday, some 300 metres from the mine office buildings.
The mining company, Lundin Mining, notified the authorities and the landowner on Saturday of the incident and immediately secured the field to prevent access and as a precautionary measure.
Following an inspection, Kilkenny County Council say they closed the nearby road as a precautionary measure.
The company is maintaining 24 hour security at the site and the Department of Communications say it is not dangerous.
"It is not believed there any public safety issues involved," a statement said.