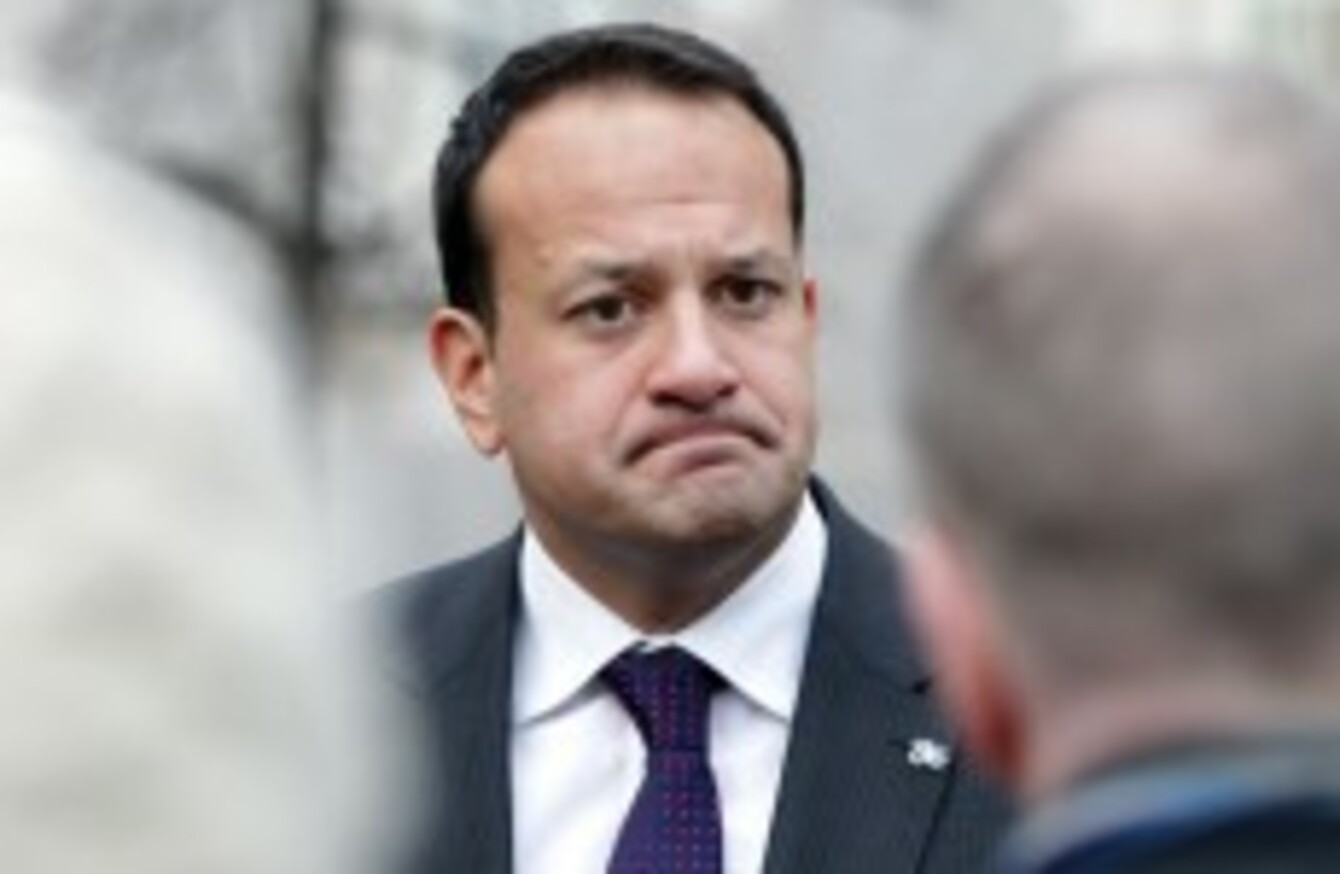 Leo Varadkar
Image: Mark Stedman/Photocall Ireland
Leo Varadkar
Image: Mark Stedman/Photocall Ireland
TRANSPORT MINISTER LEO Varadkar has said that property tax is no different to any other tax and is designed in a way that is "easy to pay and hard to evade."
As homeowners await the arrival of letters outlining their liability for the local property tax in the coming weeks, Varadkar insisted this morning that the tax is just like paying income tax on income and VAT in the shops.
Varadkar was speaking to RTÉ about his Department's allocation of €40 million to local authorities to help fix the country's roads.
He told Morning Ireland that for those who may struggle to pay there will, in some cases, be deferrals or exemptions available but for most homeowners they will have to examine their own income and expenditure.
"I do absolutely accept there are cases [where people will struggle or be unable to pay] but in those cases they're all very individual and you have to look behind the individual and look at their finances," he told the programme in response to questions about the property tax.
He queried the Irish League of Credit Union's 'What's Left?' survey which recently reported that 1.3 million have less than €50 each month after they pay their bills.
"Those surveys are worth looking at in detail because you see the definition of essential bills is very, very broad in that survey," he said adding that there were options for people who genuinely are going to struggle to pay.
People in the personal insolvency process will not have to pay and others will be able to defer payment, he said.
"The local property tax is a tax, no different to any other tax," Varadkar told the programme, adding that somebody struggling to pay their bills did not automatically become exempt from income tax and the same principle should apply to the property tax.