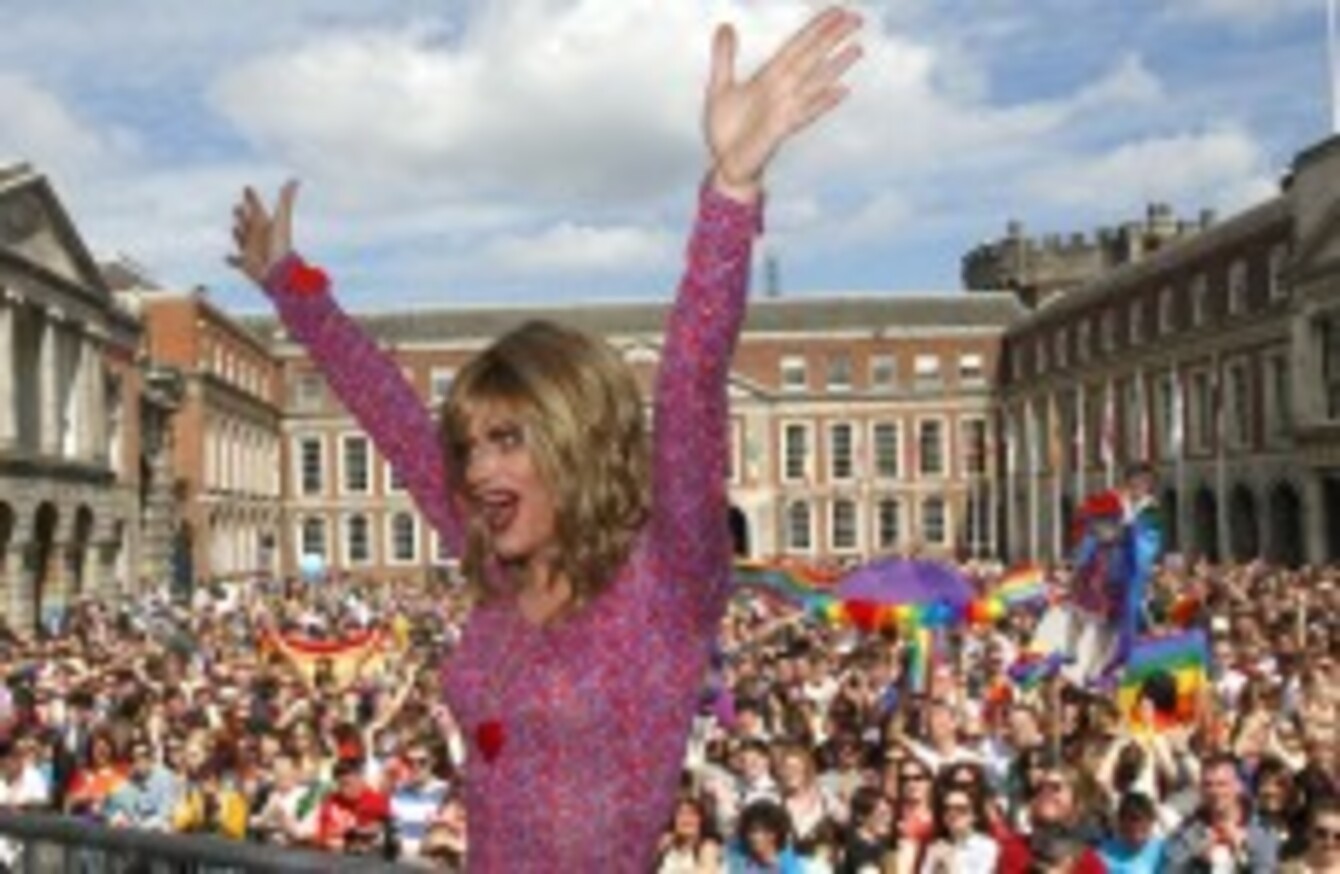 Image: AP/Press Association Images
Image: AP/Press Association Images
THE LGBT TOURISM sector may now be worth as much as 13% of our booming hospitality economy in the wake of the Yes vote in May's same-sex marriage referendum.
Figures from LGBT Capital, a UK based company specialising in asset management for the LGBT sector, suggest that this specific tourism sector could now be worth as much as €843 million annually to the Irish economy.
Total tourism revenue for Ireland in 2014 stood at €6.6 billion according to figures from Fáilte Ireland.
LGBT Capital's tourist figures are admittedly arrived at by extrapolating studies performed in other, similar jurisdictions such as the UK, but the message is clear – tourism figures are on the up and the LGBT sector is now a force to be reckoned with.
At present in 2015 tourist numbers stand at almost 5 million visitors for the year to date, which should see last year's numbers of 7.1 million easily outstripped by year end.
"LGBT as a population segment is widely accepted as having higher disposable income and growth-friendly consumption patterns – and this segment is shown to travel relatively more frequently and for longer and can therefore clearly 'punch above its (already significant!) weight' in comparative and consumer value-potential studies," say LGBT Capital.
"The recent referendum was profiled extensively at home and overseas and would certainly have brought Ireland to the attention of the global LGTB sector," a Fáilte Ireland spokesperson said.
Given that, coupled with the ongoing growth in overseas visitors reported by the CSO,  it would be no surprise if we did see an increase in visitors from the LGTB sector.