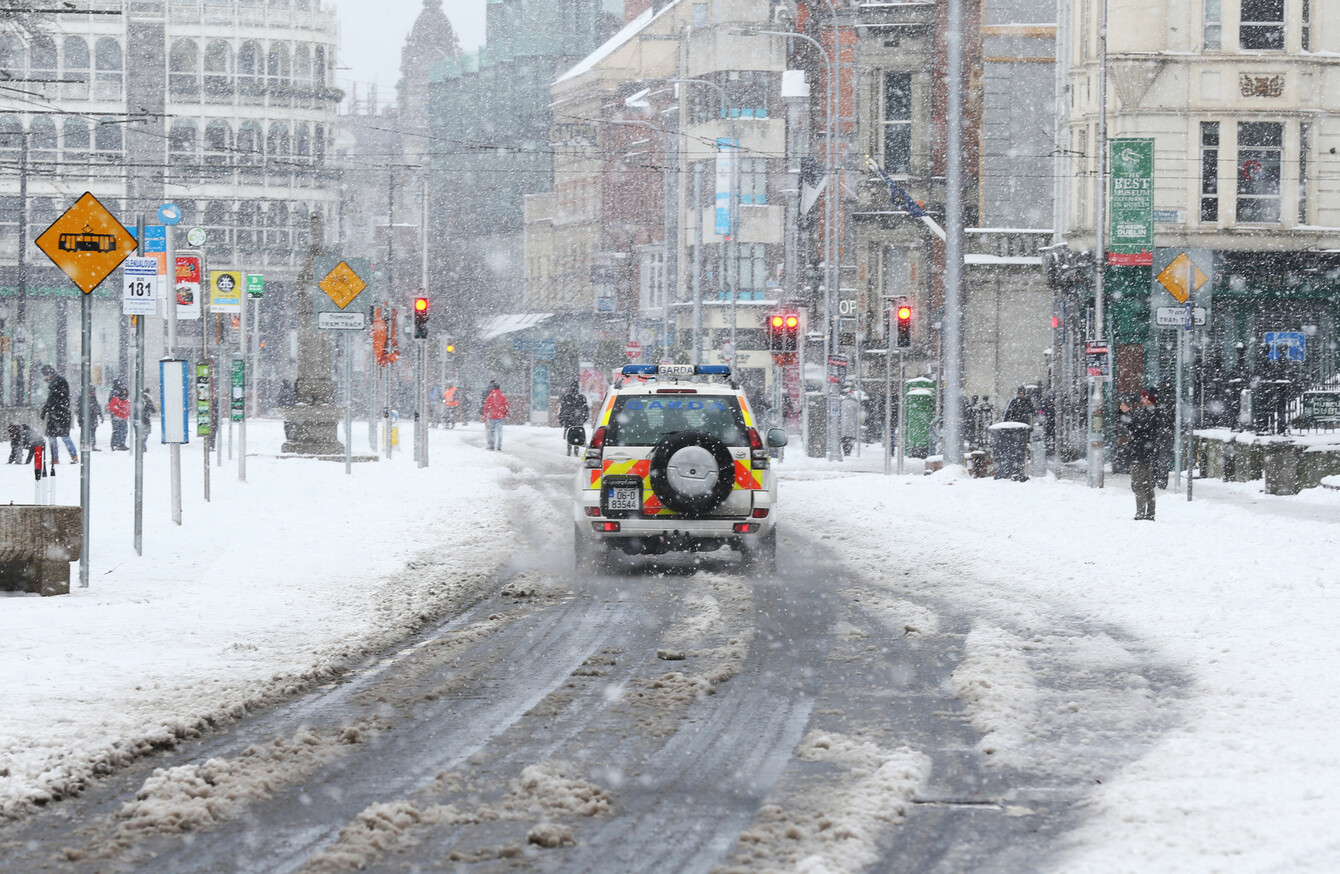 Image: RollingNews.ie
Image: RollingNews.ie
A REQUEST WAS made by gardai in the Tallaght District for more four-wheel drive vehicles to be made available just this week.
TheJournal.ie understands that the request could not be met and that they were told that extra 4WD vehicles were not made available.
Gardai from the area were called to an incident at Lidl on the Fortunestown Road last night in which the supermarket was allegedly looted and damaged extensively with a digger.
There was one garda 4WD in the district but the single vehicle could not make its way to the scene due to five-foot snow drifts which had accumulated nearby.
In the end, officers were brought to the scene by Defence Forces vehicles as well as civil defence 4WDs.
Similar vehicles were then drafted in from Garda Traffic HQ in Dublin Castle as well as the Armed Support Unit.
Officers came under fire when they arrived on the scene. They were pelted with snowballs and other missiles.  The officers had ASP batons at their disposal but none had to be deployed during the incident.
A number of videos were posted on social media, taken by both onlookers and apparently from within the Lidl store.
The Garda Representative Association (GRA), which represents rank-and-file members of the force, criticised what they called "inadequate transport" members are forced to use in these circumstances. The GRA also praised the work of the frontline gardai for bringing nine arrests in such difficult circumstances.
Eight men between the ages of 24 to 47  have been charged with various offences including theft, burglary and trespassing arising from an incident at the Lidl supermarket last night.
One man in his 30s remains in custody.
Gardai said that "substantial damage" was caused to the supermarket and further damage to another premises in Jobstown in a separate incident.