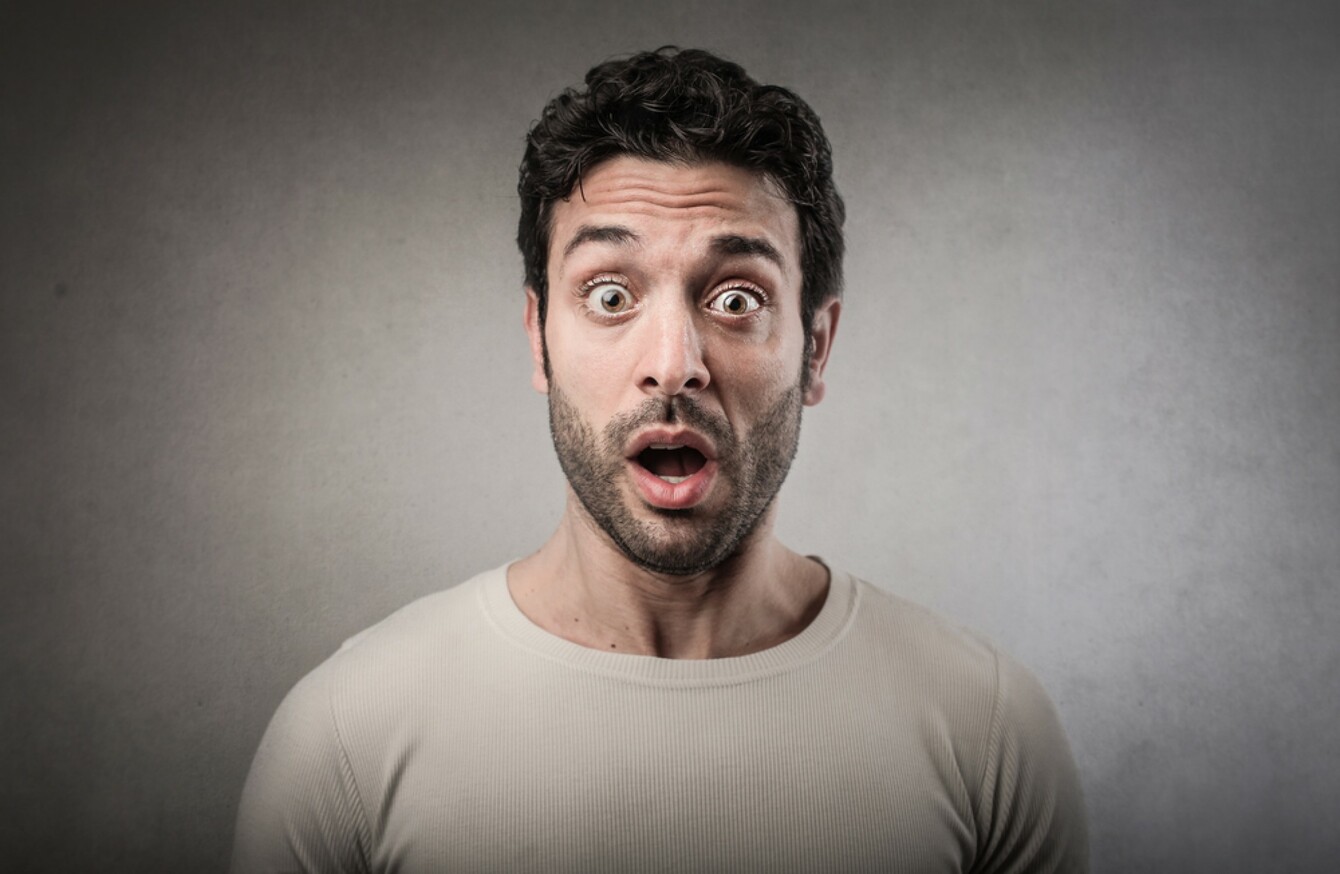 A different but also shocked man
Image: Shutterstock/Ollyy
A different but also shocked man
Image: Shutterstock/Ollyy
THE ADVERTISING STANDARDS Authority for Ireland (ASAI) has upheld a complaint made against Lidl over the amount of cashmere in a jumper it sold.
The shop listed the "classic and elegant" men's jumper as "fine knit cashmere". It cost €16.99 and came in four different colours.
The ASAI notes the man who complained said, while the cashmere claim was unqualified, he was "surprised to see from the packaging that the jumper contained only 3% cashmere".
Lidl said its description of the jumper was fair as the item in question was fine knit and contained cashmere.
The shop said the description reflected the retail industry norm for items containing such materials. Lidl said it never referred to the garment as being 100% cashmere and its packaging clearly stated the percentage of cashmere it contained.
'Not misleading' 
With their response, Lidl provided examples of other items containing certain materials and how they were described by the manufacturer – such as pictures of a throw described as a 'cashmere throw' which contained 20% cashmere and a jumper described as a 'lambswool' which contained 50% lambswool.
The advertisers said they had not misled their customers at any point. They considered the description of their product to be fair and accurate, particularly given the item's packaging and price.
The ASAI examined the use of the description 'cashmere' in a range of advertising by other retailers. It noted that where the product was not pure cashmere the description made this clear, for example by stating it was cashmere and cotton or cashmere and merino.
The organisation found Lidl's advertising should not appear in the same format again.