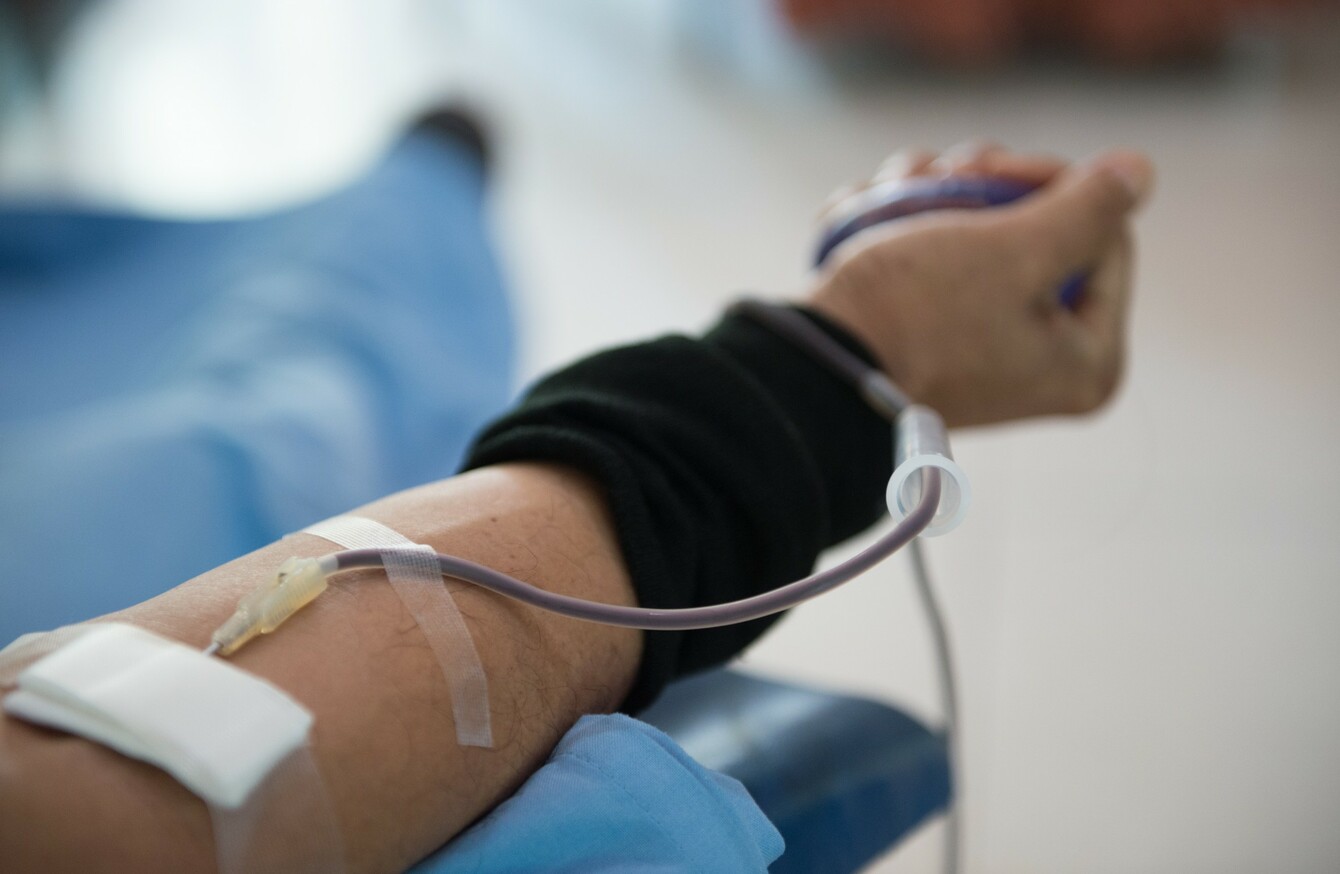 Image: Shutterstock/ANURAKE SINGTO-ON
Image: Shutterstock/ANURAKE SINGTO-ON
Updated 4.30pm
THE ANNOUNCEMENT THAT Ireland's total ban on gay and bisexual men donating blood is to be lifted was today welcomed by gay rights activists, though they pointed out that the country's blood donation rules are still discriminatory.
Health Minister Simon Harris confirmed he is accepting recommendations by the Irish Blood Transfusion Service (IBTF) to move to a one year deferral period.
This will mean that gay and bisexual men will have to wait one year before being able to donate blood after last sexual contact, and that anyone with a history of a sexually transmitted infection will be required to wait for five years.
It will bring Ireland into line with a similar policy set to commence in Northern Ireland in September, and which has already been enacted in the rest of the UK.
Progress
Speaking to TheJournal.ie today Executive Director of the Gay and Lesbian Equality Network (Glen), Brian Sheehan, said the move was "very significant progress" and long overdue.
However, he said the new system will "still leave certain people discriminated against because of who they are".
"So if you're a gay man in a committed relationship you can never donate blood unless you're celibate," he said.
The IBTF has long accepted that the ban is discriminatory against gay and bisexual men – it still is discriminating against gay and bisexual men, but we see this as a very significant step in getting rid of all traces of discrimination.
Sheehan believes that easing this ban, which was "based on 30-year-old views", will now result in greater numbers donating – and not just the gay and bisexual men who are now allowed to.
"Some people simply felt the system was unjust and were refraining from donating because they thought it was so outdated."
Implications
Minister Harris has said his department will continue to work with the IBTS so that the implications of lifting the ban could be "explained to all potential blood donors, recipients of blood products and the general public".
No date has yet been set for when the policy will change.
A ban on men who have sex with men donating blood has been in place in Ireland since the 1980s when it was introduced as an emergency measure at the height of the AIDs epidemic.
- With reporting by Michelle Hennessy.