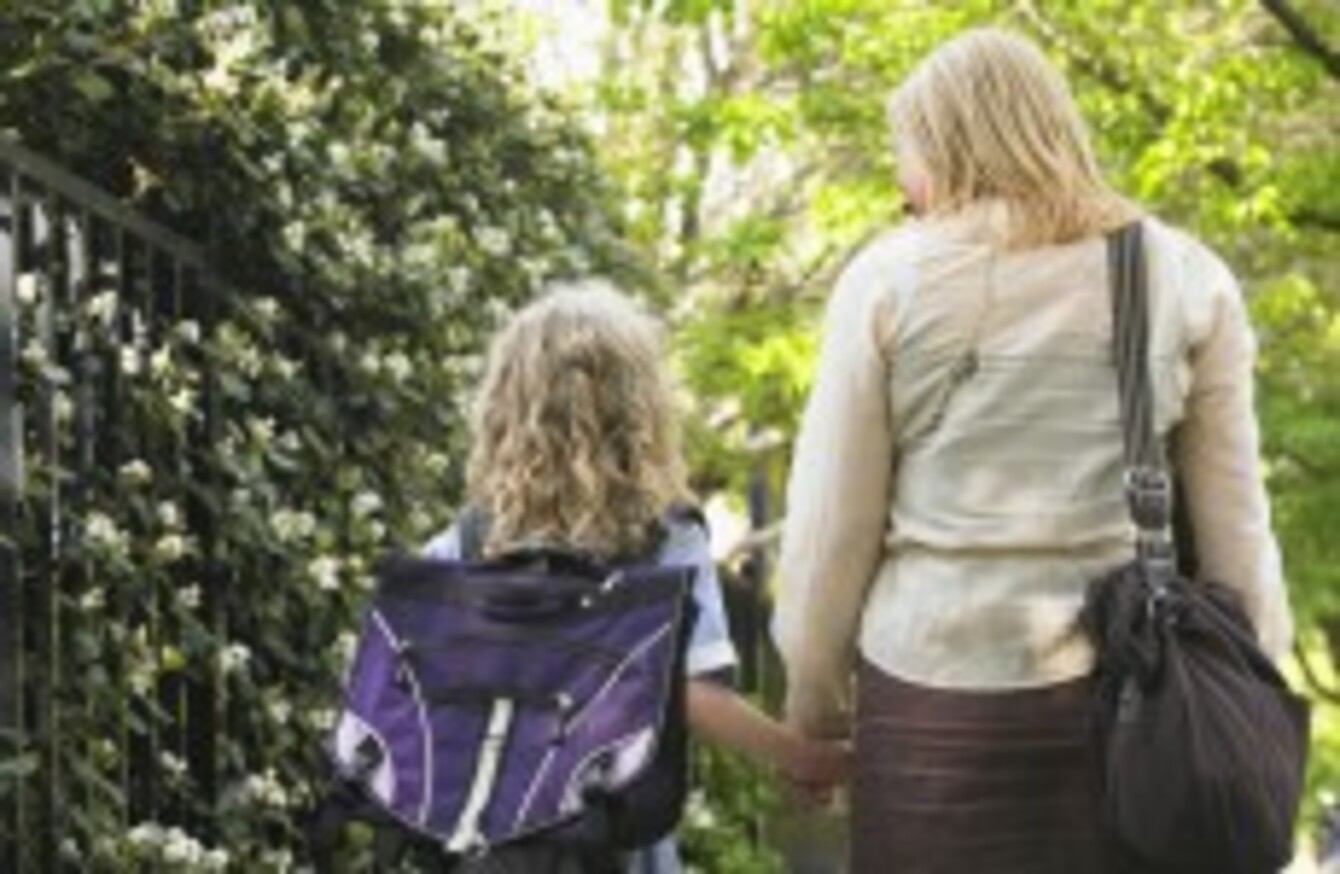 Image: Shutterstock/bikeriderlondon
Image: Shutterstock/bikeriderlondon
CHANGES TO THE lone parent allowance that will require single parents in receipt of social welfare to seek employment or training as soon as their youngest child reaches seven years of age kicks in today.
From today, some lone parents will be expected to enter into the jobseekers' allowance programme, where they must be available for and seeking work.
Under the Jobseeker's Allowance scheme, lone parents whose youngest child is aged between 7 and 13 years inclusive will move on to the Jobseeker's Transitional payment.
Lone parents whose youngest child is aged 14 years or over will now have to apply for the normal Jobseeker's Allowance.
It's estimated that up to 30,000 single parents will miss out on the payment.
Poverty 
Lone-parents groups have slammed the move, with some stating it could push one-parent families into homelessness.
Kerry Anthony, CEO of Depaul said recent figures from the Department of the Environment reveal the week from 20 -26 April there were 504 families who were statutorily homeless in Ireland.
Of that number, 322 households – or 66% – were one-parent families.
The advocacy groups said the hardest people to be hit are those already in part-time employment who could lose anything anything between €10 and €140.
They raised questions about the moral reasoning and fiscal soundness of the cuts to the One-Parent Family Payment, stating:
"We call upon the Government to pause and reflect that 138,000 – or one out of every eight children – in Ireland experience consistent poverty on a daily basis.On a human level, this amounts to an average of 3-4 children in every classroom in Ireland suffering chronic poverty."
'Better off'
Speaking on the RTÉ's Today with Sean O'Rourke yesterday, Tánaiste Joan Burton said those that work 19 hours a week "will be far better off".
However, some single-parents say there are no extra hours for them and even if they do work more, there is no affordable childcare in place.
When introducing this measure, Burton told the Dáil that she would only do so if there was a "credible and bankable commitment" for an improved childcare system.
She has faced criticism that this has not been achieved by government, yet the measures are still coming into effect.
She admitted yesterday that Ireland's childcare system is "not as good as I would like" and Ireland is not at the Scandinavian level yet, which is her aspiration.
"Are we at the Scandinavian model? No, but what we have is a hugely improved investment into community based childcare."
Cost of childcare 
Burton said government is doing more than ever before to tackle the increasing costs of childcare, spending more than €250 million on community childcare initiatives and training.
From today, those affected will move from the one parent family payment to a new transitional benefit.
The Government said its aim is to enable one-parent families move out of welfare dependency.
Burton explained that those lone parent's in the home on social welfare receive €218 per week which puts them at a high risk of poverty, but by working 19 hours on minimum wage would increase their income as they will also be entitled to other government initiatives like the back to work scheme.
Burton said the Department of Social Protection will help people claiming the benefit to find employment.
… we are going to help them get those hours…
The Tánaiste added that she had increased child benefit for all parents in the last budget and she hopes to do it again.