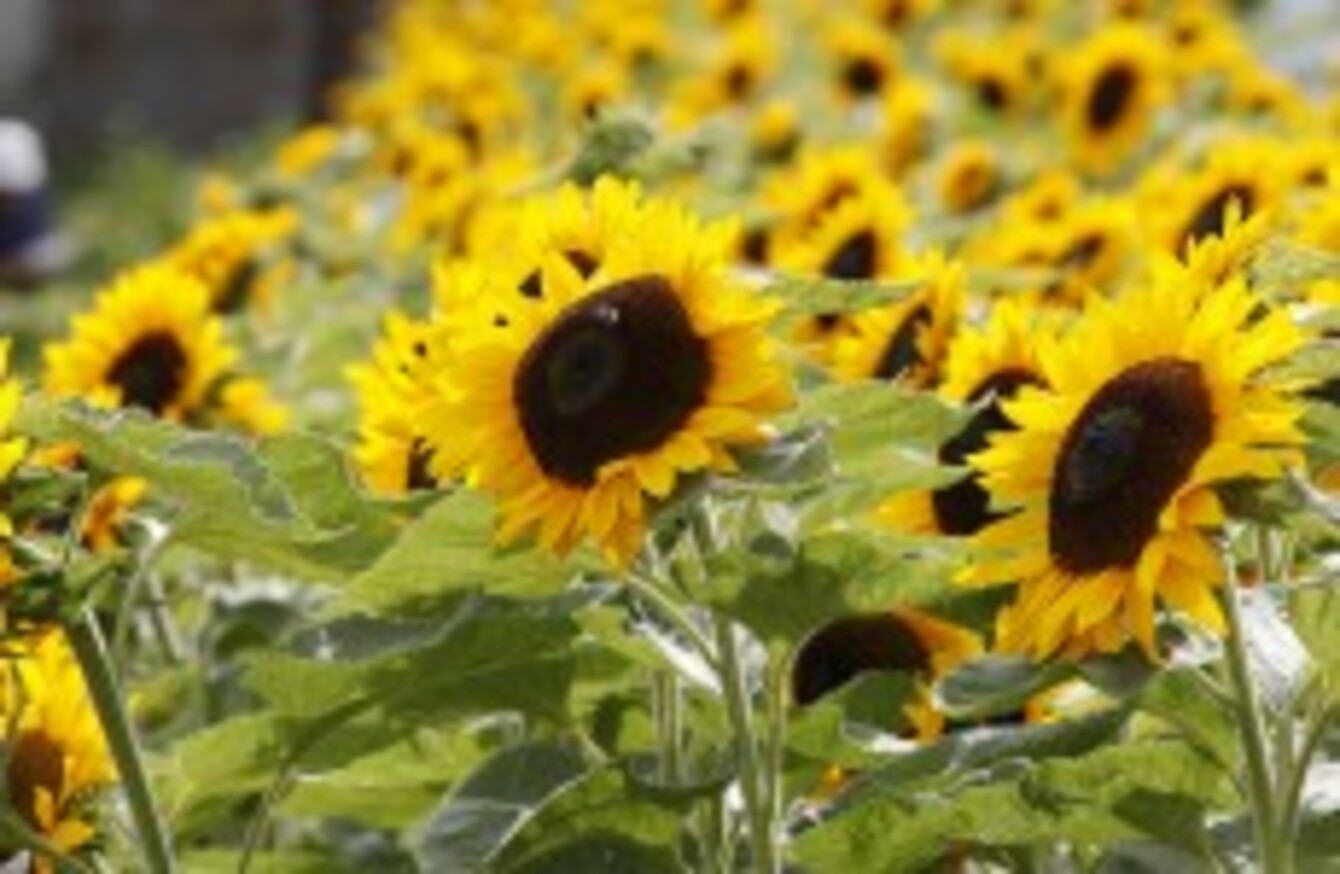 Image: AP Photo/Czarek Sokolowski
Image: AP Photo/Czarek Sokolowski
INMATES AT AN Irish prison grew thousands of sunflowers to help raise money for a hospice in Sligo.
The prisoners have also repaired hundreds of bikes which have then been donated to Africa, helped to rear calves for a charity, and mucked in with the local tidy towns committee.
The information about Loughan House in Cavan, which is one of just two open prisons in Ireland, is revealed in a fascinating report by the Inspector of Prisons which was published today by the Department of Justice.
Judge Michael Reilly, who carried out unannounced inspections of the prison, widely praised it as a model for other prisons to follow.
"It is an essential cog in the wheel of the Irish Prison Service," he wrote.
After speaking to many of the 140 prisoners, Judge Reilly noted that the biggest problem was the tuckshop, where prices were described as a "contentious issue among prisoners [with] widespread criticism of the mark-up on certain goods".
"I was impressed by the attitude of prisoners towards their environment," he wrote.
Given that it is an all-male prison, the absence of the macho atmosphere was noted.
In stark contrast to many other Irish prisons, the centre is not overcrowded.  Many prisoners have learned to read and write during their sentence at Loughan House, while seven inmates are doing the Gaisce award.
Judge Reilly noted that 22% of prisoners have sat Leaving Certificate exams at the prison while 52% have sat Junior Certificate exams. Around half of the inmates had dropped out of school at around 15 with no qualifications.
He described how prisoners are taught skills to help integrate them into society on their release and join the job-seekers market with prospects of employment, noting that some prisoners intend starting their own businesses.
The issue of drugs is, as with all Irish prisons, an issue. Any prisoner caught with drugs or contraband is immediately returned to a closed prison. "Staff in the Centre and the prisoners all agree that the system works well," Judge Reilly noted. "It is quite apparent that trust is important".
As well as growing sunflowers, prisoners also carried out work on a local church, helped to paint and decorate five local primary schools, and provide meals to around 20 senior citizens in a nearby complex once a week.
"It is clear that only prisoners who are interested and trustworthy can engage in these restorative justice projects," Judge Reilly wrote.
All prisoners that I spoke to felt that being involved in 'trying to do some good for others' gave them a greater understanding and appreciation of the needs of others in society and their experiences in this regard helped, they hoped, to equip them for life after prison.