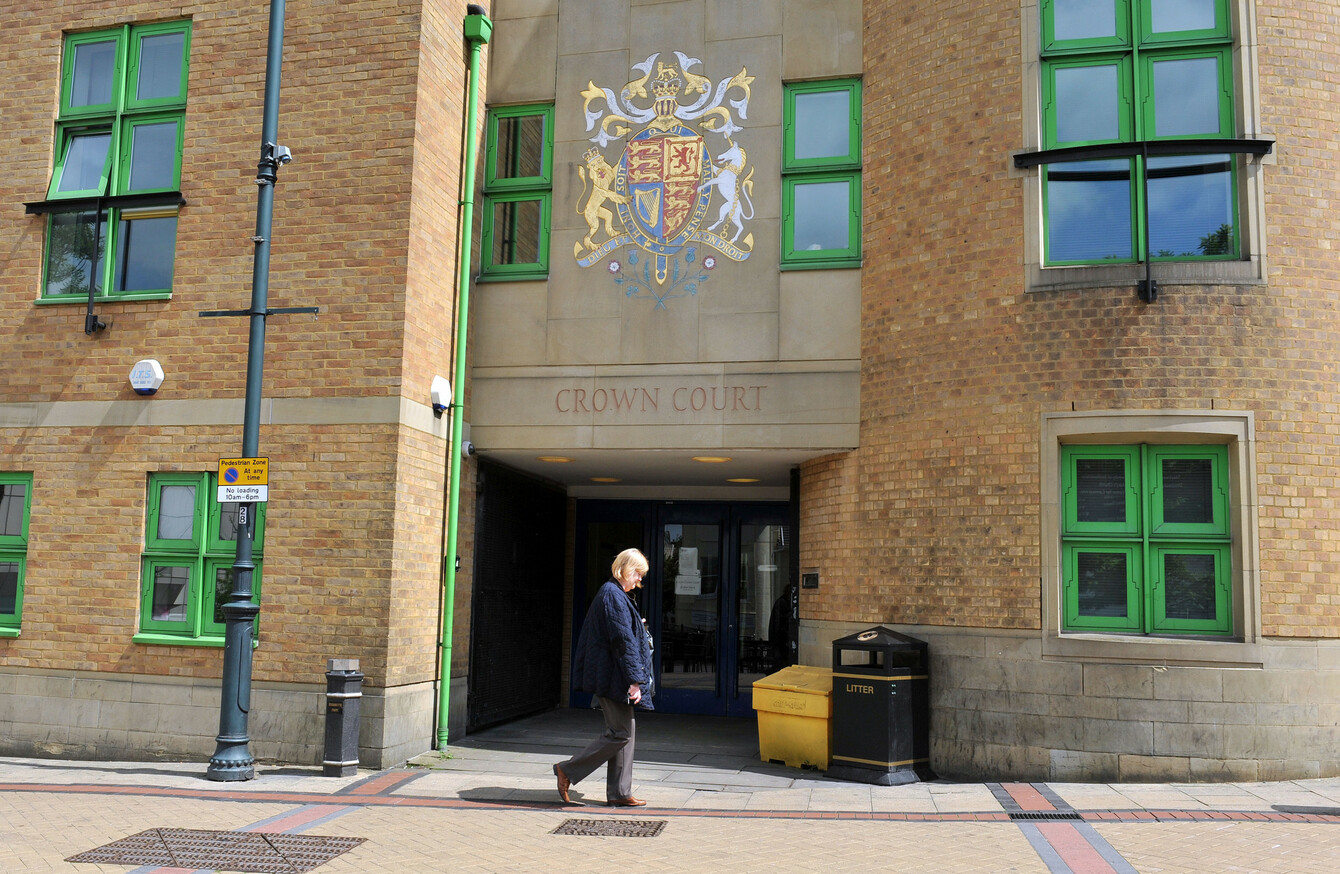 Luton Crown Court in England.
Image: Nick Ansell/PA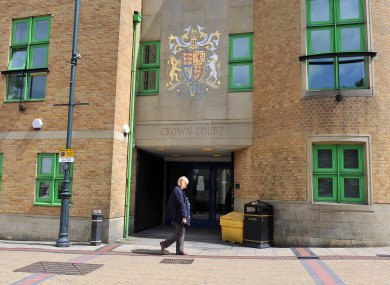 Luton Crown Court in England.
Image: Nick Ansell/PA
A SURGEON ALLEGED to have made up a story about his country estate home being burgled so that he could make a £180,000 fraudulent insurance claim, told a claims consultant he thought the crime had been committed by workers on the estate.
Dr Anthony McGrath is said to have pointed the finger of suspicion at estate staff at Luton Hoo in Bedfordshire.
Claims consultant Matthew Elmer told a jury he had gone to see the orthopaedic surgeon five days after he had first reported that his home on the Luton Hoo estate had been broken into and valuable items of property taken.
Elmer said at the time of the visit he was a personal claims consultant with the Lloyd's Banking Group.
He told Luton crown court that when he arrived at McGrath's home, a five bedroomed Edwardian house called The Garden Bothy on the estate, the doctor showed him around the property and told him about some of the things he claimed had been taken.
He said at the time he could only deal with claims up to £25,000 and he quickly realised from what the doctor was telling him that the claim would go far beyond that.
Sapphire earrings
Elmer said he was told the property the burglars had made off with included a marble fireplace, sapphire earrings worth over £12,000 and a total of 20 boxes from the cellar that contained expensive antiques and silverware.
He said he was shown a broken window pane in the kitchen which the doctor told him the intruders had got in through.
Elmer said the surgeon also told him he thought a set of duplicate keys had been used to open the front door for exiting the property with the stolen items.
"It was mentioned estate staff may have been involved. The indication was that staff on the estate had undertaken the theft."
Fraudulent mortgage applications
McGrath and his wife Anne-Louise are on trial at Luton crown court for a series of frauds.
The jury of nine men and three women have been told by prosecutors that following McGrath's bogus report of a break-in at his home on 15 April 2015, detectives found thousands of pounds worth of items that he had reported stolen at his family home in Ireland.
The court has been told that property included valuable antiques, jewellery and a 19th century marble fireplace.
The Irish couple married in 2009 and it's alleged they were both behind a series of fraudulent mortgage applications between 2012 and 2015 that were supported by what the prosecution say were lies and forged documentation about their employment and earning potential.
As a result, the court has been told, £800,000 and then £135,000 loans were made on a 7-bedroomed detached property in Clarence Road, St Albans and a further £85,000 was raised when a buy-to-let mortgage was obtained on a previously un-mortgaged property in Somerton Close, Belfast, which had been the home of Anne-Louise McGrath's mother.
The jury have been told that by early 2015 the couple were "up to their necks in debt."
Despite having secured mortgages for the St Albans property, they weren't living in it with their four young children because massive renovation work was underway.
They were living instead in a large rented cottage called The Garden Bothy on the Luton Hoo stately home estate in Bedfordshire.
The rent for that property was £2,400 a month.
Child refuge
Before the reported burglary,  McGrath was trying to raise funds by selling off antiques. He allegedly told the owner of one antique business he was trying to raise money to build a child refuge in Syria.
But prosecutor Charlene Sumnall told the jury: "This was all a lie. Anthony McGrath was trying to raise as much money as possible in early 2015, not for the children of Syria, but to alleviate the significant financial pressure facing him and his wife."
Despite the money troubles, Anthony McGrath spent £50,000 on a Maserati, later telling the police he was "not particularly good with money."
Sumnall, prosecuting, said: "In a nutshell, this case is about greed."
The crown's case is that against this background of debts, McGrath came up with the idea of making up an account that the Garden Bothy had been broken into and valuable items of property taken that he was storing in the cellar ready for the move to St Albans.
When Bedfordshire police and gardaí went to Somerville House in Co Meath in Ireland, which is Mr McGrath's family home, on 26 November 2015 they are said to have found a red 19th century fireplace that had been reported stolen in the burglary.
Anne-Louise McGrath is also is said to have dishonestly failed to inform insurers that she was in possession of a pair of sapphire diamond earrings and a sapphire diamond ring that her husband had reported as stolen following the alleged burglary.
She is said to have provided the earrings and ring to an auctioneer in order for them to be sold, as a result of which she received thousands of pounds from the sale of the earrings.
She did this despite knowing that the items were the subject of an insurance claim and a criminal investigation, said the prosecutor.
Forty five year-old Anthony McGrath denies four charges of fraud and one of perverting the course of public justice.
Anne-Louise, 44, denies five charges of fraud and one of perverting the course of public justice.
Comments are off as legal proceedings are ongoing.