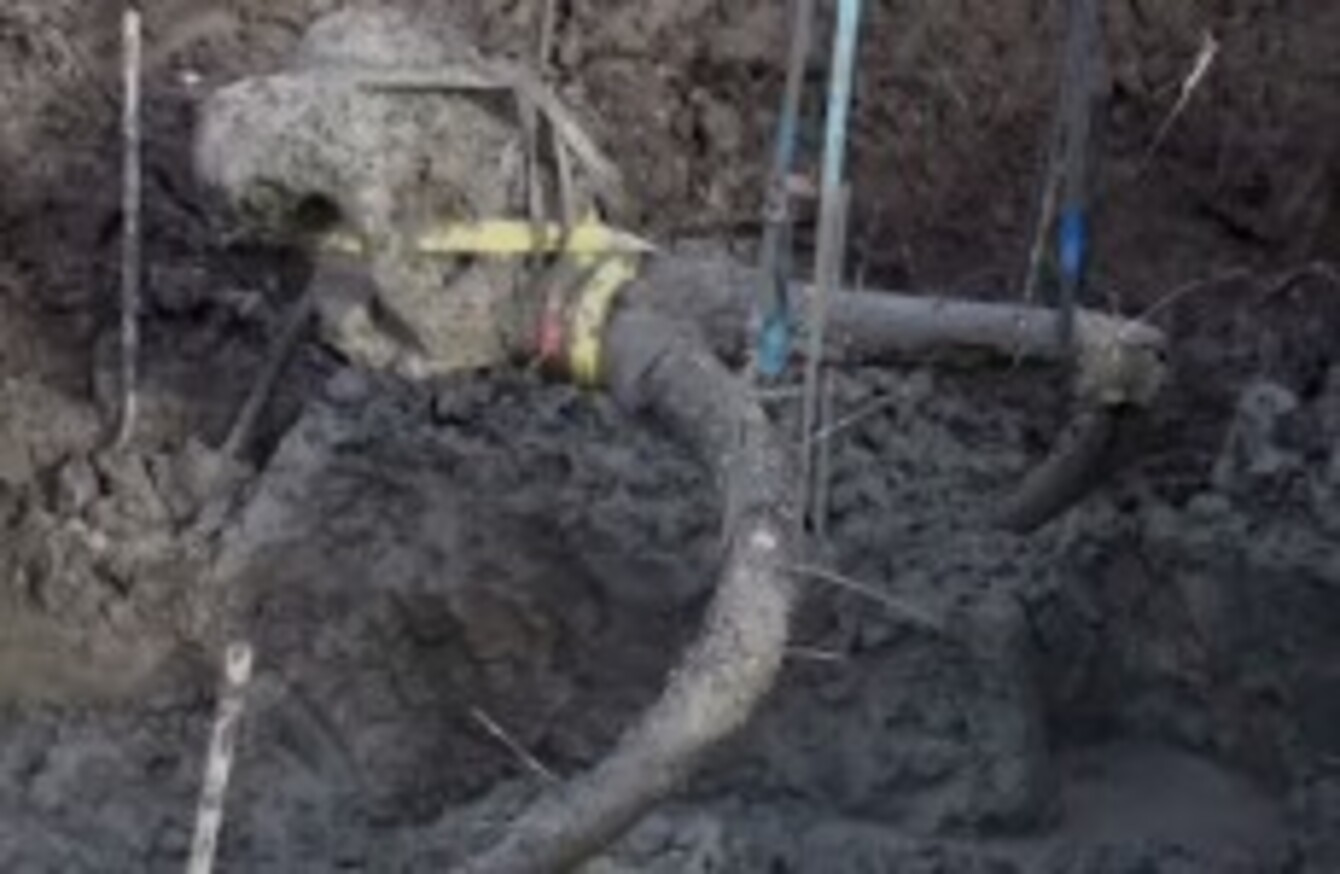 Image: University of Michigan/Youtube
Image: University of Michigan/Youtube
A SOY FARMER in Michigan has had a find straight out of history while digging in his yard – the remains of a wooly mammoth.
The Ann Arbor News reports that farmer James Bristle last week dug up what he initially believed to be a fence post on his land, but which turned out to be the rib of the long extinct precursor to the elephant.
He contacted researchers from the nearby University of Michigan and together they unearthed the remains of the huge animal.
"What we found here was a partial skeleton of a wooly mammoth, an adult male probably in his 40s," said Daniel Fisher, a paleontologist with the university.
The animal was most likely alive between 10,000 and 15,000 years ago according to Fisher, who believes its carcass was being stored in a pond by ancient humans for food – the hypothesis being backed up by the presence of what he and his team believe to be ancient anchors, used to weigh the animal down.
"Not all of the animal has been found – just its skull, jaws, tusk, ribs and one kneecap," said Fisher.
The challenge now is to find the rest of it.
Source: University of Michigan/YouTube