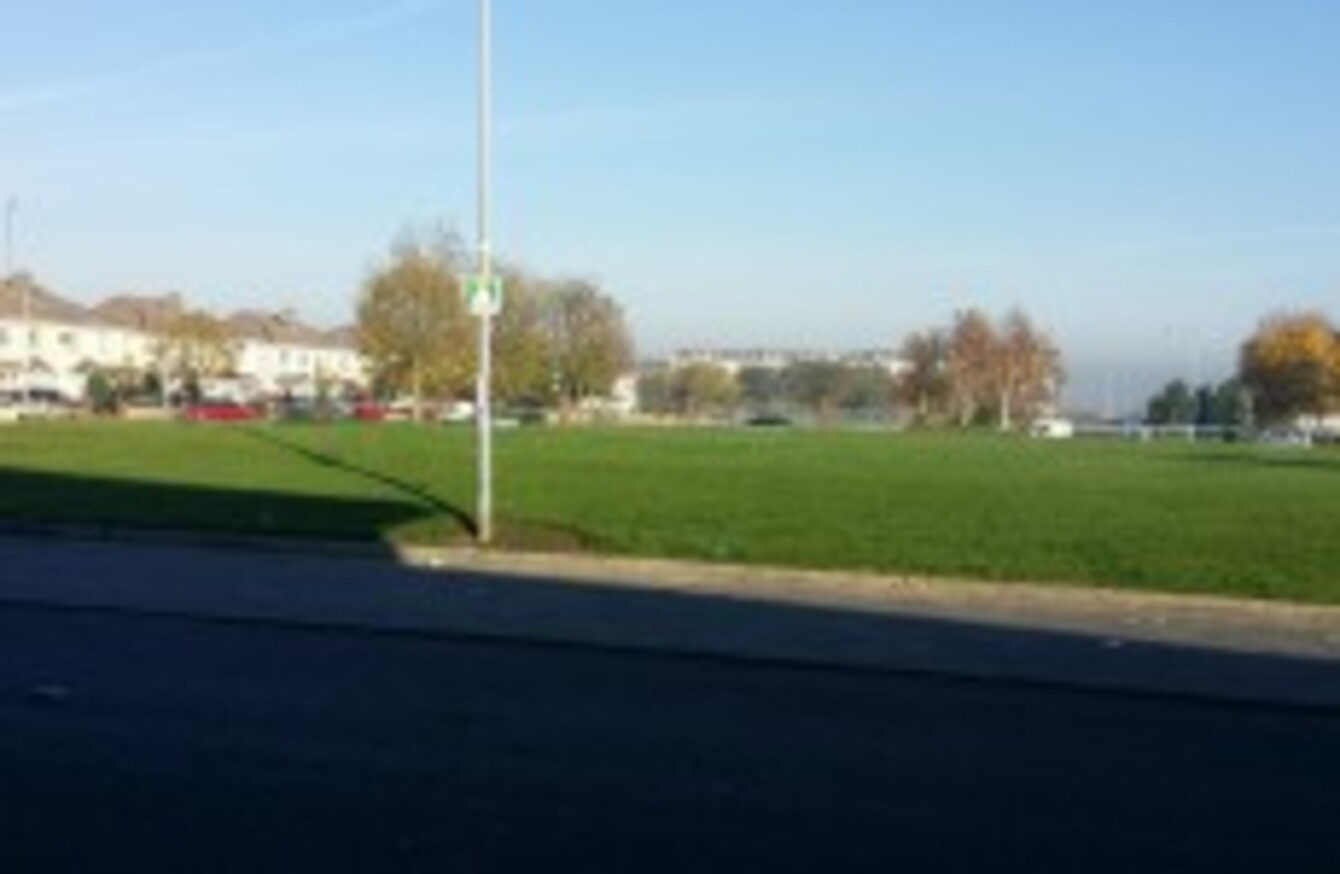 The area in Clare Hall sealed off this morning.
The area in Clare Hall sealed off this morning.
Updated at 8.01 pm
TWO MEN ARE in a critical condition in hospital after two separate stabbing incidents in Dublin during a Halloween night that has already produced one fatality.
In the fatal incident, a 21-year-old man died after he was stabbed at a block of flats in Dublin 8 last night.
The 21-year-old received serious stab wounds when he was attacked at the Oliver Bond flats shortly before 2.45am. He was taken to St James's Hospital, where he was later pronounced dead.
A post mortem is due to take place today.
At least four other stabbing incidents are being investigated by gardaí.
The first occurred in Drumheath, Mulhuddart at around 7.30pm when a man received serious stab injuries in an attack at a  bonfire last night.
The man was rushed to James Connolly Hospital where his condition is described as critical.
In another stabbing incident on the other side of the city, a 25-year-old man is also in a life threatening condition at Beaumont Hospital after he was stabbed at Temple View Avenue in the Clare Hall estate.
That stabbing happened at about 1.10am with numerous people involved in what is being described by gardaí as public order incident. At least two other people were treated for injuries following the incident.
Gardaí in Coolock are investigating and have also been tasked with looking into another stabbing that occurred a number of hours later in nearby Darndale.
In that incident, a man in his 3os was stabbed in the Priorswood area shortly before 4am with his injuries not believed to be life-threatening
Emergency department
Gardaí were also called to deal with a situation at Beaumont Hospital when a violent dispute broke out at the hospital's emergency department.
A 19-year-old man who was attending the hospital suffered slash injuries in another attack. He is believed to have been attending the hospital following a dispute at a halting site.
A man has been charged following the hospital attack and is expected to appear in court in Swords tomorrow.
Gardaí are appealing for witnesses or anyone who may have any information on any of the incidents to contact them.
- With reporting from Nicky Ryan