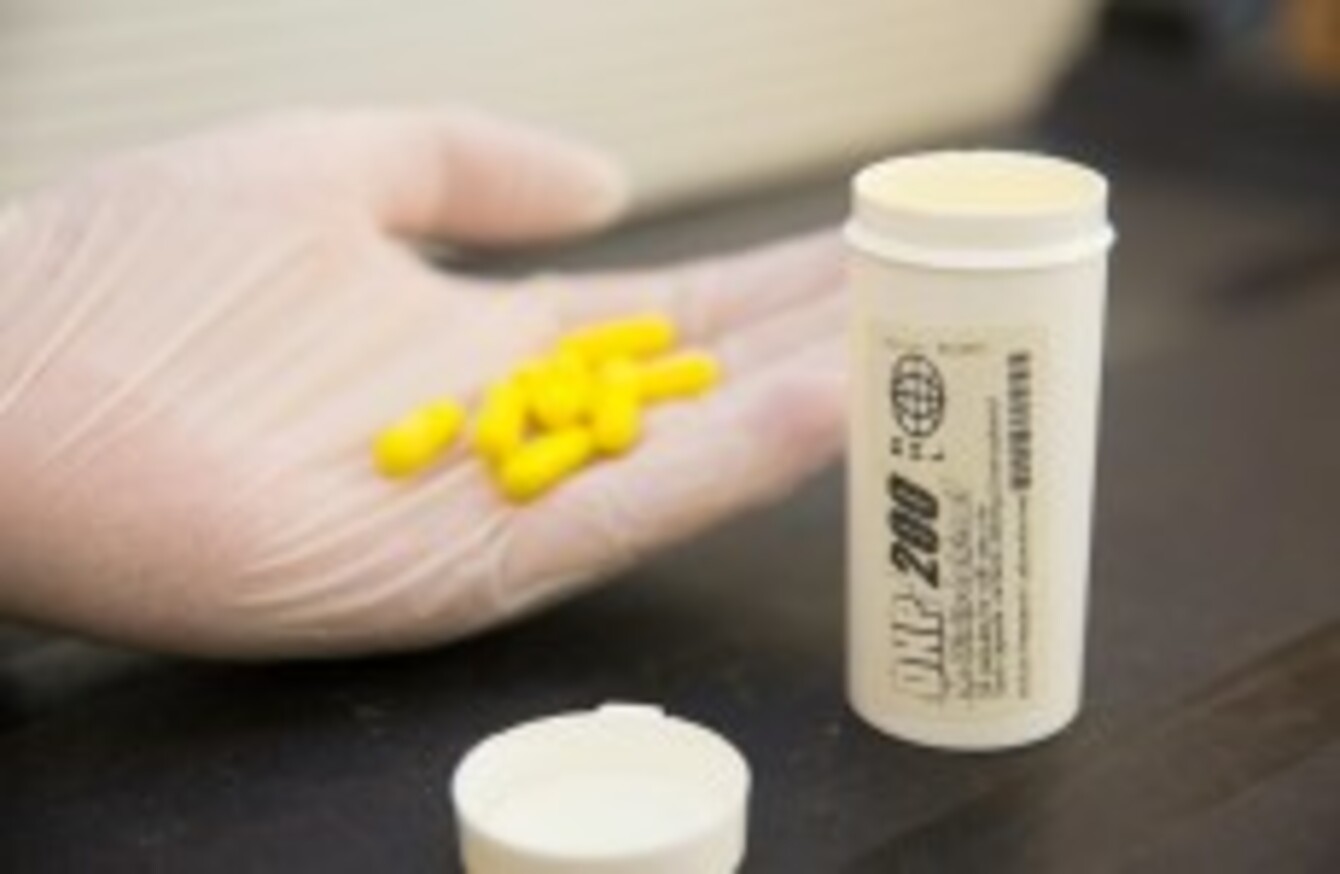 Image: HPRA
Image: HPRA
Updated – 5:20pm
A MAN IN HIS early 20s has died after taking a weight loss drug that he purchased on the internet.
The man had taken an illegal slimming product containing a highly toxic drug known as Dinitrophenol (DNP) shortly before he died.
The Health Products Regulatory Authority (HPRA) and Garda Síochána are investigating the events surrounding his death, which authorities were only notified of in recent days.
It is believed to be the first case of its kind in Ireland.
The HPRA issued a national warning of the dangers associated with DNP after it was linked to the death of a 21-year-old woman in the UK in April.
Effect
The drug, which is sold online as a quick-fix diet product, is also used as a base material in explosives.
It can accelerate the body's metabolism to a dangerously fast level, which can trigger a number of potentially dangerous side effects.
Long-term use can lead to the development of cataracts and skin lesions, and may cause damage to the heart and nervous system.
In a statement, Pat O'Mahony, chief executive of the HPRA, said illegal medicines purchased online can pose serious health risks.
These investigations are on-going and we strongly urge members of the public to never use the internet to source slimming products or any prescription medicines at any time – no amount of these products is safe to take.
Bogus websites that appear legitimate often sell very harmful drugs, he added.
Speaking on RTÉ's Drivetime show this evening, O'Mahony said the HPRA is examining the deceased's internet search histories and payment records in an attempt to locate the supplier of the drug.
Some 93 tablets containing DNP have been seized so far this year, he said.