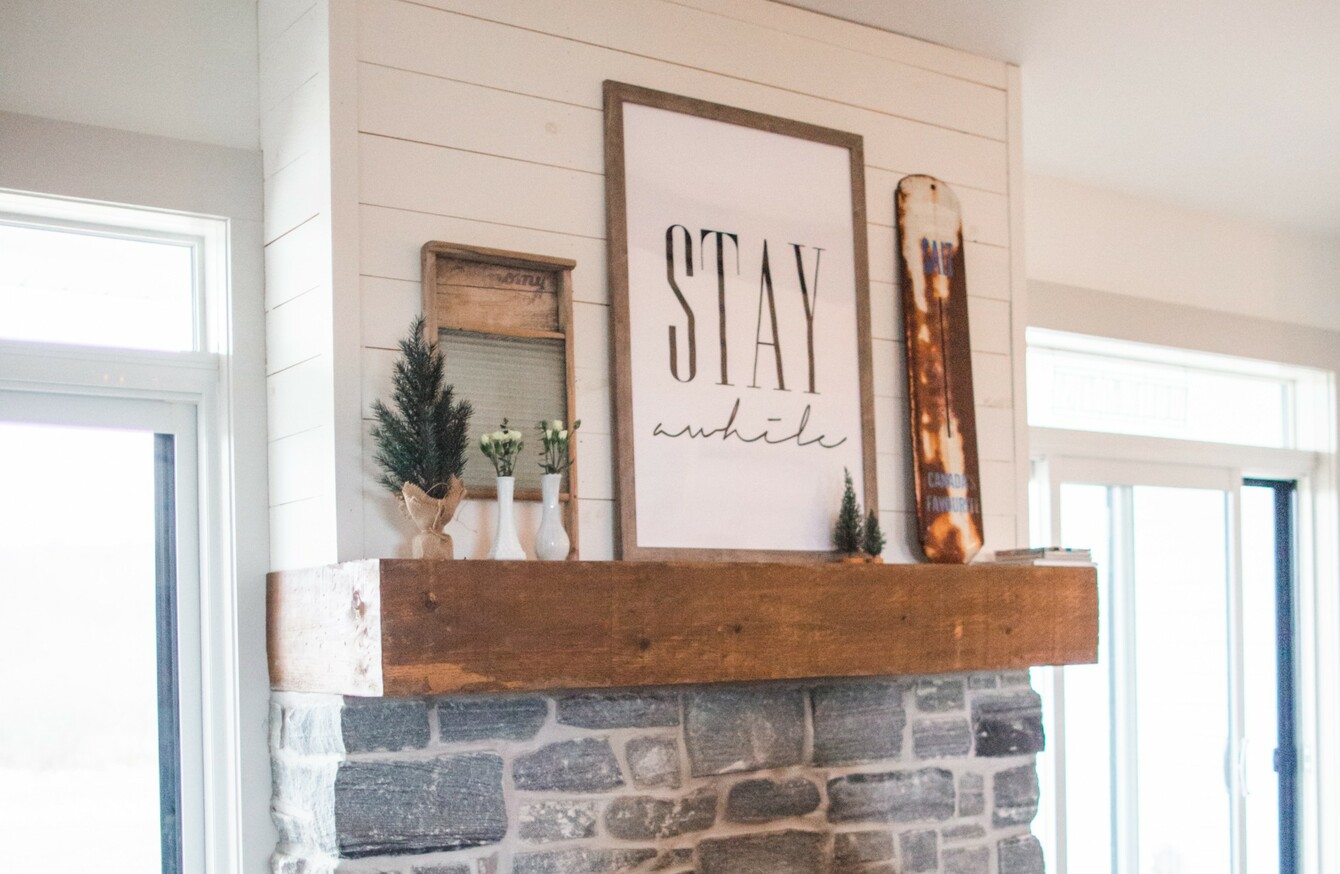 MANY HOMES COME complete with a fireplace, and whether it's functional or not, there's an added interiors bonus: the mantel. 
It can be a tricky spot to decorate, and many people are tempted to mount a giant flat-screen TV above it. But step away from the drill and consider the whole host of other ways you can transform your mantelpiece into something much more beautiful.
Here are six inspirational solutions people on Instagram have come up with to make the most of their mantels. 
Colour pop: If you're a fan of the busy and bright look, then steal some style advice from @house_of_chester. We love the pink touches from the graffiti-inspired prints matched with hot pink candles and decorations. 
Check out these candles from Rocket St. George.
Subtle styling: The rule of three often applies when styling a room. Here, @our.cheshire.semi chooses to stick to white, black and light wood effects when it comes to decorating this space. Simple line monochrome line drawings bring character to this mantelpiece.
Find art prints by Loulou Avenue at The Poster Club.
Antique dreams: Simple and statuesque, the miniature busts, china plates and an ornate mirror look right at home on this marble fireplace by @ryanandsmith.
Browse more antique oval mirrors like this one on Etsy. 
Circle motion: @cat_at_craft_corner counteracts the vertical lines in this space with circular light fixtures and a large, commanding mirror. Subtle white accessories and candles contrast nicely against the brickwork, wood and dark painted walls.
Find a similar mirror at April and the Bear.
Flower power: Even if you don't have a working fireplace, you can still make the most of this space. @gailsmithflowers embraces spring and revamps this mantel with loud flowers that don't hold back when it comes to colour and size.
Check out Joeanna Caffrey Flowers for some more inspiration and arrangements. 
Panel painting: @countrystylemag highlights this mantelpiece and the real focal point is a layer of precisely placed green paint. Ideal for some spring vibes that can be changed quite easily if you fancy a warmer colour as we head into autumn. 
Find a similar shades of green at Dulux.