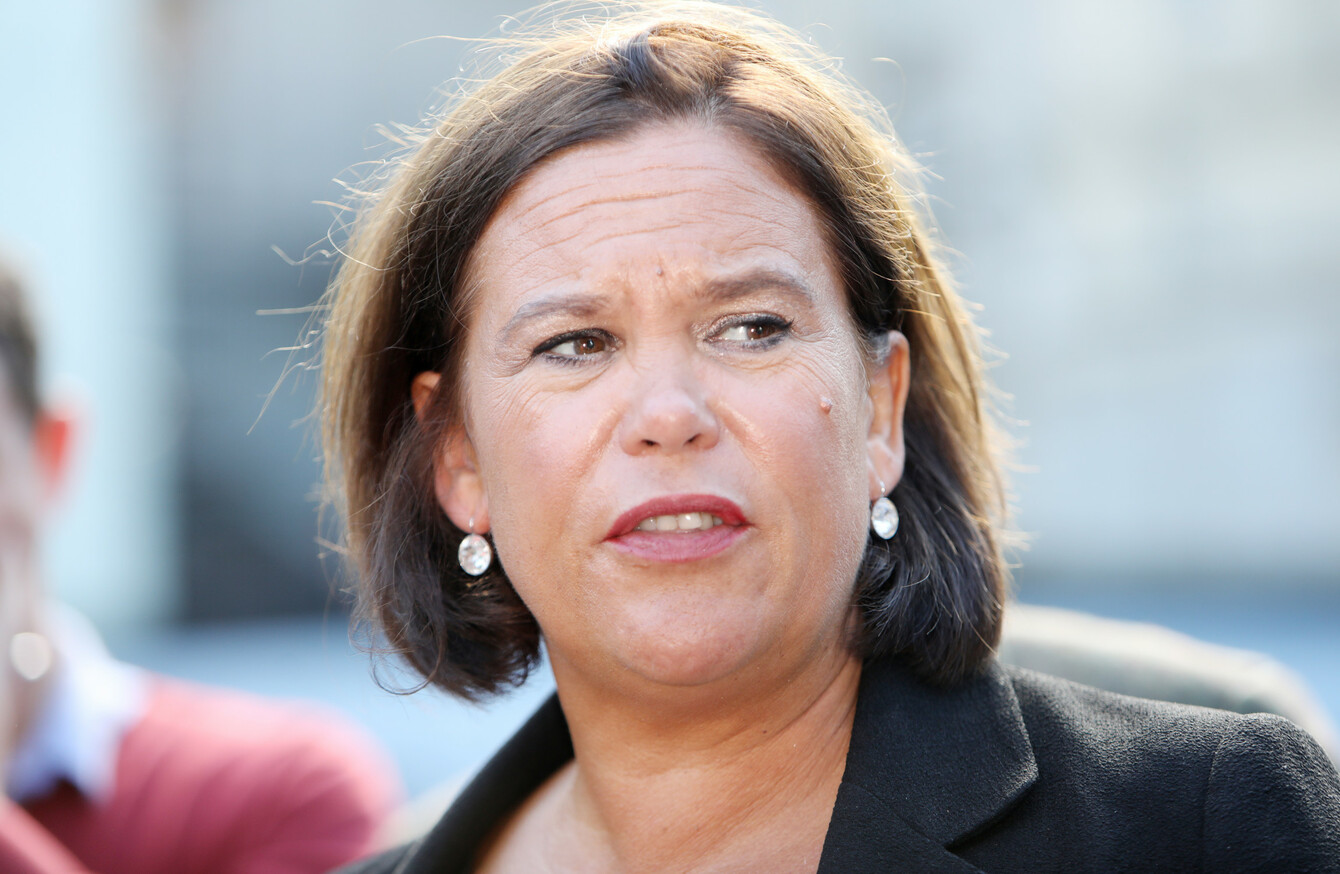 Image: RollingNews.ie
Image: RollingNews.ie
SINN FÉIN LEADER Mary Lou McDonald has said there was no cover-up by her party in relation to the alleged sexual abuse of Máiría Cahill.
Addressing the media on the first day of the return of the Dáil, McDonald repeated her apology to Cahill, stating that she can't take the pain away or turn the clock back.
Following a the probe from the Police Ombudsman for Northern Ireland last week, which found that a police investigation failed the alleged sex abuse victim, McDonald said in a statement that she "deeply regretted" that mandatory reporting of abuse procedures "were not in place at the time of Máiría Cahill's disclosures".
"For this, I unreservedly apologise," she said last week. Cahill rejected the apology from Sinn Féin for how it handled her allegation of rape, and said comments from McDonald were "woefully inadequate".
In 2010, Cahill alleged that she was raped by an IRA member when she was 16 years old.
The former Labour party senator who joined the SDLP in July told police she had been sexually abused from 1997 to 1998, and in subsequent years was subjected to an IRA 'investigation' of her allegations.
Ombudsman Dr Michael Maguire found that the PSNI's predecessor, the RUC, had information about Cahill's alleged abuse for 10 years but did not investigate it.
The PSNI investigated Cahill's claims but the trials of the people who were being prosecuted collapsed after she withdrew her evidence in 2014 along with two other women also made abuse claims against the same man.
McDonald denied there was a cover-up by her party, stating that it was a very serious allegation.
"It is not true, it's not the case, there is no evidence of it, because it simply didn't happen," she said.
The ombudsman report has not yet been published, she said, adding that the report dealt with police failure to investigate the claims. 
McDonald said she understands that the ordeal the women have gone through will emanate with them forever. The party leader said she wished Cahill and her family well for the future. 
Cahill said on Twitter today that McDonald's statement showed a "serious lack of judgement".