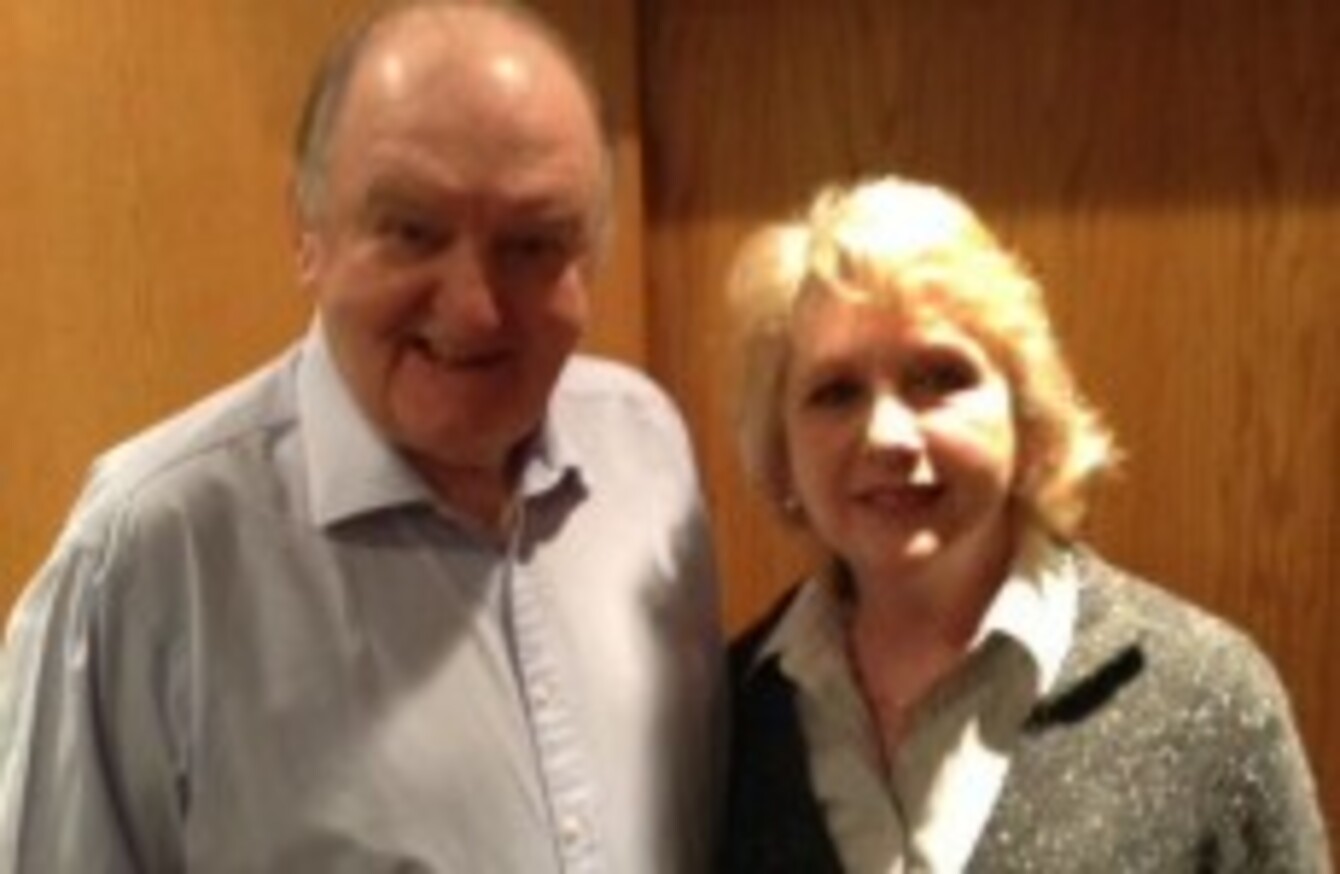 Image: George Hook/Twitter
Image: George Hook/Twitter
FORMER PRESIDENT MARY McAleese has made her first public comments on the upcoming same-sex marriage vote.
In an interview with Newstalk's George Hook, she said she and her husband had been watching the debate closely, and believed it was a human rights issue.
"It is a debate about children," McAleese said.
"People have been saying it's about children – and we believe it to be about Ireland's gay children and about their future, and about the kind of future we want for Ireland.
"We want – in the words of the Proclamation – 'the children of the nation to be cherished equally'… The adult children, the children yet unborn, the gay children yet unborn.
"We want them to be born into a world where if they fall in love with someone they can express that love fully, and that they can live the life that Martin and I have had – we're coming up to 40 years married now."
Both she and Martin McAleese, she said, believed everyone should be able to love someone for life and have that love recognised at the highest level of Irish society.
On the wider issue of homosexuality, she said Catholic Church teaching on it was likely to change in the future because attitudes elsewhere were changing.Views that "were formed in ignorance" would change over time, she said.
Many people had been "forced into the shadows" as a result of religious teaching over the years, she added.
"We in Ireland have a very particular problem of youth suicide, particularly male youth suicide – and we now know from the evidence that one of the most at risk groups or cohorts within that age group of 18 to 25 is the young male homosexual," McAleese said
I think that we owe those children a huge debt – as adults who have opportunities to make choices that impact their lives – to make the right choices choices that will allow their lives to grow organically, safely, and to give them the joy of being full citizens in their own country.
The former President, who served two terms in the Áras between 1997 and 2011, was speaking to the presenter at the University of Notre Dame in the US, where she is now an academic.