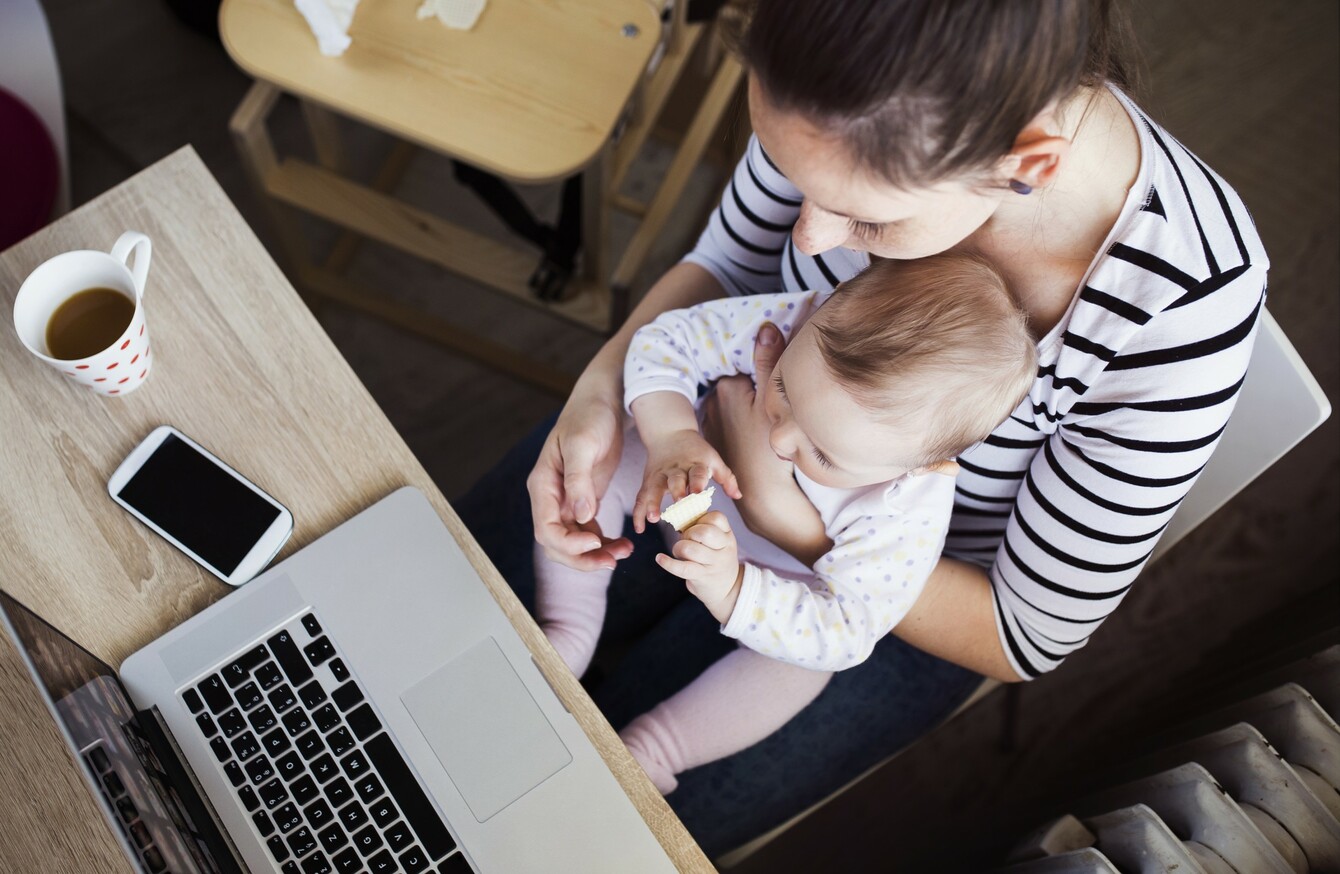 Image: Shutterstock/Halfpoint
Image: Shutterstock/Halfpoint
EACH WEEK, WE hear from a reader who can't figure out what to do about a tricky parenting situation. To get a balanced take on the dilemma, we ask Irish parenting experts to weigh in.
From choosing whether to push toilet training to allowing a baby to 'cry it out', being a parent involves decision after decision – and a whole lot of questioning yourself.
This week, one new mum is torn over how much she's looking forward to her maternity leave coming to an end. 
Have a parenting dilemma you're struggling with? Let us know anonymously here and we'll share it with our panel of experts. 
This week's dilemma
I'm a first-time mum on maternity leave and, I feel terrible for saying it, but I can't wait to go back to work. While I love being at home with my son, spending time with him and caring for him, it's been a few months now and I miss my old routine. It's lonely being at home day in, day out and I look forward to being back at work and using my brain for something other than planning feeds.
The thing is, though, it feels like every other new mum I know is dreading going back to work. I don't feel like that at all. Am I being unreasonable by looking forward to the end of my maternity leave?
What the experts have to say… 
You are not being unreasonable. Once a baby arrives, being on maternity leave can be a different experience for each and every mum. Like you and for many parents, the next stage is returning to work, which can be an anxious time for many as it's such a mix of emotions. For some, it feels like 'I don't know how I'm going to manage it all or be away from my baby'. For others, it's 'I loved being off with my baby but I can't wait to be back to work and feel like me again.'
These contrasting situations are the reality and can also vary between a first time mum and one that is returning after their second or third child because they possibly know what to expect. Be you, every single one of us is different and that's absolutely okay.
   - Aoife Lee, Parent Coach at parentsupport.ie.
No, you are not being unreasonable. Parenting is a lifelong career, not just limited to the first few weeks or months of your child's life. Recognising that you, as a mother, have your own needs is vital in becoming a good parent. Also important is to respond to changing emotions and feelings as you go through the journey of parenting. So whilst it might feel right to go back to work straight away after one child, it may not feel so with another child.
Comparing your style and attitudes towards parenting to others' is never helpful! Finally, remember, some parents excel at parenting toddlers and others find their true passion in parenting teenagers – we are all different!
 - Krysia Lynch, Maternity Care Expert at Krysia.ie.
So what's the final tally? Is this reader being unreasonable?
Yes – 0
No – 2 
Have a parenting question you want answered? Let us know anonymously in our survey here or email us on family@thejournal.ie and we'll put it to the experts.