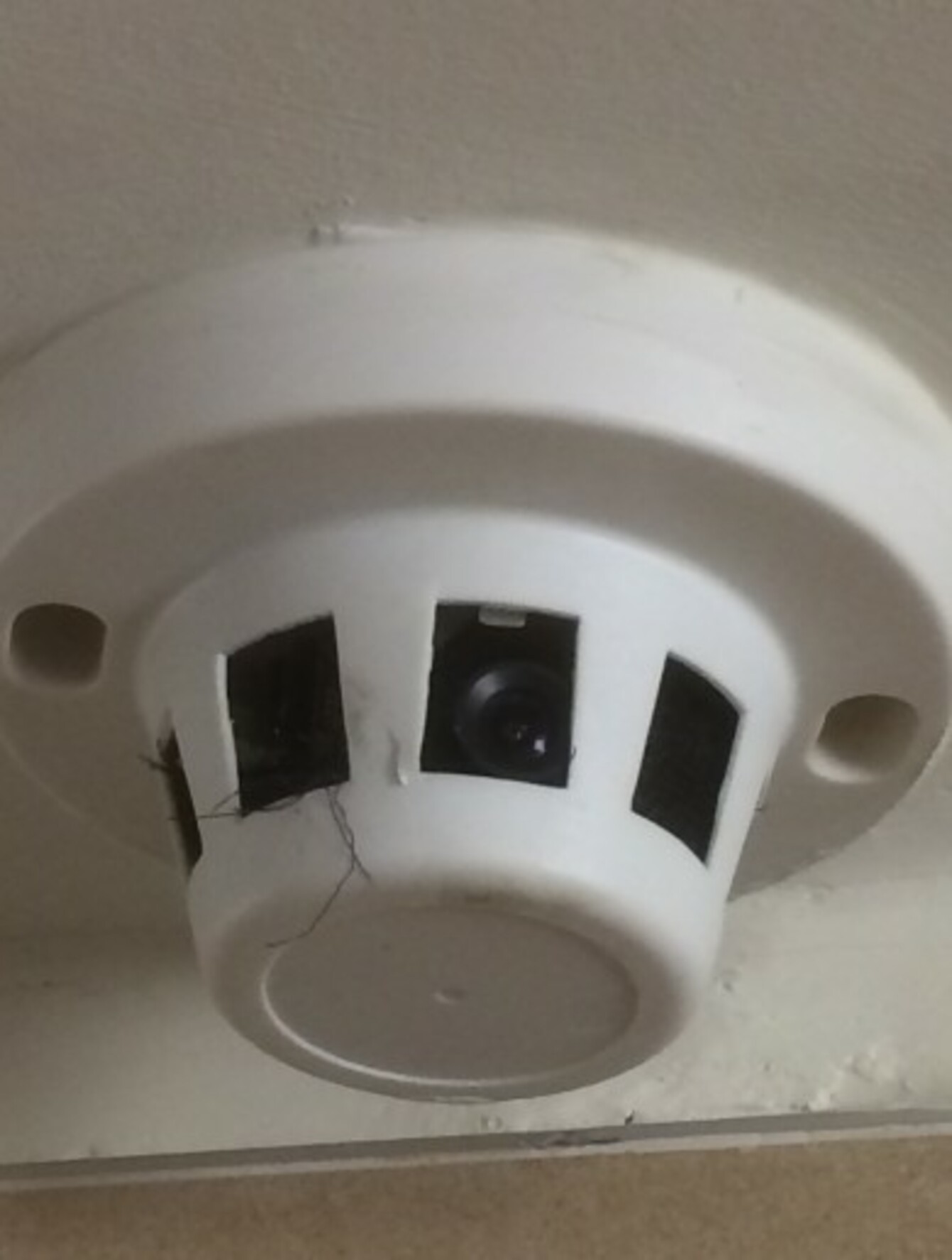 Image: TheJournal.ie
Image: TheJournal.ie
MCDONALD'S HAS DEFENDED the use of a hidden camera in the bathroom of a Dublin restaurant.
The primitive device, hidden in a smoke alarm in men's bathroom in its Temple Bar branch, is pointed towards the sink area.
This leaves urinals and cubicles out of view.
A statement from McDonald's noted that means the camera is "fully compliant with all appropriate legislation and guidelines in this area".
Data Protection laws state that there are circumstances in which a camera can be installed in a bathroom.
"Security breaches"
"To justify use in such an area, a data controller would have to demonstrate that a pattern of security breaches had occurred in the area prior to the installation of the system such as would warrant constant electronic surveillance," its guidelines states.
"Where such use can be justified, the CCTV cameras should never be capable of capturing images from cubicles or urinal areas."
McDonald's said the device was installed to "act as a deterrent to vandalism and other anti-social behaviour", and that signage is displayed to alert customers to the presence of cameras.
The device was spotted by a reader of TheJournal.ie, who was not comfortable with its presence "in a family friendly restaurant with kids using these restrooms".
Hidden camera

Source: TheJournal.ie

Hidden camera

Source: TheJournal.ie