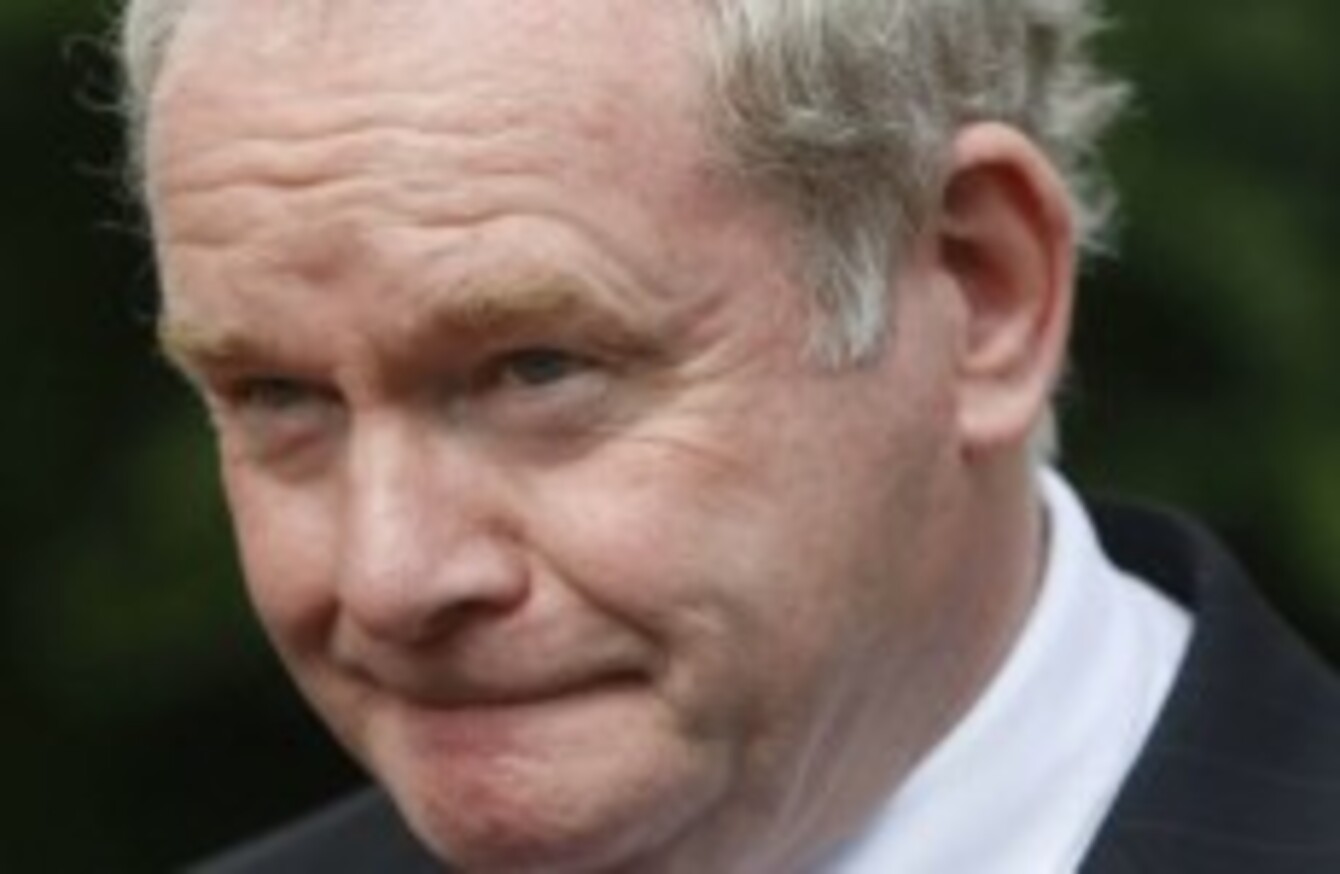 Image: Niall Carson/PA Wire/Press Association Images
Image: Niall Carson/PA Wire/Press Association Images
MARTIN MCGUINNESS HAS INDICATED his support for the establishment of a truth commission in Northern Ireland, to allow Sinn Féin members give an account of their activities.
A truth commission is a formal hearing process allowing people from all sides of a conflict the opportunity to speak about the violence or difficulties they have personally experienced.
McGuinness was speaking to RTÉ about his admission yesterday that he met the priest suspected of involvement in the Claudy bombing, and said he believed the families were entitled to the truth:
I was aware that the families were appealing to everybody and anybody who knew anything about Claudy to come forward. And I believe that they were entitled to the truth, even if it hurt.
He said he had no knowledge of allegations against Fr Chesney when he met him, but said he is committed to putting all the information he has about the Claudy bomb into the public domain:
I think what needs to happen is what Sinn Féin proposed. There should be the establishment of an international truth commission which we in Sinn Féin are prepared to go to.
McGuinness wouldn't be drawn on whether the party would identify IRA members, but said "let us see what happens in the aftermath of the establishment to that [a commission]".
His comments came as the High Court dismissed a claim by the Dublin Monaghan bombing victims group that the handling of an investigative report involved a breach of human rights.
Truth commissions
Amnesty International reports that about 30 countries have established such commissions to help overcome issues arising from years of war and conflict, including South Africa, East Timor and  Panama.
Former PSNI assistant chief constable Peter Sheridan suggested introducing a truth commission for Northern Ireland in early August. Sheridan said that people in the North are now ready to accept each other, without having to agree with each other.
The cost of investigating past atrocities in the North runs to around £12m a year, the Guardian reports, involving a special team dedicated to resolving over 3,000 killings. Police Ombudsman Al Hutchinson has indicated that a truth commission would replace that historical enquiries team.
The Northern Ireland affairs committee investigated the establishment of a truth commission and found that neither victims nor members of paramilitary groups were in favour.