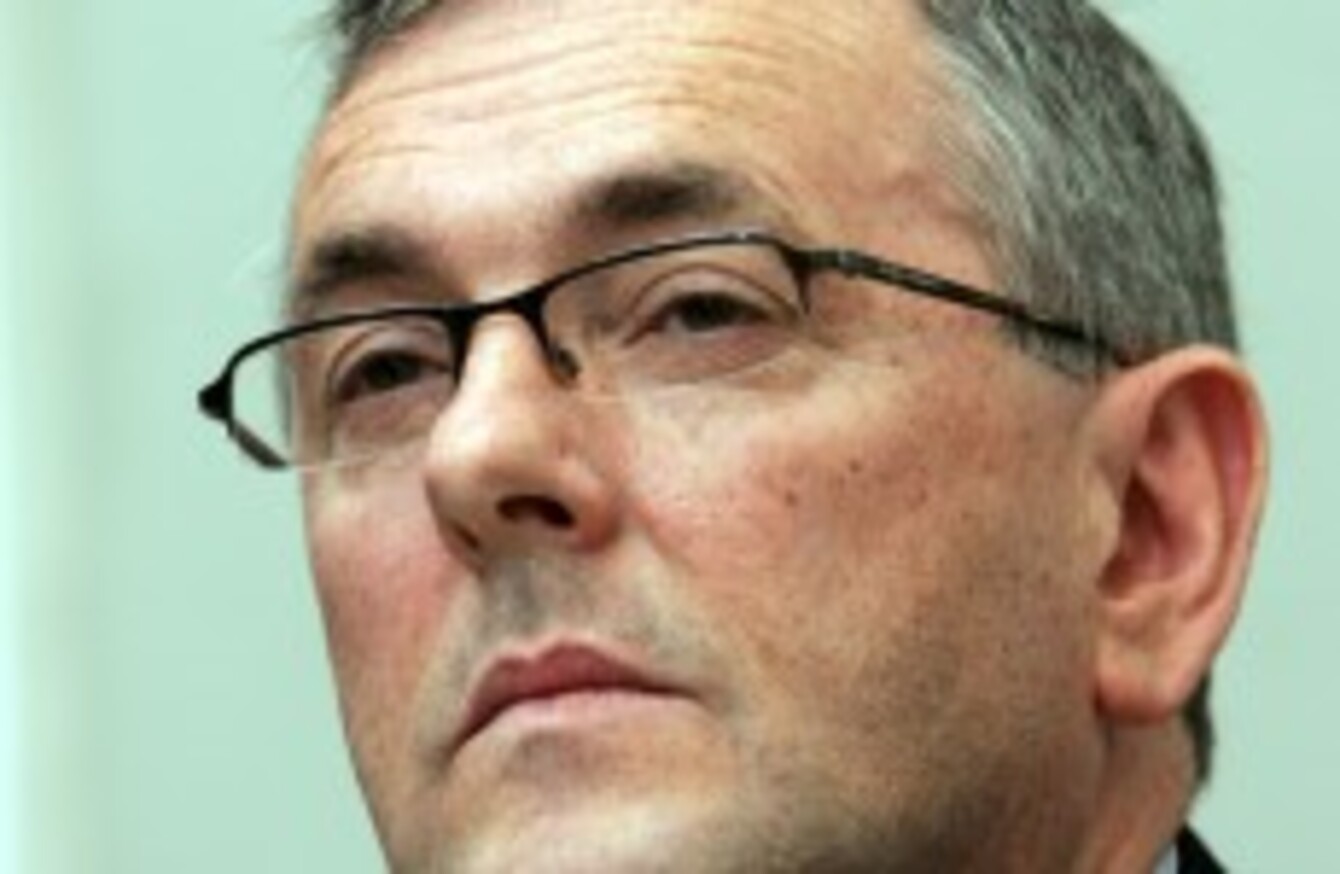 John McGuinness
Image: Photocall Ireland
John McGuinness
Image: Photocall Ireland
PUBLIC ACCOUNTS COMMITTEE Chairman John McGuinness says the HSE and the Department of Health have more questions to answer in relation to the latest twist in the salary top-ups scandal
The Fianna Fáil TD's remarks follow this week's  revelations that more than half of St Vincent's CEO Nocholas Jermyn's €293,669 salary came from funds generated by the hospital's private service.
The information was released to the media on Monday night — a move heavily criticised by McGuinness, who said afterwards that it looked like an attempt "in my opinion, to hide something".
"To do it a day before Christmas Eve shows a particular trend in how they do their business," he told TheJournal.ie.
Statement
In what's clearly a bid to keep the issue alive over the Christmas break  period, McGuinness put out a statement at lunchtime today questioning the role of the Department and the HSE in the saga.
The HSE has been meeting with board members from all State-funded hospitals and agencies to discuss the issue of salary top-ups, and a spokesperson for Health Minister James Reilly said earlier this week that the information relating to Jermyn's salary would be discussed at a meeting in the first week of January.
But McGuinness says that senior managers in the health service should have been been asking board members tough questions about their salary arrangements "four or five years ago":
"I would prefer if it explained why its senior managers were so lax in applying the rules and demanding transparency and accountability.

"The fact is that the HSE, the Department of Health and the Department of Public Expenditure and Reform have more questions to answer than the institutions under their control. It is hard to avoid the conclusion that a system of nudges and winks, which is growing bigger by the day, has now been uncovered, and responsibility for it is being passed around like a hot potato.

"For generations now, this lack of governance and unwillingness to take responsibility by those in power has corroded politics and the public service, diminishing both in the eyes of the public. That culture has done great damage to this country and no significant attempt has been made to deal with it."
St Vincent's executives are due to appear before the PAC after members return from their Christmas break. McGuinness has promised the panel will be "digging deep" in an attempt to get the bottom of the salary scandal.
The board members will also be hit questions on issues raised by John Crown in the Seanad last week. The Senator — who is also a consultant at the Dublin hospital — said staff at the facility had deliberately charged private health insurers for cancer drugs which had been given to St Vincent's for free. The hospital has rejected the claims.