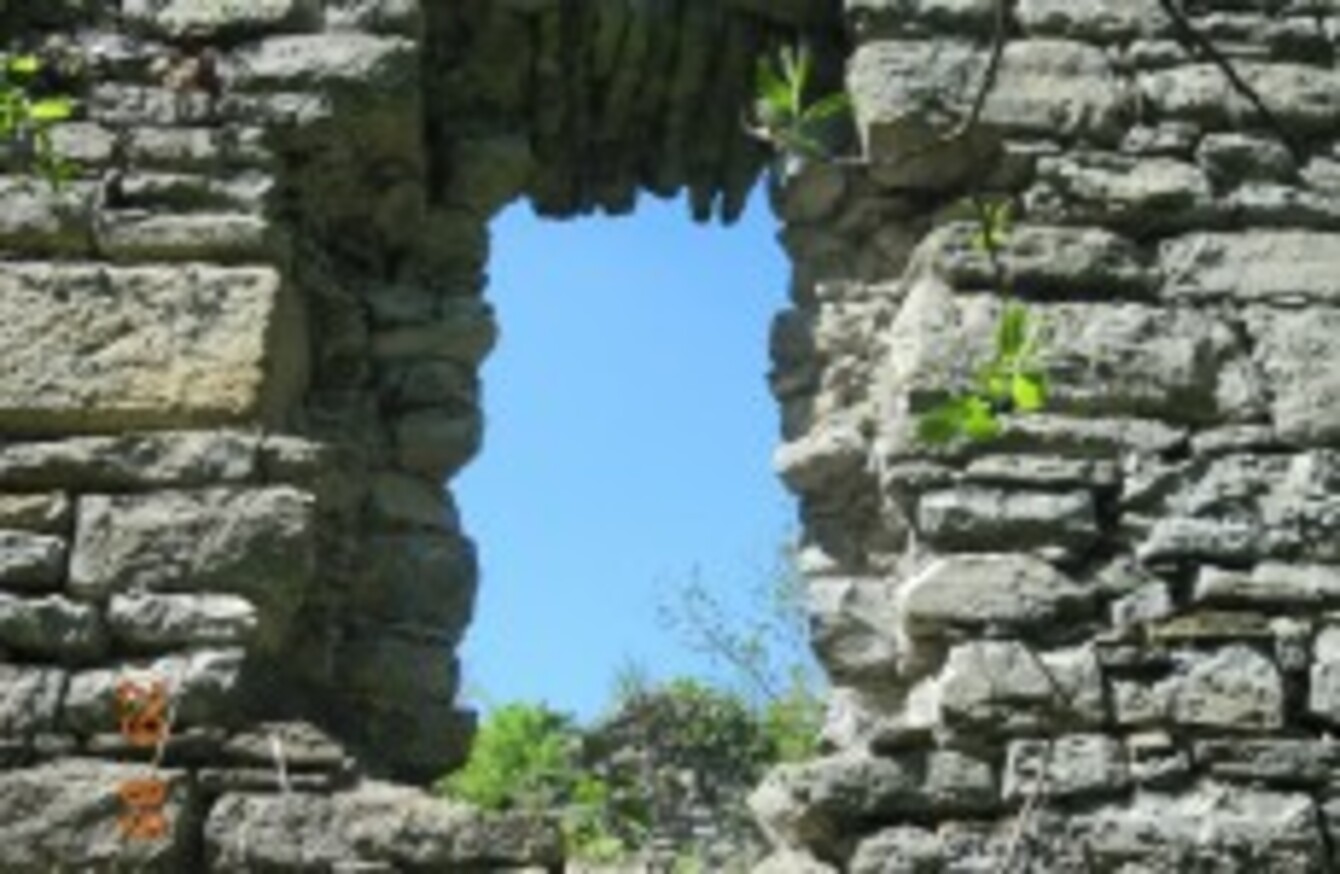 THE ARTS MINISTER Jimmy Deenihan has condemned the removal of a 15th-century window frame from a protected church in Co Leitrim.
The medieval limestone window frame was taken from the gable of the chapel on Church Island, on Lake Garadice.
The church is a protected monument under the National Monuments Acts.
An outer-facing stone from a gun loop in a tower on neighbouring Crane Island, which is also a protected structure, was also removed.
Deenihan said a significant amount of conservation work had been undertaken on the structures in recent years, which had been part-funded by Leitrim County Council and the Heritage Council of Ireland.
(Here's how the window frame should look. Photo: Department of Arts, Heritage and the Gaeltacht)
"I am shocked by the damage and destruction to these important monuments and would appeal to the public to come forward with any information which may be of assistance in locating the items," the minister said in a statement.
"Many monuments like the church and bawn at Lake Garadice are located in some of the most remote parts of the country and the assistance of local communities is crucial in aiding my Department in their protection."
Anyone with information about the removal of the window-frame is asked to contact Gardaí in Carrick-on-Shannon at (071) 9620021 or the National Monuments Service at (01) 8882169 or nationalmonuments@ahg.gov.ie.