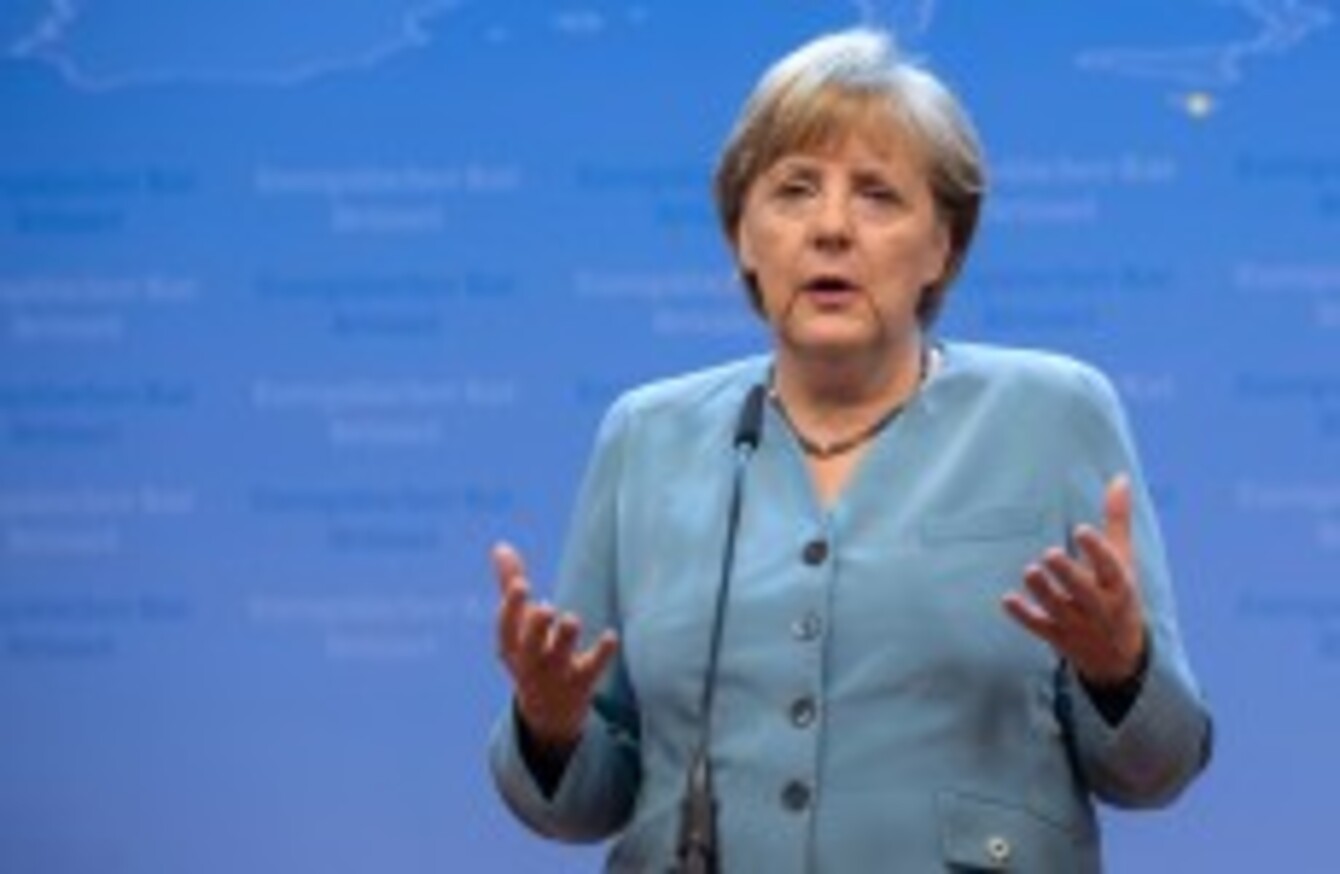 Angela Merkel speaking in Brussels today
Image: Geert Vanden Wijngaert/AP/Press Association Images
Angela Merkel speaking in Brussels today
Image: Geert Vanden Wijngaert/AP/Press Association Images
ANGELA MERKEL HAS accepted the need to add a separate set of measures promoting growth to the Fiscal Treaty, according to the leader of Germany's opposition.
Sigmar Gabriel told reporters after a two-hour closed-door meeting between Merkel and top lawmakers today that the government has "significantly moved toward accepting a pact for growth and investment."
For Germany to formally approve the so-called fiscal pact, Merkel's center-right government needs the support of opposition parties to secure a two-thirds majority in Parliament.
"The government's blockade on this issue has been broken," Gabriel said. "We see a whole range of possibilities alongside the fiscal pact to do something to foster growth and employment in Europe, especially in fighting youth unemployment," he added.
One of Merkel's top allies, conservative parliamentary caucus leader Volker Kauder, confirmed that both sides will now work out proposals and meet again June 13, also to tackle "the question how a concrete growth strategy will look like."
Gabriel's Social Democrats – emboldened by similar demands by France's new center-left President Francois Hollande – have said they would only vote for the fiscal compact if it is amended to include an economic growth pact.
Taoiseach Enda Kenny has repeatedly stated his support for stimulus measures alongside the Treaty – which enshrines budgetary discipline in law – and travelled to Brussels last night to meet with other EU leaders on the issue.
Speaking after the talks, he said that any growth measures would not form part of the Treaty and would instead form part of an alternative mechanism.
- Additional reporting Michael Freeman