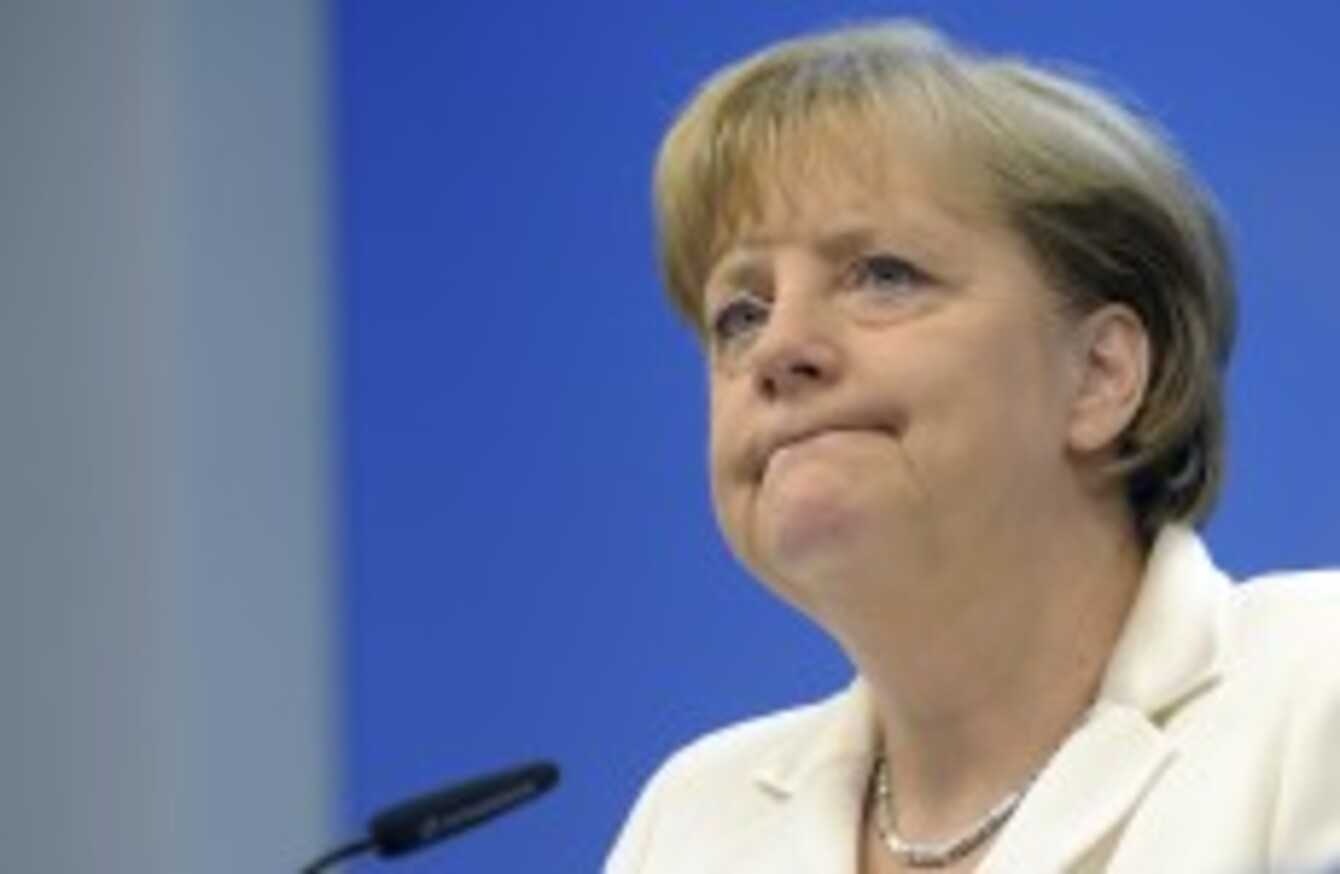 Angela Merkel
Image: Geert Vanden Wijngaert/AP/Press Association Images
Angela Merkel
Image: Geert Vanden Wijngaert/AP/Press Association Images
GERMAN CHANCELLOR ANGELA Merkel has told private bondholders they must contribute to a rescue package for ailing Greece – or face even costlier measures down the line.
In a significant intervention, Merkel hinted that she would not even attend a scheduled Eurozone summit in Brussels on Thursday unless a deal was done on the second bailout deal. "I'll only travel there if there is a result," she said yesterday.
The leader of Europe's most powerful economy denied she was looking to arrange a Greek default, but said she wants private investors to share the burden. "We are trying everything we can to prevent [a default]", she said according to the Wall Street Journal. "The more we can involve private creditors now on a voluntary basis, the less likely it is that we will have to take next steps [...] Private creditors have to be involved."
Possible options for burden-sharing could include a rollover of Greek debt, swapping current government bonds for new ones, and a buy-back of bonds, Reuters reports.
However, the statements set her up for a clash with European Central Bank chief Jean-Claude Trichet. Trichet warned today that a government default – which would include any of the options for Greek burden-sharing – could lead to the ECB no longer accepting sovereign bonds as collateral for loans. This could potentially cut off funding to the Greek banking system, according to the Financial Times.
"If a country defaults, we will no longer be able to accept its defaulted government bonds as normal eligible collateral," he said. "The governments would then have to step in themselves to put things right."
Observers have suggested a burden-sharing arrangement for Greece could lead to an improved deal for Ireland.