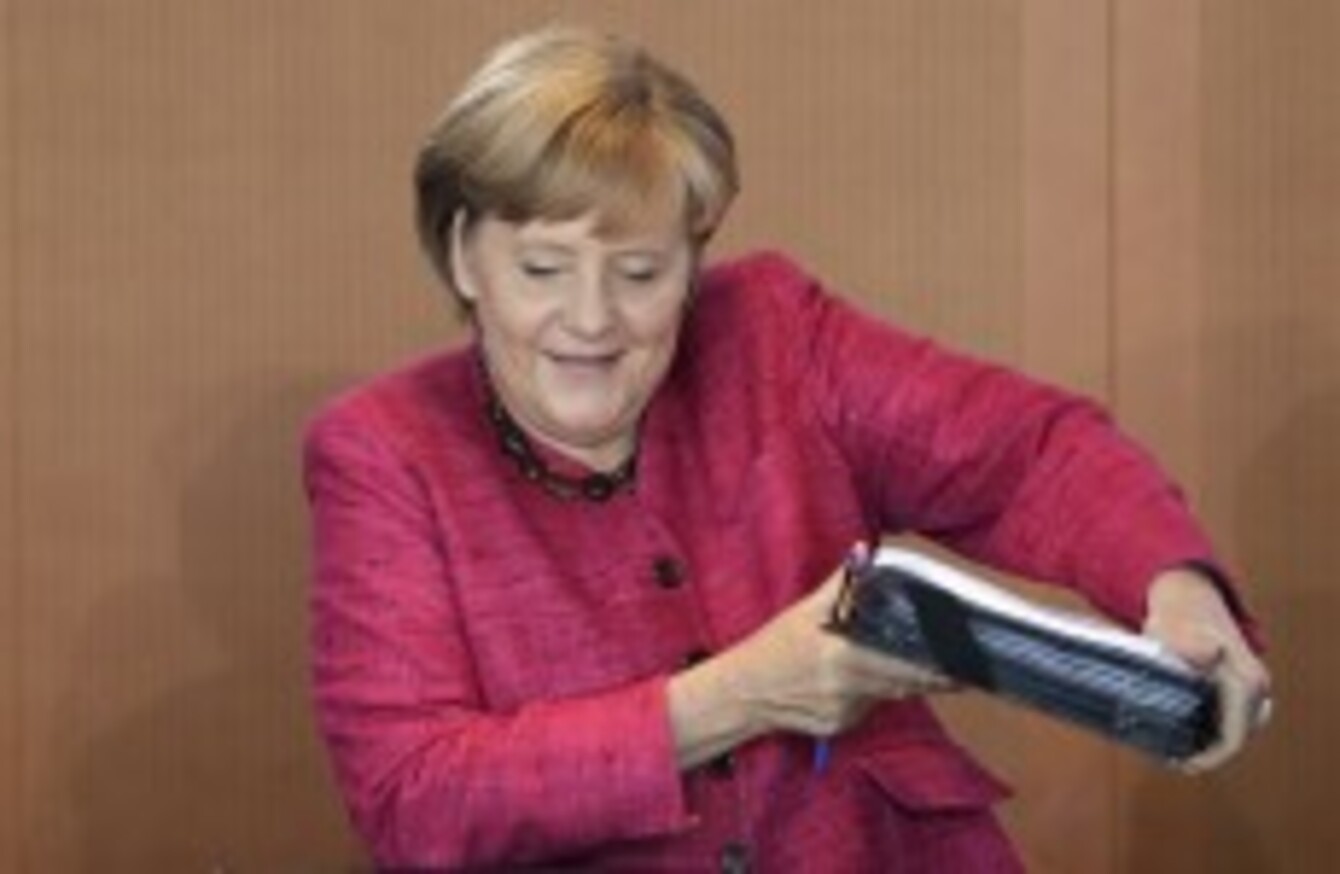 Image: Michael Sohn/AP
Image: Michael Sohn/AP
GERMANY'S CHANCELLOR Angela Merkel has said she still believes Greece's burden of debt is sustainable – but that a 'firewall' is needed so that a potential default does not have a ripple effect among other Euro member states.
In an hour-long interview on Germany's ARD television last night, Merkel said the Eurozone as a whole needed "to be able to put up a barrier" so that countries who defaulted did so on an individual basis without impacting on others.
"I don't rule out at all that at some point we will have the questionm whether one can do an insolvency of states just like with banks," Bloomberg quotes her as saying.
We need to take steps we can control… what we can't do is destroy the confidence of all investors mid-course and get a situation where they say that if we've done it for Greece, we can also do it for Spain, for Belgium, or any other country.

Then not a single person would put their money in Europe anymore.
She asserted, however, that Greece's debt – of some €350bn – remains sustainable, saying she accepted the word of the International Monetary Fund which holds a similar opinion.
The chancellor was speaking ahead of a crucial vote in the Bundesrat this week, when members of parliament will vote to ratify the creation of the European Stability Mechanism (ESM), a permanent bailout fund succeeding the two currently in existence.
While it is not thought that the passage of this bill is in any doubt, Deutsche Welle quotes Merkel as saying she would 'fight' for the retention of her parliamentary majority instead of having to rely on opposition support to get the measures passed.
Merkel did not discuss any prospect of bringing forward the introduction of the ESM, however, apparently happy that it be put in place by mid-2013.
An IMF meeting in Washington yesterday concluded without any obvious agreement on how to address the continuing concerns over the Greek area.
The heads of many of Europe's larger economies were reported over the weekend to be preparing a multi-trillion-euro 'firebreak' to ensure that a Greek default did not spread to other larger countries.
The plan would involve a €2.5bn recapitalisation of larger banks, while the EFSF would also be bolstered with a far greater lending capacity – potentially by effectively merging it with the European Central Bank.