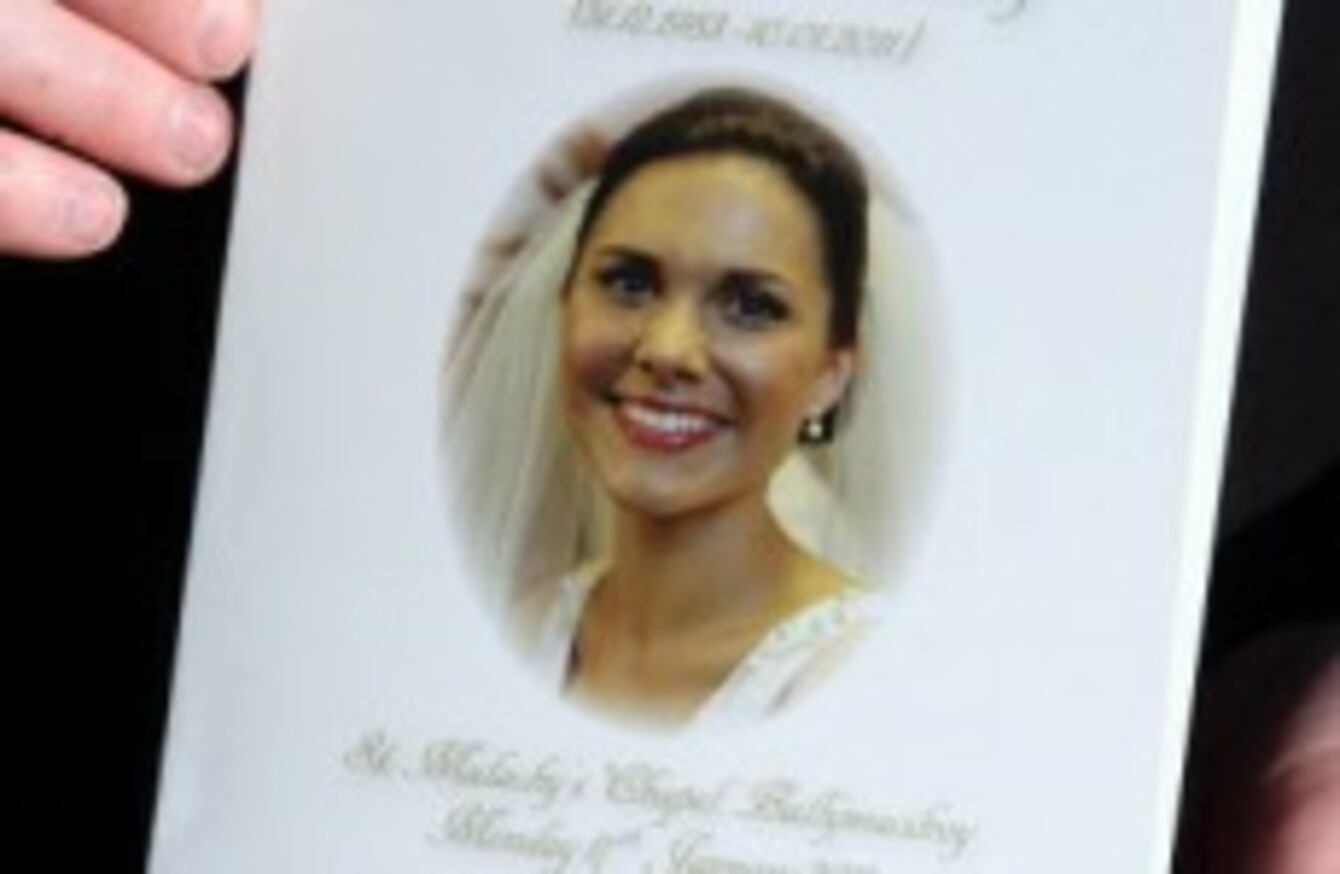 Image: PA Images/Paul Faith
Image: PA Images/Paul Faith
A COURT IN MAURITIUS has heard that two men are to stand trial later this year over the murder of Michaela McAreavey.
UTV News reports that Avinash Treebhowon, 30, and 41-year-old Sandip Moonea – who worked at the Legends Hotel where McAreavey was killed last year – will stand trial on May 22.
The country's Supreme Court, which will hear the two-week trial, did not ask the defendants to enter a plea, saying they would be asked to do so when the trial began. Both men are expected to plead not guilty, however.
A local reporter told UTV that Moonea had recently appointed a new defence lawyer who was determined to prove his innocence.
The two men were arrested a year ago today – a day after McAreavey was found dead in her room at the hotel, where she was honeymooning with her husband, Down county footballer John.
The Irish Times said two other men, who worked as security guards in the Legends Hotel, are charged with conspiracy to commit murder. They are accused of supplying magnetic key cards in order to allow the two murder suspects enter McAreavey's room.
A fifth Legends employee is acting as a key witness for the prosecution. John McAreavey is also set to be called.
Michaela – the daughter of Tyrone gaelic football manager Mickey and a former Rose of Tralee contestant - was found strangled in her hotel room.
Treebhowon has previously confessed to the killing – saying he and Moonea accidentally strangled McAreavey after she caught them stealing from her purse – but later claimed that the confession was extracted after police torture.
The Irish Independent reports that an anniversary Mass to mark Michaela's death is set for this coming Friday.