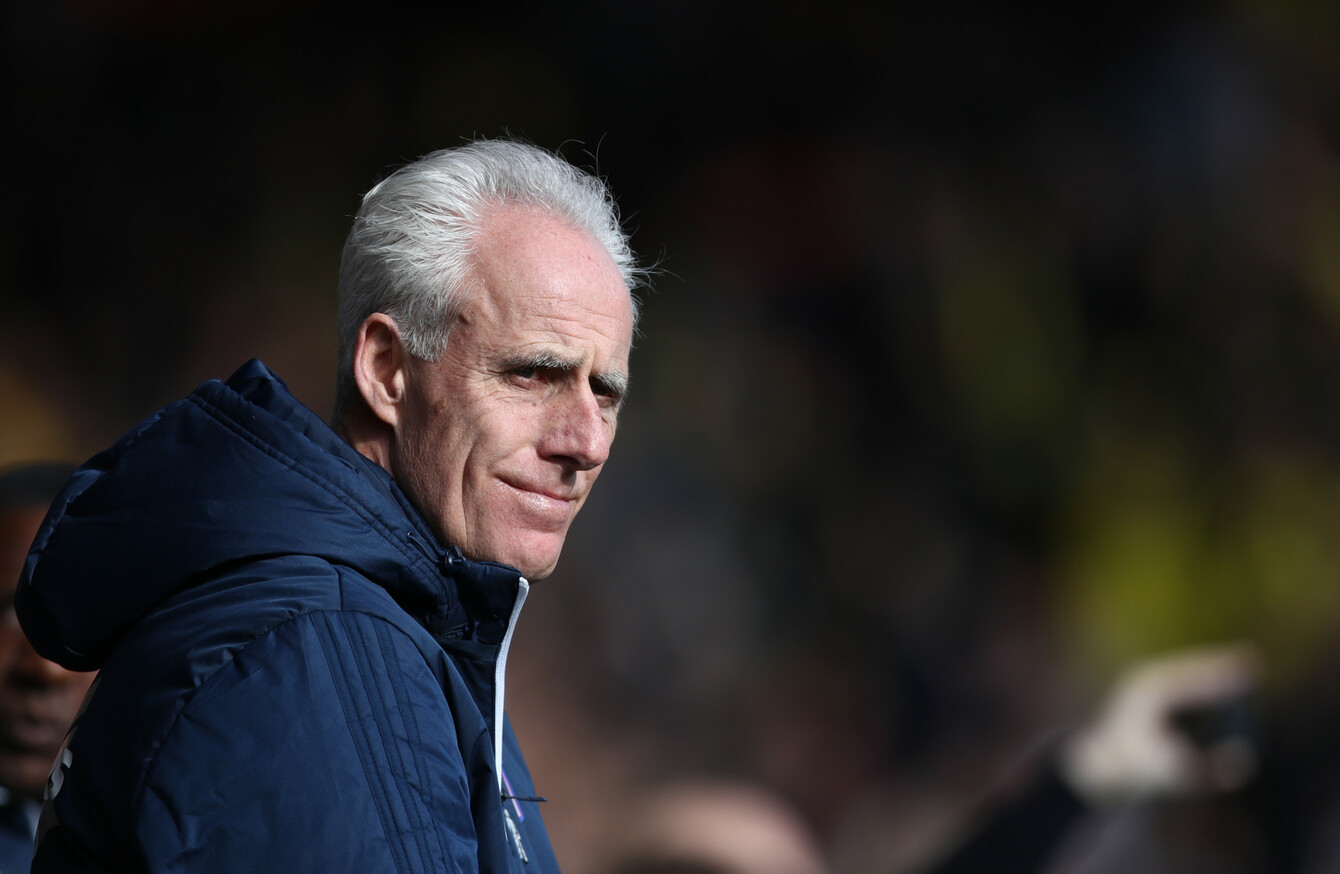 Image: EMPICS Sport
Image: EMPICS Sport
AFTER MARTIN O'NEILL'S departure from the role as Ireland's football manager yesterday, rumours are circulating that Mick McCarthy could now take over.
McCarthy led the national team for six years between 1996 and 2002; he and one of Ireland's great footballers Roy Keane, who was O'Neill's assistant, were the main players (ahem) in the infamous Saipan incident.
Stephen Kenny, the Dundalk manager and who formerly headed up Bohemians, is another suggestion.
So, with much discussion about the future of Irish soccer, we're asking you what you think: Should Mick McCarthy be Ireland's next football manager?

Poll Results:
No, it should be Stephen Kenny (3899)