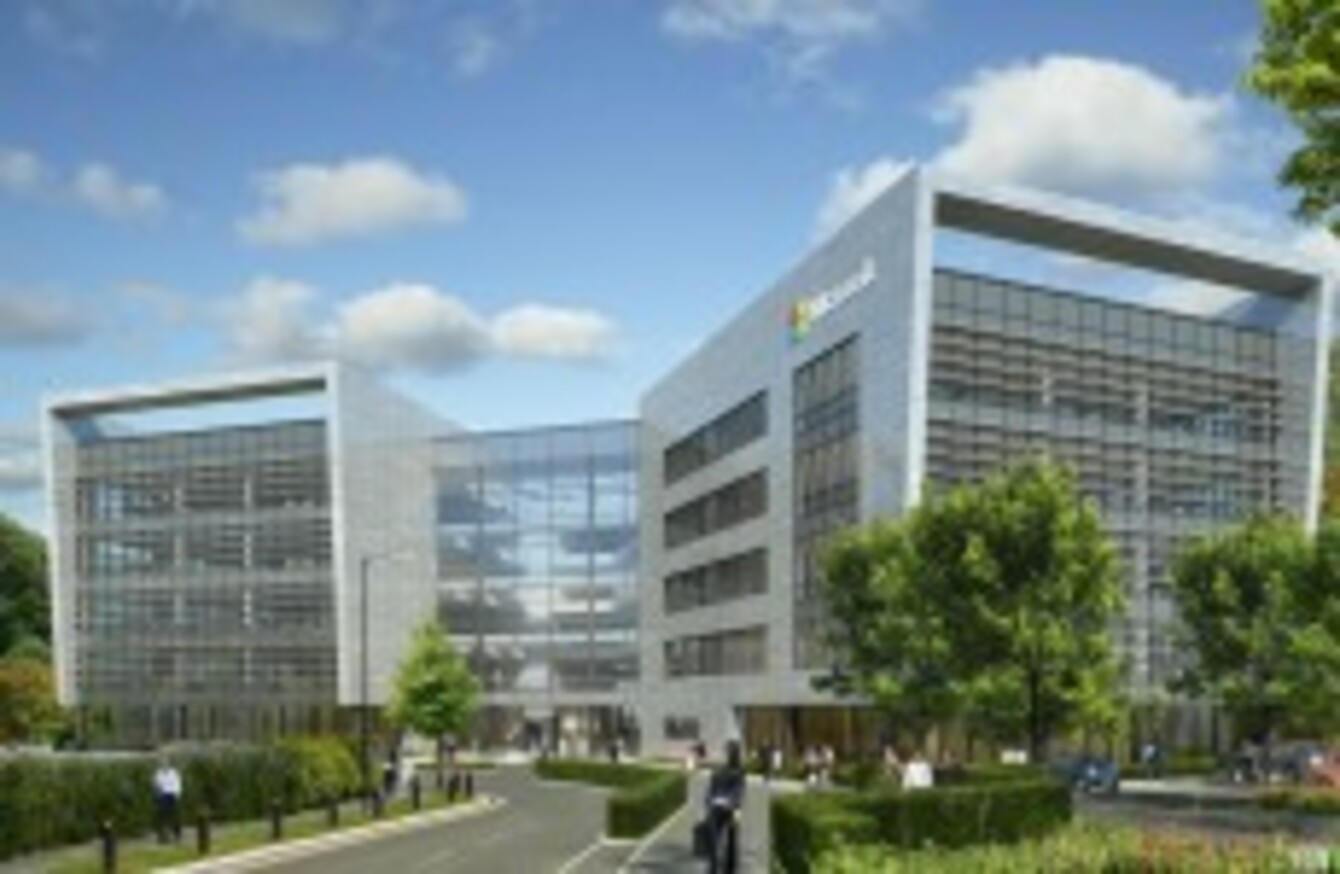 Image: Microsoft
Image: Microsoft
FRESH FROM THE news that Apple are building an €850 million facility in Athenry, Co. Galway, rivals Microsoft have announced plans to build a new €134 million 35,000 square-metre campus of their own in Leopardstown, south Co. Dublin.
The facility will bring all 1,200 of the tech giant's Irish employees under the one roof for the first time in recent history.  Currently the company's offices are split between three buildings in Sandyford and Leopardstown.
The construction of the mammoth new building should create 150 jobs.
Taoiseach Enda Kenny expressed his satisfaction with the announcement, suggesting the news is "truly significant".
Microsoft's Dublin operation is home to a number of the company's European and global teams.  It also became the site of their first data centre outside the US, much as Apple's Athenry complex will be theirs.
Managing director of Microsoft Ireland Cathriona Hallahan described the new facility as "a fitting and appropriate commitment to Ireland to celebrate our 30th anniversary here".
We've grown from a small manufacturing facility to what we are today, and this new home for our team here underpins our commitment to Ireland.
Currently Microsoft's main building in Sandyford follows the 'work hard, play hard' aesthetic (initially popularised by Google and now something of a must for social media and tech companies), with staff distractions such as Xboxes and table football the order of the day.
The new building will be no different with Microsoft planning to showcase its latest technology 'in every aspect of the building's design'.
The new campus will be 'located in a wooded setting' at the back of Leopardstown racecourse.
Together with a running and walking trail around the perimeter of the site, the building will feature rooftop terraces overlooking the Dublin mountains.
The entire move should be completed by late 2017.