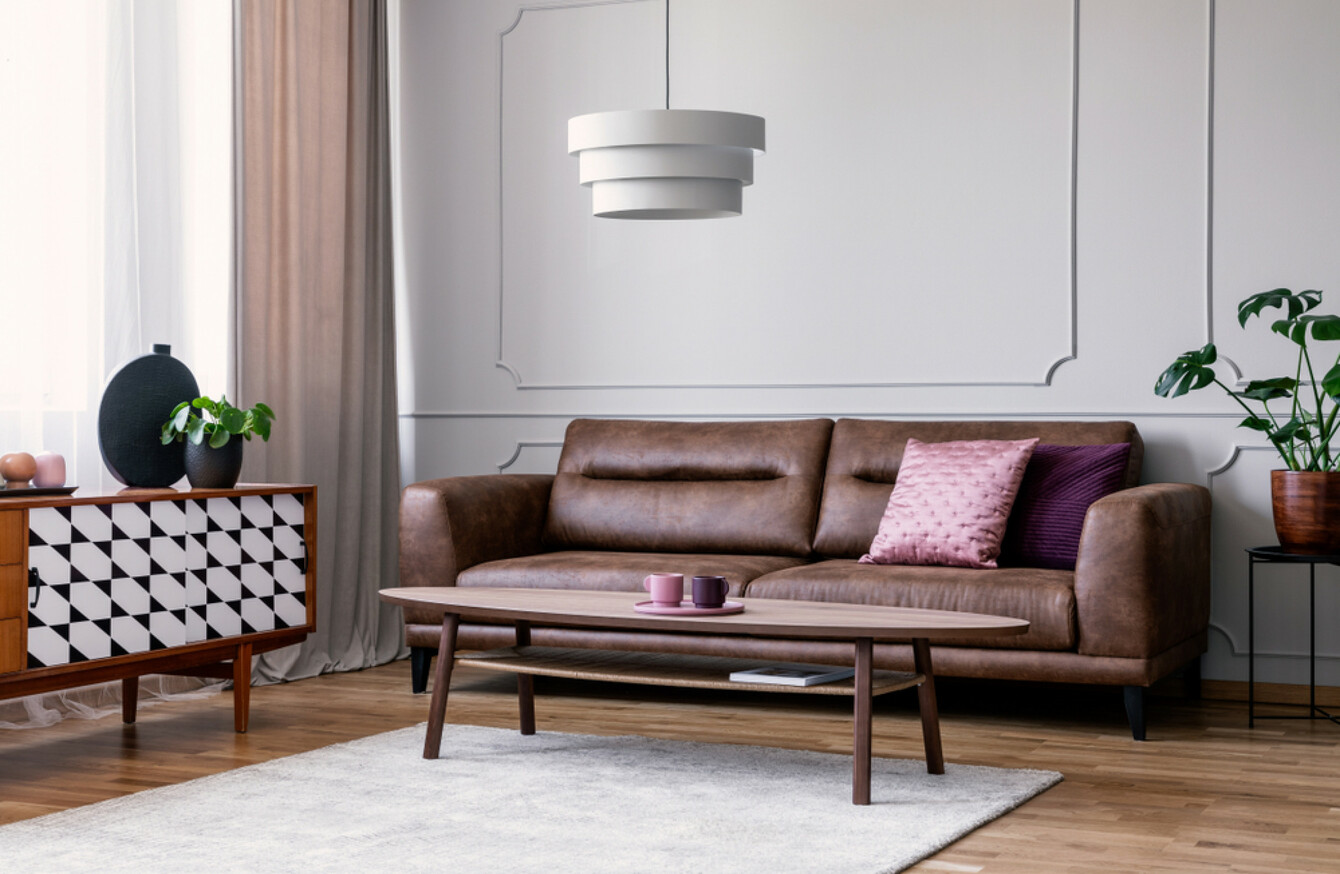 Image: Shutterstock/Photographee.eu
Image: Shutterstock/Photographee.eu
FROM MODERN TAKES on chandeliers to sleek and shiny pendants, there's no doubt that mid-century lighting is all about making a style statement.
Yep, when it came to the era that spanned the '30s to the '70s, light fixtures weren't just functional pieces– they were too busy laying the foundations for much of the design we see everywhere, today.
Luckily for us, mid-century influences have made themselves right at home in various online and in high street stores, so it's easier than ever to get the look – without the high designer price tags.
Here are six illuminating ideas that will transform any space at the flick of a switch.
1. Meet your match: The mid-century look can be achieved instantly when earthy primary colours team with angular furniture and, softer-edged light fixtures. Choosing pieces that relate to one another in colour, as well as structure will really bring this look home. The colour palette used in this lounge has the mid-century theme down perfectly.
This Bumling pendant, designed by Anders Pehrson in 1968, embraces every aspect of the era, while matching the coffee and side tables. This is ideal for those trying to establish a certain area within an open-plan configuration. The short drop also prompts you to look upward, drawing attention to the ceiling rose. For a similar style and serious nod to mid-century, check out this Taylor Red Pendant available at Harry Corry.
Know the classics: Familiarising yourself with mid-century design classics can really help when you're sorting out your space. And, this Snowball pendant, designed by Poul Henningsen for Louis Poulsen is certainly one to know. Hanging mere feet above the coffee table, a low pendant creates an alternative focal point. It anchors the space, and adds an element of interest to an otherwise sleek, minimalist room.
If you're investing, there's no doubt you'll want to show off your new purchase. But, the good news is that you'll probably want to do the same with the Silvia Shade from Lampemesteren – it still nails the look but it's much more affordable.
Master the cluster: Who says a single statement pendant should carry a room on its own? A cluster of shades can add extra impact and gives a playful nod to decades past. The bright tones and curves carry on to the furniture, contrasting beautifully with the grey backdrop and straight lines.
Kingston Lafferty Design provides the proof, that more than one pendant is a winner, with George Nelson's Saucer Bubble pendant for Herman Miller – just one of three designer shades the Dublin-based creative firm used for this project. No doubt, this look may take some experimenting, so for a choice of affordable shades in similar shapes and sizes, look to Ikea.
Add emphasis: A pendant will define and establish the function of a particular area wonderfully. While we often think they need to hang in the middle of the room, this isn't always the case. If there's a corner in your home that isn't getting the attention it deserves, a statement light will point people in the right direction.
Whether you want to draw the eye to a favourite piece of art, or create an ambient and cosy reading nook, a mid-century pick, like this Sputnik design handmade by BootsNGus, should do the job. To buy something similar that's a little closer to home, look to Arnotts.
Go against tradition: For a modern mood, chandeliers don't need to be kept in the dark. While the word itself can conjure up imagery of grandiose stately homes, the updated chandelier comes in all styles and sizes, so it will feel right at home in any room.
Globe chandeliers can work well when it comes to zoning open plan spaces, but they also suit small areas, due to their design. They don't take up too much space, visually, but they can still transform a room. Similar globe bulb styles are available on Made.com.
Look for inspired designs: Not all mid-century pendants are made equal. Buying an original creation by a current designer can still achieve the look – what's more is that it may become a design classic one day.
Vibeke Fonnesberg Schmidt's Bau Lamp for Normann Copenhagen is eye-catching, playful and perfectly suited to a child's room or study area. Inspired by 60s Italian design, this modern piece even acts a little DIY project the kids can be involved in, too. Something new for the home and busy kids – what's not to love?