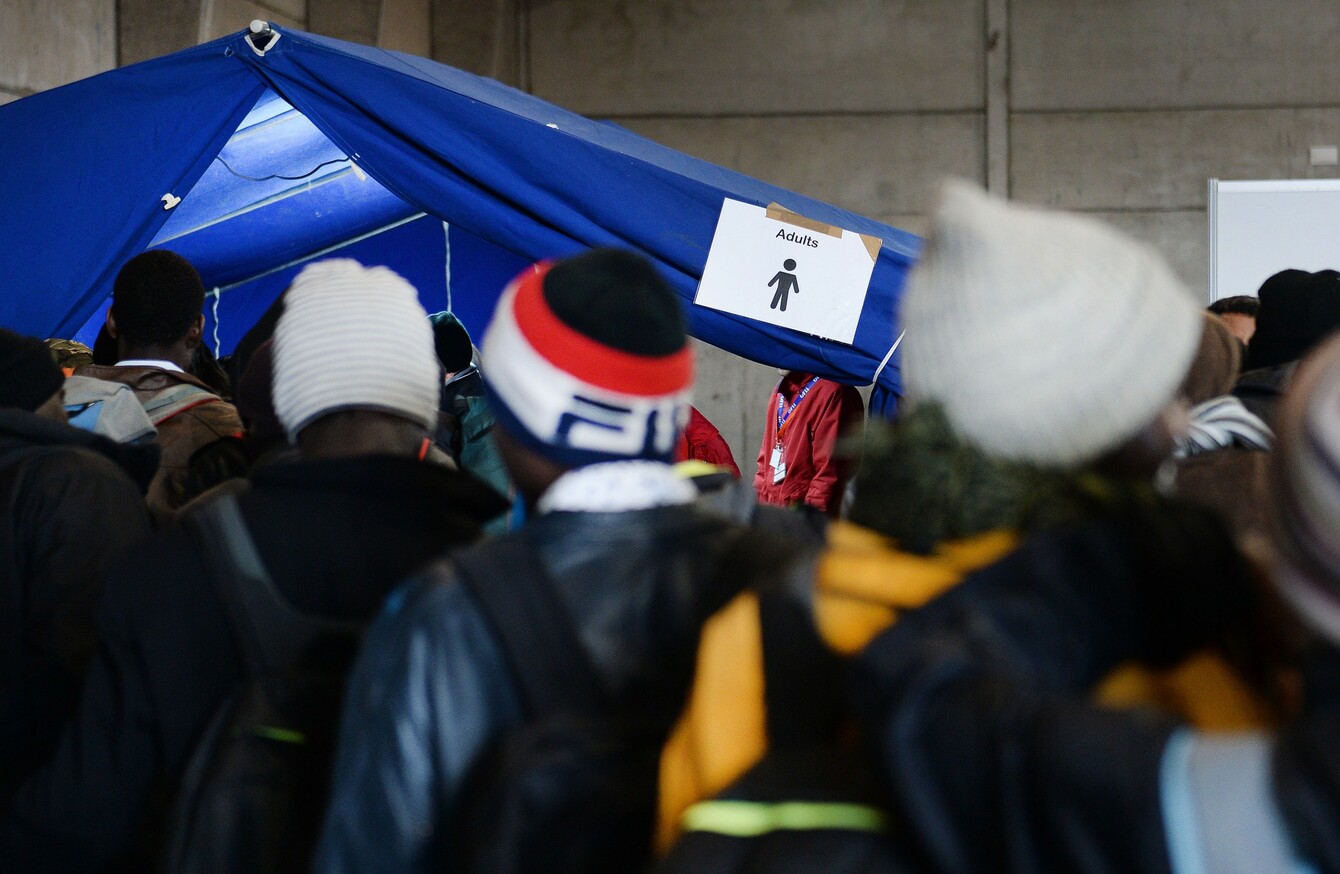 Image: John Stillwell/PA
Image: John Stillwell/PA
THE HEAD OF Ireland's child and family agency, Tusla, has said one of the biggest challenges for the State when it comes to unaccompanied migrant children is verifying their ages.
The first intake of migrant children from Calais arrived in Britain this week and there were criticisms of the age assessment process, amid speculation in some media outlets that some of the young men may be over 18.
In an interview with TheJournal.ie this week, chief executive of Tusla, Fred McBride, said this is a problem his agency also faces.
"Some of them are not children, they're actually adults pretending to be children. So, actually getting verification of their age is a challenge and some will flee immediately on landing at the port or airport," he said.
They'll just disappear into the communities and it's very difficult to know where they've gone or to track them at all unless them come up through other channels – the guards, or housing and so on.
In 2014, Tusla's team for separated children seeking asylum received 97 referrals. In 2015, it received 109 referrals. So far this year, Tusla has received 97 referrals into this team.
For the children who are, in fact, unaccompanied minors, the agency's main focus is on reuniting them with family members.
"That's the goal and that's always the biggest challenge", McBride said.
Ireland is seen as "an example of best practice" across Europe, he said, as the country has had a dedicated service for separated children for the last 15 years.
"So it's more developed, better developed than it is in many other jurisdictions who are really only getting to grips with this problem now," McBride explained.
"We've been trying to deal with it for a number of years and developed good services and good supports to be able to support these youngsters and reunite them with their families."
McBride's comments are part of a wide-ranging interview with TheJournal.ie this week. We'll have more from the Tusla chief executive on the agency's changing approach to families, social worker vacancies, the new childcare tax rebate and delays for children in accessing mental health services tomorrow morning.