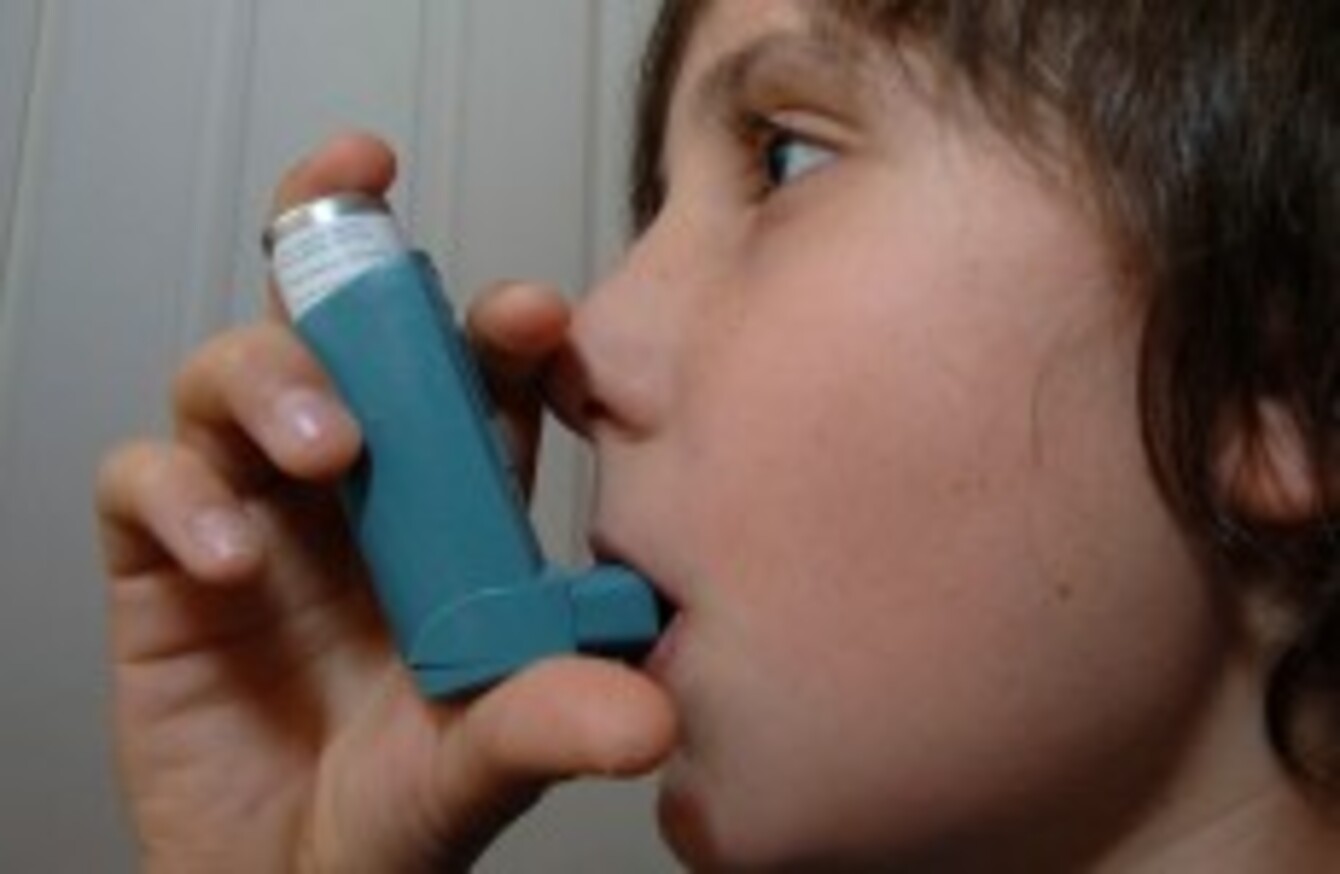 Image: John Giles/PA Wire
Image: John Giles/PA Wire
MILD ASTHMA MAY not need to be treated on a daily basis according to US research published today.
A study published in The Lancet says it is possible to manage the symptoms of asthma without a daily dose of an inhaler.
Asthma is a disease which causes inflammation of the tubes that carry air to and from the lungs and can produce breathing difficulties.
It affects 470,000 adults and children in Ireland, according to the Asthma Society of Ireland who said that regular review of asthma treatment was key to ensuring overall safety.
Currently, many asthma sufferers take a 'preventer' inhaler on a daily basis alongside their 'reliever' inhaler taken when breathing is difficult.
However, a  preventer inhaler contains corticosteroid  which can result in reduced growth with the study showing that those taking the medication grew by half an inch less than children not taking the drug during the trial.
Asthma was  managed without daily treatment if the corticosteroids were combined with the 'reliever' inhaler.
This eliminated the effects on growth and the researchers say it would be an easier way of treating asthma in children.
Professor Fernando Martinez, from the University of Arizona, told the BBC that many children stop taking their medication if their symptoms disappear:
If you have a daily drug and a very significant number are not taking it, then that tells you it's a losing strategy.

We want to find something which is more child- and parent-friendly as well as avoid the growth effect.
Responding to the finds the Asthma Society of Ireland told TheJournal.ie that treating the disease required a balancing of the efficacy and safety of various asthma medications.
They pointed out that uncontrolled severe asthma can itself stunt children's growth.
Frances Guiney, from the Asthma Society of Ireland, added:
An integral part of asthma management is regular review where weight, height and lung function are checked, medications and delivery systems are reviewed and the lowest dose of medication prescribed for symptom control.

Ideally all people with asthma should have a management plan that outlines what medication they're on and how and when to take them.
They added that further studies of the US findings would be needed to verify the outcomes.