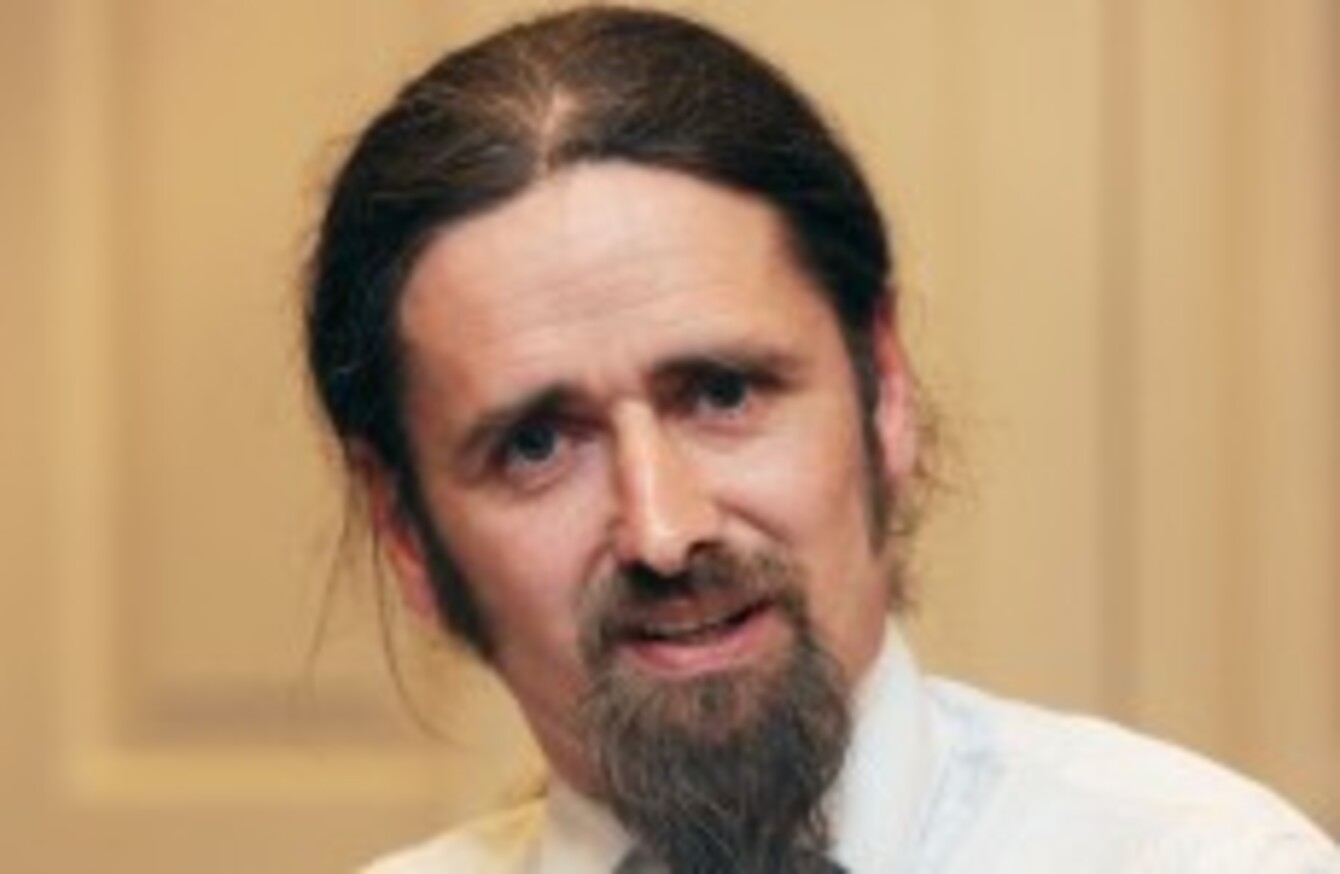 Luke (Ming) Flanagan TD
Image: Laura Hutton/Photocall Ireland
Luke (Ming) Flanagan TD
Image: Laura Hutton/Photocall Ireland
INDEPENDENT TD LUKE 'Ming' Flanagan has confirmed he is following up on his election promise to give back half of his salary to projects in his constituency.
Speaking to TheJournal.ie today, the turf-cutting deputy said he was trying to do so quietly.  "I have done my damndest to keep this quiet but it seems that is impossible."
Elaine Loughlin,  writing in today's Irish Daily Mail, revealed that Deputy Flanagan had given €9,000 to Boyle town council to buy 21 new road signs.
"I put it out there that I wanted to do something with the money.  I let them decide in Boyle what to do with the money.  I said to them 'ye know Boyle better than I do, ye know what needs to be done'.  They made an agreement to keep it quiet but the council wouldn't take the money because they didn't know where it was coming from so then I had to let them know," the deputy told TheJournal.ie.
When he was elected, the Roscommon-South Leitrim TD said he would only keep half of his €92,672 salary and distribute the rest locally.  "It works out at about €1840 or €1860 a month that's left over.  That's what is left after I take a salary of €46,000 and pay whatever tax would be due," Flanagan said today.
Deputy Flanagan has previously been asked to break down what projects he gives money to.  The Castlerea native  still won't comment specifically where the monthly excess goes, but told TheJournal.ie:
I give it to whatever catches my eye or if I hear someone mention something that interests me.  I'm wary about shouting about it.  When I said originally I would be giving away some of my salary I had a queue for two days outside my door – all sorts of causes but individuals too who had fallen on hard times so it got awkward.
The current mayor of Boyle, Jane Suffin, says she is delighted with the former Roscommon town mayor's contribution – "We had a to and fro with the town council on this for a while and we kept coming up against the famous words: there's no funding.  With all the different groups that are out there it is  absolutely fantastic that Luke gave  funding for this project."
The new signs are not up yet but should be erected in the next three to four weeks according to Suffin.
Deputy Flanagan says that now the story of this donation in Boyle is out, the phone calls have started again but he wants to remind people that the amount he is giving away is limited.
"It's not going to change the world or anything.  It's just another piece of the jigsaw for Boyle.  It will help tourism in the town because Boyle has a great heritage.  Now tourists will  know where they are going and what streets they are on."
In Pictures: Crowds gather outside Dáil to protest against turf cutting ban>