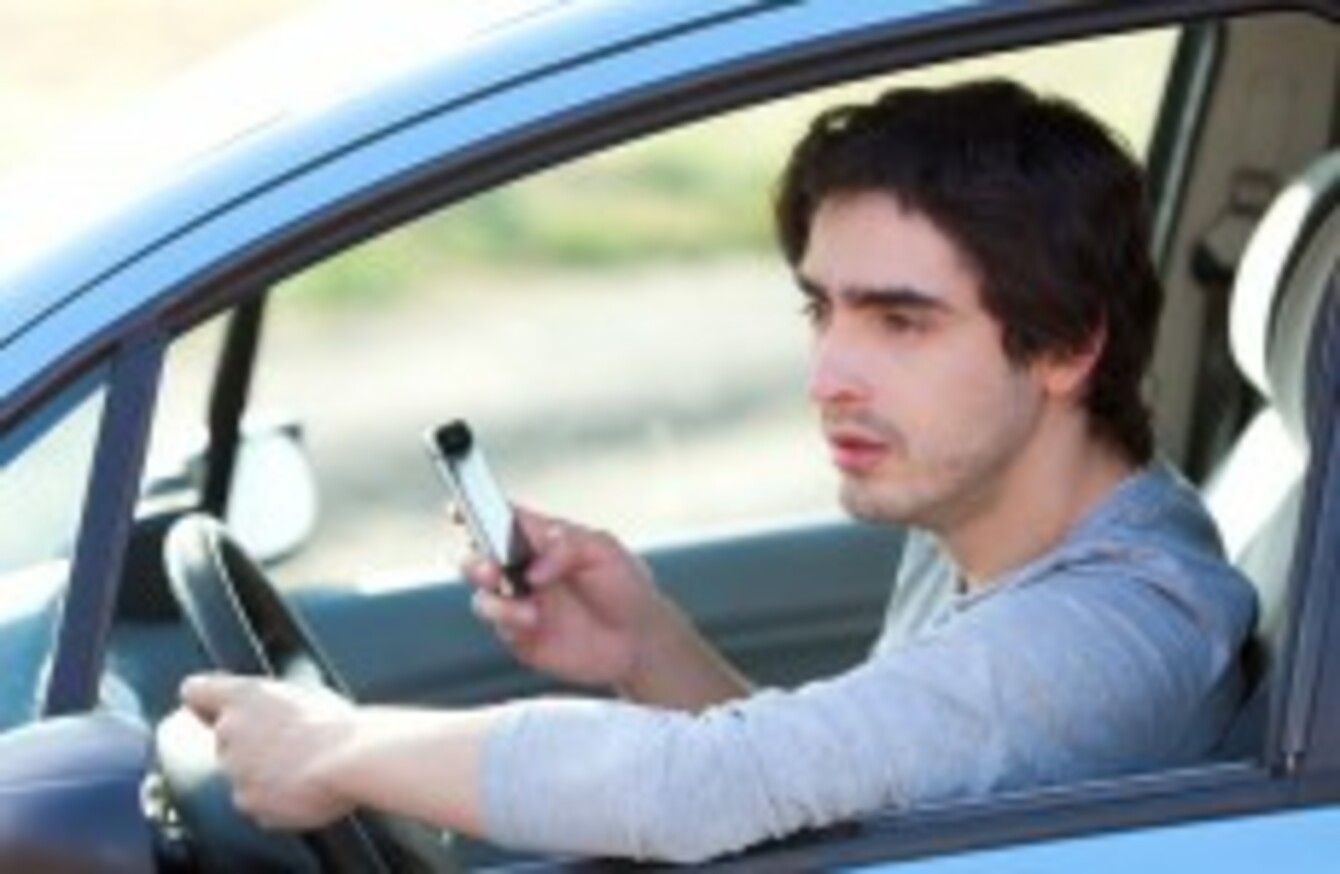 Stock photo
Image: Shutterstock
Stock photo
Image: Shutterstock
Updated 9.40am 
A NEW LAW which sees motorists facing heavy fines and possible jail time for using their mobile phone while driving did not yield any prosecutions in its first two months in operation.
However, gardaí continue to issue fixed charge notices to motorists caught using their phone while driving with the very latest figures showing that 21,144 people have been caught.
A motorist can receive up to five penalty points on their licence for the offence.
In May, Transport Minister Leo Varadkar made it completely illegal to use your phone while driving closing a longstanding legal loophole.
The law now states that drivers caught texting and using mobiles, even a hands-free kit, will face a mandatory court summons and a fine instead of just penalty points.
If a driver is caught texting on their phones they could face a fine of up to €1,000 for a first offence, increasing to €2,000 if it is a second offence, with the possibility of a three month jail sentence.
Gardaí said that figures on prosecutions for the new offence are not yet available as they are dealt with by way of summons which they have up to six months to submit.
However a spokesperson said the force has a "very proactive enforcement strategy" and added: "Put simply, using a mobile phone while driving is dangerous and against the law."
Justice Minister Frances Fitzgerald revealed in response to a parliamentary question in July that the new rules have not yet resulted in prosecutions, but that over 19,000 fixed charge notices were issued in the first six months of this year.
Fine Gael TD Brendan Griffin had asked the minister for the number of fines and penalty points that have been issued for texting and driving since the new law came into force on 1 May.
First published 7am