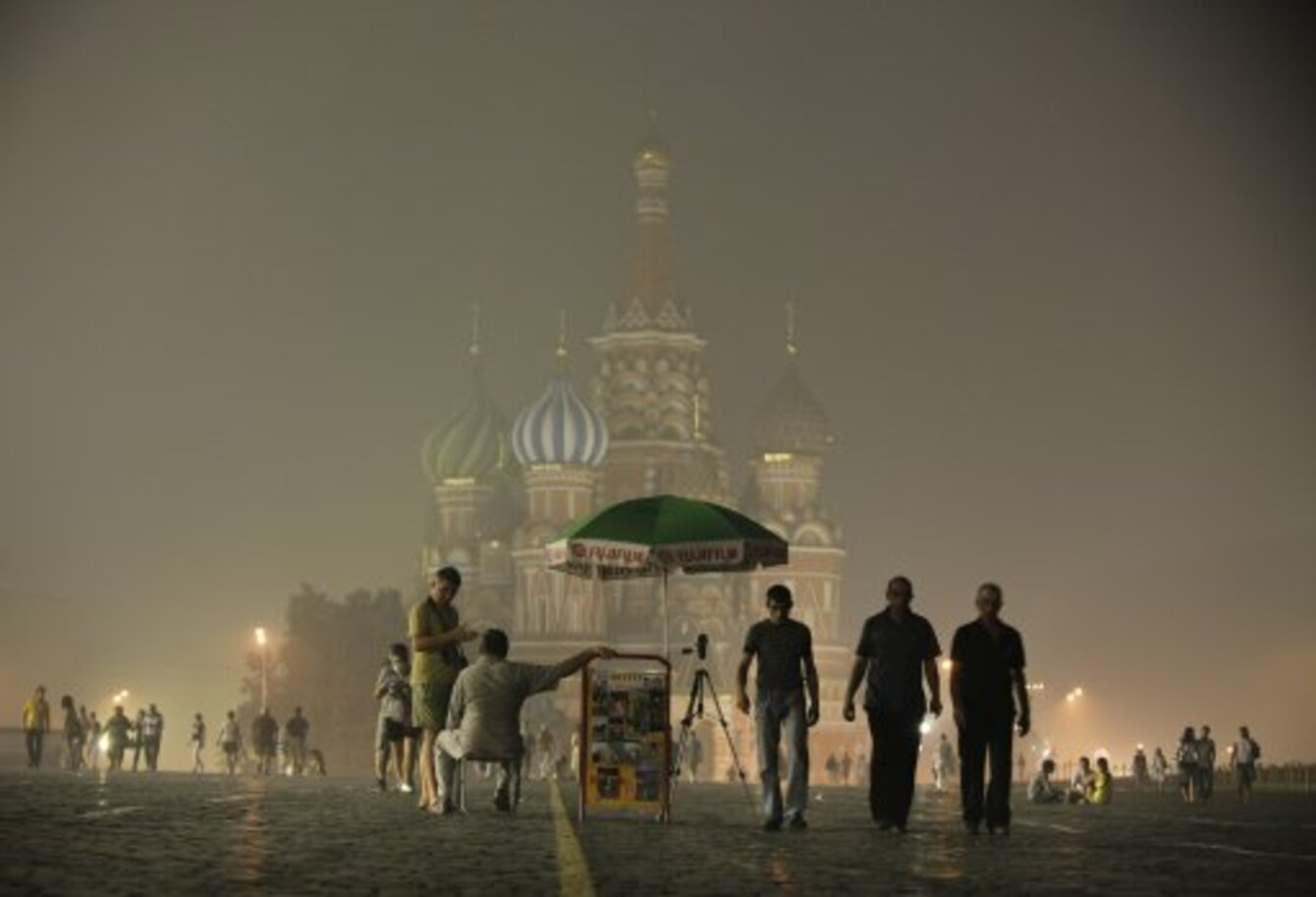 St Basil's Cathedral lies shrouded in the smog covering Moscow.
St Basil's Cathedral lies shrouded in the smog covering Moscow.
THE DENSE SMOG covering Moscow is being blamed for raising the level of fatalities from the Russian wildfires, according to Aljazeera. The death rate in the city has doubled since the smoke covered the city as peat fires on the outskirts of the capital continue to burn.
The country is going through its longest heat wave for at least 1,000 years, according to the Russian Meteorological Centre.
Russia's department of health blamed the heat and increased pollution for the rise in deaths. Carbon monoxide levels in Moscow have been recorded today at 2.2 times higher than acceptable levels, dropping slightly from the three times level recorded yesterday.
A slideshow of the smog-filled streets of Moscow can be seen here.
Authorities in Moscow have opened 'anti-smog' centres which contain air-conditioned rooms where city residents can escape the heat and the polluted air.
Tourists visiting the city have donned face masks to protect themselves from the smoky air. The Moscow Times reports that Russia's top public doctor has appealed to visitors not to be put off because of the smog, saying that only Moscow is afflicted.
Russian state media reports today that China has offered aid to Russians affected by the fires, which were caused by the extreme heat affecting the country for the past two months. Over 50 people have been killed by the fires in the past fortnight, and another 3,500 were forced to evacuate their homes.
The heatwave, which has set record temperatures in Moscow, is forecast to continue for at least another week.
This footage shows firefighters battling the flames: