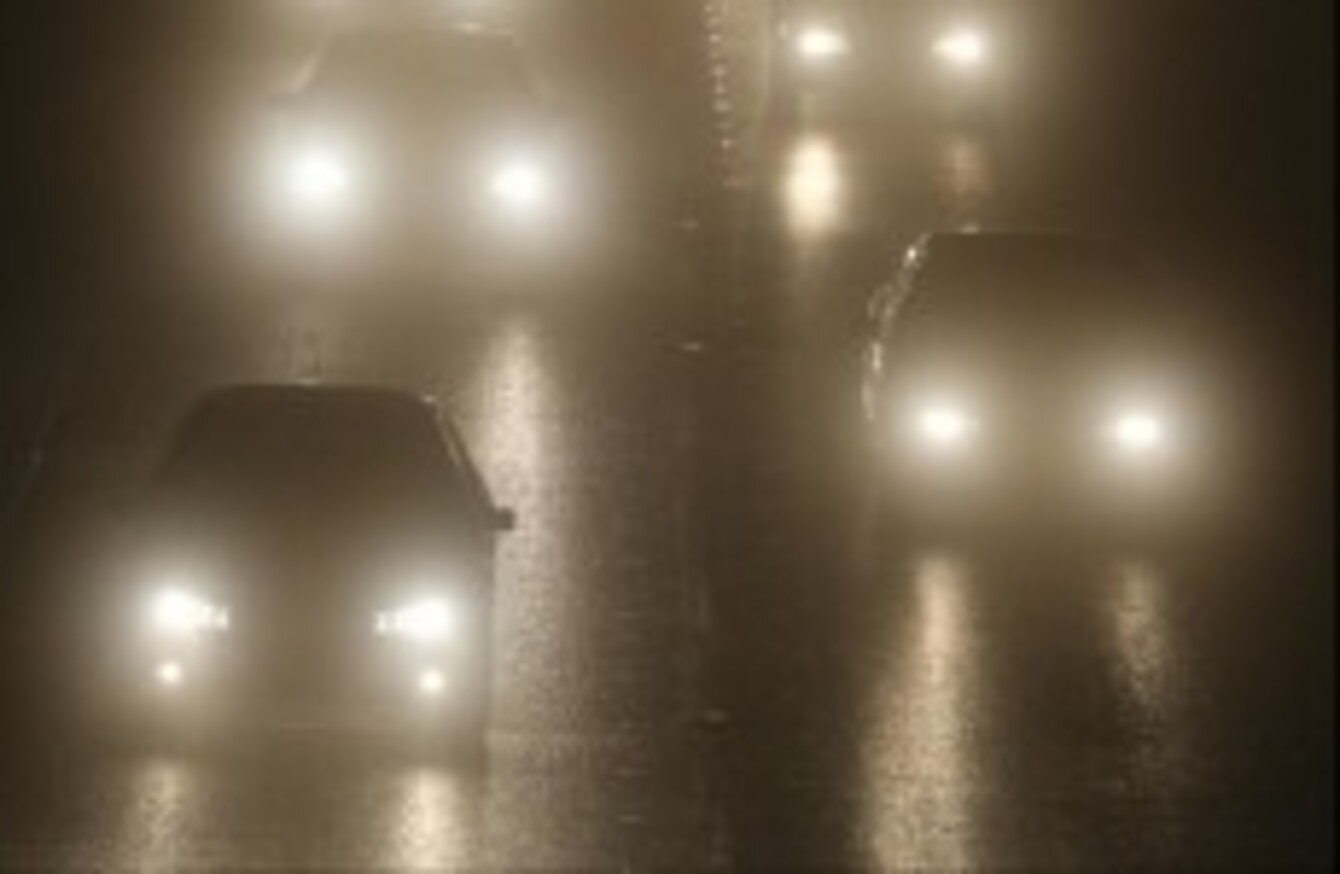 Image: Andrew Milligan/PA Archive/Press Association Images
Image: Andrew Milligan/PA Archive/Press Association Images
THE ROAD SAFETY Authority has teamed up with gardaí to address the growing problem of vehicles with defective lighting on Irish roads.
The 'Light Up' initiative will take place over the next two days when gardaí will specifically target and intercept drivers who have broken, missing or inappropriate lights on their vehicles.
The Garda Press Office said it appreciated some motorists are under financial constraints but emphasised the legal requirement that a vehicle's lights and lamps are all in working order.
"It is very apparent that some are not heeding the message, and vehicles with only one headlight or tail light are regularly seen on our roads."
The RSA said there has been "a marked deterioration" in the number of vehicles failing the NCT because of defective lights. Last year, more than 550,000 cars (one in five vehicles) with defective lights were examined.
The issue of inappropriate use of fog lights will also be addressed over the next two days. "These high intensity fog lights and fog lamps dazzle and distract other drivers and could easily cause a collision. They must only be used in fog or falling snow. Some motorists however, use them to compensate when a dipped headlight beam is broken," the gardaí said in a statement.
Assistant Commissioner Gerard Phillips said the public warning has been issued as the force would prefer if the defect was remedied rather than the driver prosecuted and fine.
"Too many people are lax when one light or bulb blows but the simple reality is that your range of vision is severely compromised, plus others may find it difficult to see you.
"In simple terms, a one headlight car could be mistaken for a motorcycle or make it impossible for you too see that pedestrian out walking because you have reduced your range of vision by 50 per cent."
Dangerous Roads
So far in 2013, 31 people have been killed on Irish roads.
"It has not been a good start," said Noel Brett, chief executive of the RSA. "30 lives tragically cut short, 19 drivers, two passengers, six pedestrians, two motorcyclists and one cyclist."
That figure has since risen to 31, including two cyclists.
"All avoidable deaths and a reason for each life needlessly lost. I'm asking every road user to set their own personal target to return to the life-saving behaviour they have shown over the last number of years. I've said before that the greatest risk we now face daily, when using the roads, is complacency. Using the roads is still the most dangerous thing we do every day irrespective of age. We need to remember this, whether driving, cycling or walking."