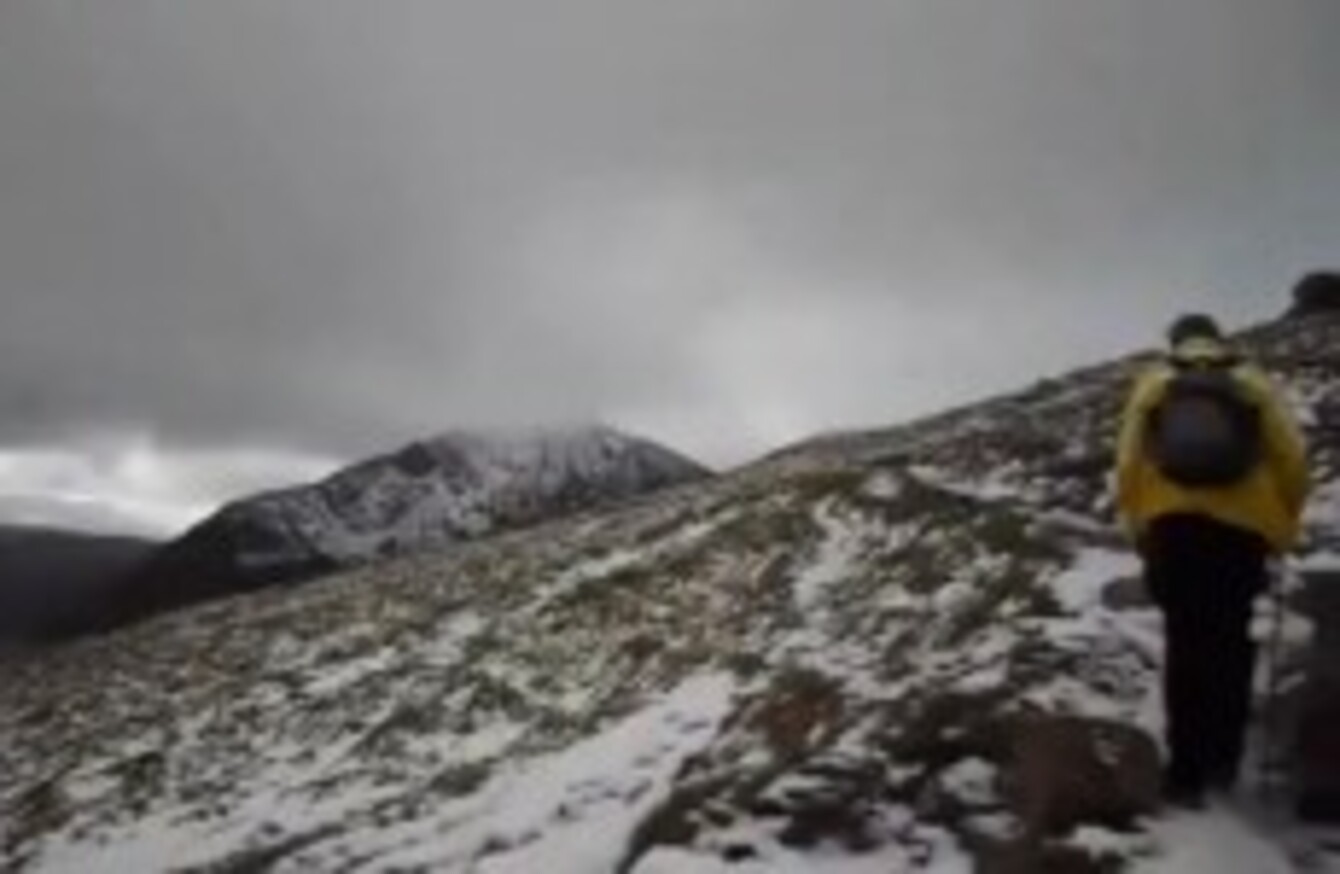 Wintry conditions on Mount Brandon, recorded by walkers earlier this year
Wintry conditions on Mount Brandon, recorded by walkers earlier this year
THE DINGLE COAST Guard Unit and the Shannon Rescue 115 helicopter crew carried out a daring rescue operation on the side of Mount Brandon amid what were described as "atrocious" conditions yesterday.
The Ambulance Service received a report of a woman with a broken leg on the side of the 3,127 foot Dingle Peninsula peak at around 2.50pm yesterday.
The local Coast Guard unit were tasked to the scene, and managed to locate the walker at a position not far above a car park.
As the spot was difficult to access from the road, a decision was made to call out Rescue 115.
"Initially, it looked like the helicopter wasn't going to make it up — the conditions were just so bad," an operator at the Valentia Marine Rescue Sub Station told TheJournal.ie.
"It turned out the position was low enough that it they could fly in below the cloud level.
"It was still pretty windy though — the winch-man would have been fairly blown about the place."
The woman flown to Tralee General Hospital for treatment to the broken leg — touching down at 4.24pm.
The helicopter pilot recorded wind speeds of 45 knots (around 80 kph) in the course of the rescue, the operator at Valentia said.
Mount Brandon is the highest peak on the Dingle Peninsula [Image: Google Maps]
Stormy conditions have been sweeping the country since early yesterday afternoon — the weather's been described as the 'worst storm in 15 years' and around 70,000 people have been left without power this morning as a result.