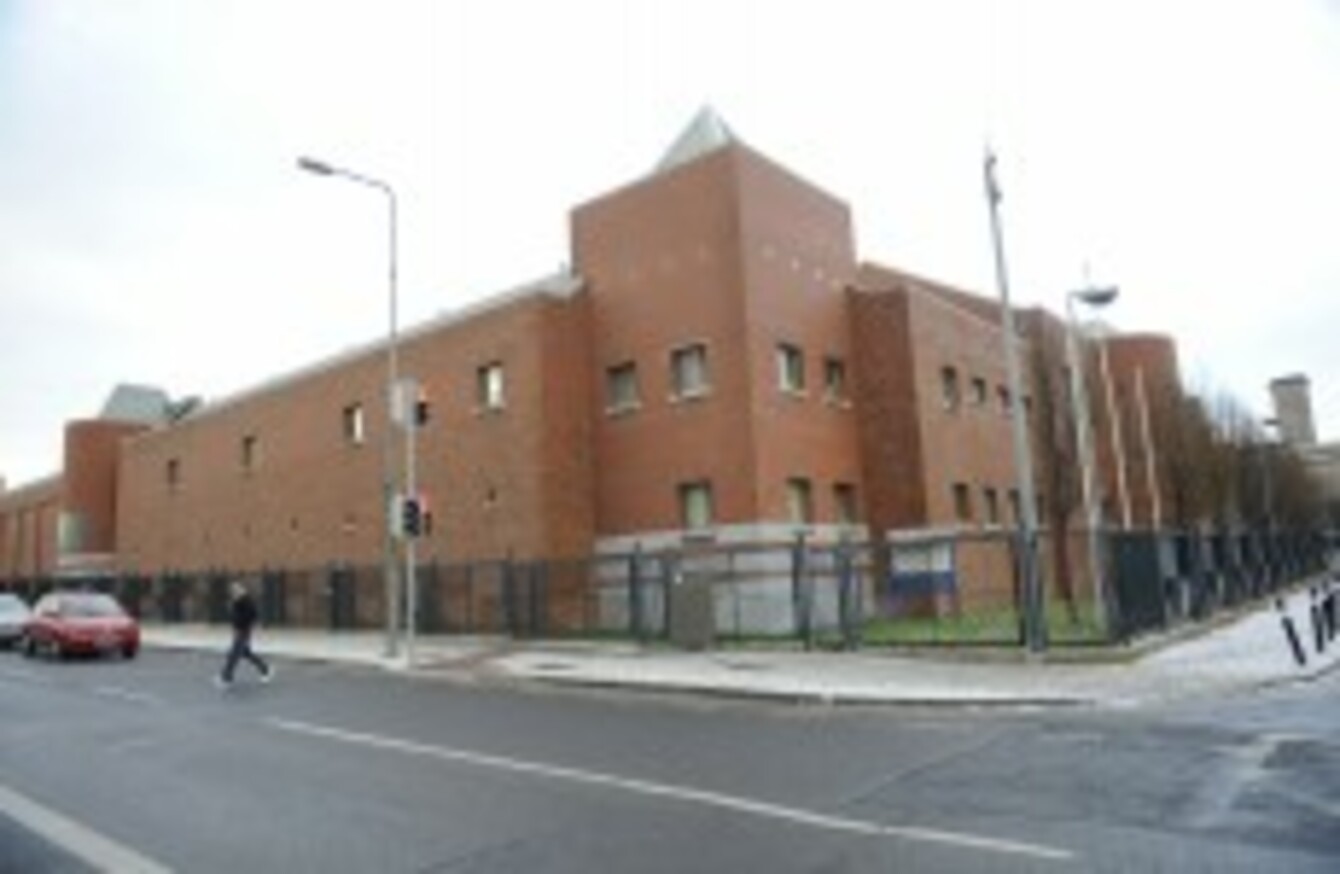 Mountjoy prison in Dublin (File photo)
Image: Sasko Lazarov/Photocall Ireland
Mountjoy prison in Dublin (File photo)
Image: Sasko Lazarov/Photocall Ireland
THERE IS STILL a long way to go before it ends completely, but new figures show that the number of prisoners forced to slop out in Mountjoy Prison is at the lowest level in years.
Minister for Justice Alan Shatter told the Dail that a long-awaited refurbishment of parts of the Dublin prison has finished, meaning fewer prisoners are now being forced to undertake the antiquated practice.
Ireland's prisons have been criticised as inhuman and degrading for making prisoners use buckets or commodes in cells which are often shared with other people.
The new upgrade to cells in two Mountjoy wings mean a total of 317 cells – almost 60 per cent of the total number – now have in-cell sanitation in the 162-year-old prison. Minister Shatter described the refurbishment as a "significantly improved physical environment" for prisoners.
However this means that 2 out of every 5 prisoners are still forced to slop out every morning.
Liam Herrick, the head of the Irish Penal Reform Trust, welcomed the move as a positive step but said that problems remain within the Irish prison system.
"The Irish Prison Service is on track to end slopping out over the next three years which is in itself positive," he told TheJournal.ie. "However there are other problems in the prison system that look likely to persist, and the lack of access to toilets is just one element of that".
Herrick praised the renovations in Mountjoy for ensuring single occupancy cells as "doubling up is a major problem" when prisoners are forced to slop out in front of cellmates.
"The problem isn't just confined to older prisons; newer prisons are affected too because of high levels of overcrowding," said Herrick.
Most countries in the EU have abolished or scaled back on slopping out but it remains used to an unusually high degree in Ireland.
"Inhuman, degrading and chaotic"
A report released earlier this year by Peter McVerry and the Jesuit Centre for Faith and Justice found around 20 per cent of the total prison population in Ireland do not have access to proper toilets, with a majority also sharing cells.
The government has already committed to end the practice – although the same commitment has been made by governments dating back to 2003. However it may actually happen this time: the Irish Prison Service published a strategic plan for 2012-2015 earlier this year in which it commits to provide toilets in all cells in all prisons over the next forty months.
The Inspector of Prisons, Judge Michael Reilly, who has written sharp, engaging reports on the bad conditions in Ireland's prisons', has repeatedly described slopping out at Mountjoy as 'inhuman', 'degrading' and 'chaotic'.
In one recent report, he described the scene in Mountjoy in the mornings:
Prisoners often have to queue to 'slop out'. The total contents of their 'slop out' buckets or pots do not always end up in the slop hoppers but splash on the surrounding floor or worse onto the prisoners. In certain prisons the slop hoppers were invariably dirty. The facilities for cleaning the 'slop out' buckets or pots was inadequate. The smell in most of these areas was unacceptable.
Reilly noted that prisoners were sometimes able to avail of a 'toilet patrol' some evenings where they could use 'dilapidated but private'  toilets in the prison, but said but these rarely happen now due to staff not being available.
The Committee for the Prevention of Torture has described slopping out as humiliating for prisoners and debasing for the prison officers who have to supervise it.