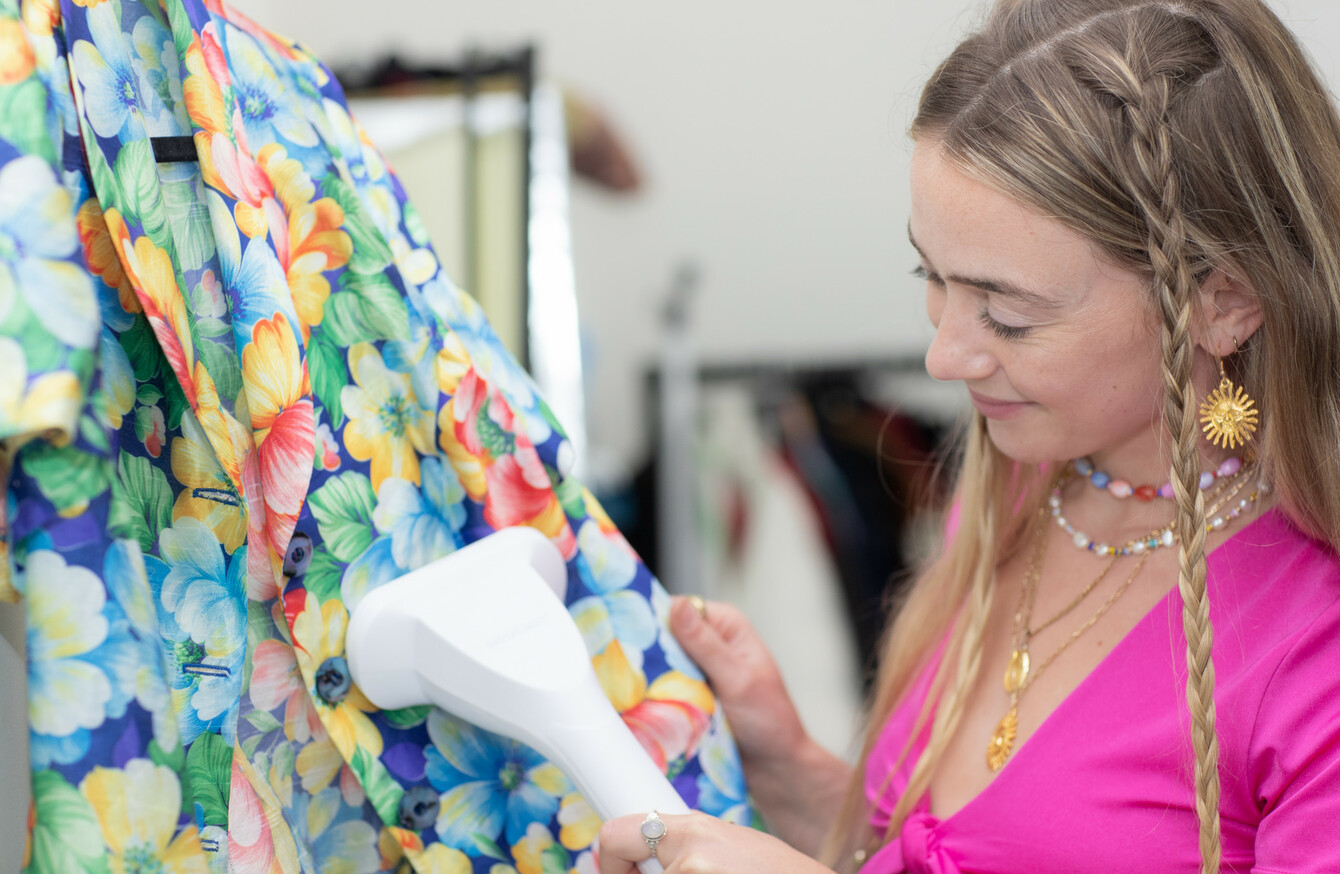 Grace Collier, owner of Spice Vintage.
Image: Yvonne Cole-Dupuis
Grace Collier, owner of Spice Vintage.
Image: Yvonne Cole-Dupuis
HOW DO PEOPLE around Ireland save and spend? As the digital bank N26 grows its user base here, we're setting out to speak to real people about their relationship to money. What's easy? What's challenging? And what purchases can they never resist?
This week: Grace Collier, owner of Spice Vintage. Grace began selling handpicked vintage finds, sourced from around the world, at her shop in Limerick in 2018. When Covid hit, she moved her entire business online, with huge success. 
The events of the last year have taken my life to a completely different hemisphere. For two and a half years I was up to my eyes running the shop in Limerick and I was happy out. We didn't have a website because I didn't really feel the need for one. But when the Limerick shop closed during the first Covid lockdown, two weeks turned into eight weeks and I thought, 'I can't stop now.' So I kept going. The website took two weeks to set up, I'm not a tech genius but I managed to do it myself.
The site launched in May 2020, and every item of stock sold out in 15 minutes. Since then, we've been doing the same thing every week out of a studio space in Offaly. The consistency, and the speed at which stuff sells out, is relentless. It's unbelievable. 
Spreadsheets send my head spinning but I make a point of keeping track of all of the expenses for the business. I have an amazing accountant too, Bernie, so she's on top of when bills are due. I think creative people like me can get spooked by the money side of business but it's not as scary as it seems.
I have a very mindful, even spiritual, attitude to money. I try to listen to my intuition and only buy things that I feel genuinely positive about. If there's a resistance when I'm handing over money, whether it's clothes for myself or something for the business, then I'll listen to that.
When I was setting up the shop, I had no savings to speak of. I was obsessed with keeping costs down. I had a three point system: if I couldn't make something, and I couldn't borrow it, and I really needed it… then I'd buy it. Everything was handmade or second-hand. Dad and I even made clothes rails from a polytunnel that my sister had forgotten about in the shed a few years before. She had to admit the rails looked great though!
Getting my hair done is my one big luxury. Danni Lyons in Dublin has been doing my hair for years – even back when I was living in West Cork, I'd drive all the way up to her. It costs around €250 a go, but it's a rare treat.
Aside from the hair, my treats are pretty low key. I love going to the health food shops in Birr or Tullamore and stocking up on seeds, protein balls, kombucha and other lovely bits. And my friend has a great sustainable café and shop in Limerick called Duo where I'll happily spend a half hour browsing.
Cornucopia in Dublin has the best vegan food around, and if I'm in the city I'll go there for a big plate of something warming like a shepherd's pie or a lasagne. As a vegan it's rare that you'll get a big feed when you're eating out, so you have to take advantage when you can.
It's taken me years to develop a positive mindset around money but it feels very natural now. I have a lightness around spending. I know if I'm buying something, it's because I really want or need it, and because it just feels right. And if it doesn't feel right, I won't spend money on it.
Ready to take control of your finances and take a fresh approach to banking? The premium N26 You account includes up to 10 Spaces sub-accounts for budgeting and saving, along with a range of incredible benefits including a free Mastercard debit card in the colour of your choice, free ATM withdrawals worldwide, 24/7 customer care and premium partnership discounts to help you save money on some of your favourite everyday brands.
Like all N26 plans, you'll get free payments worldwide, 100% mobile banking and no hidden fees. Get a free N26 You account for one year using the code FREEN26YOU on N26.ie until July 31, 2021.