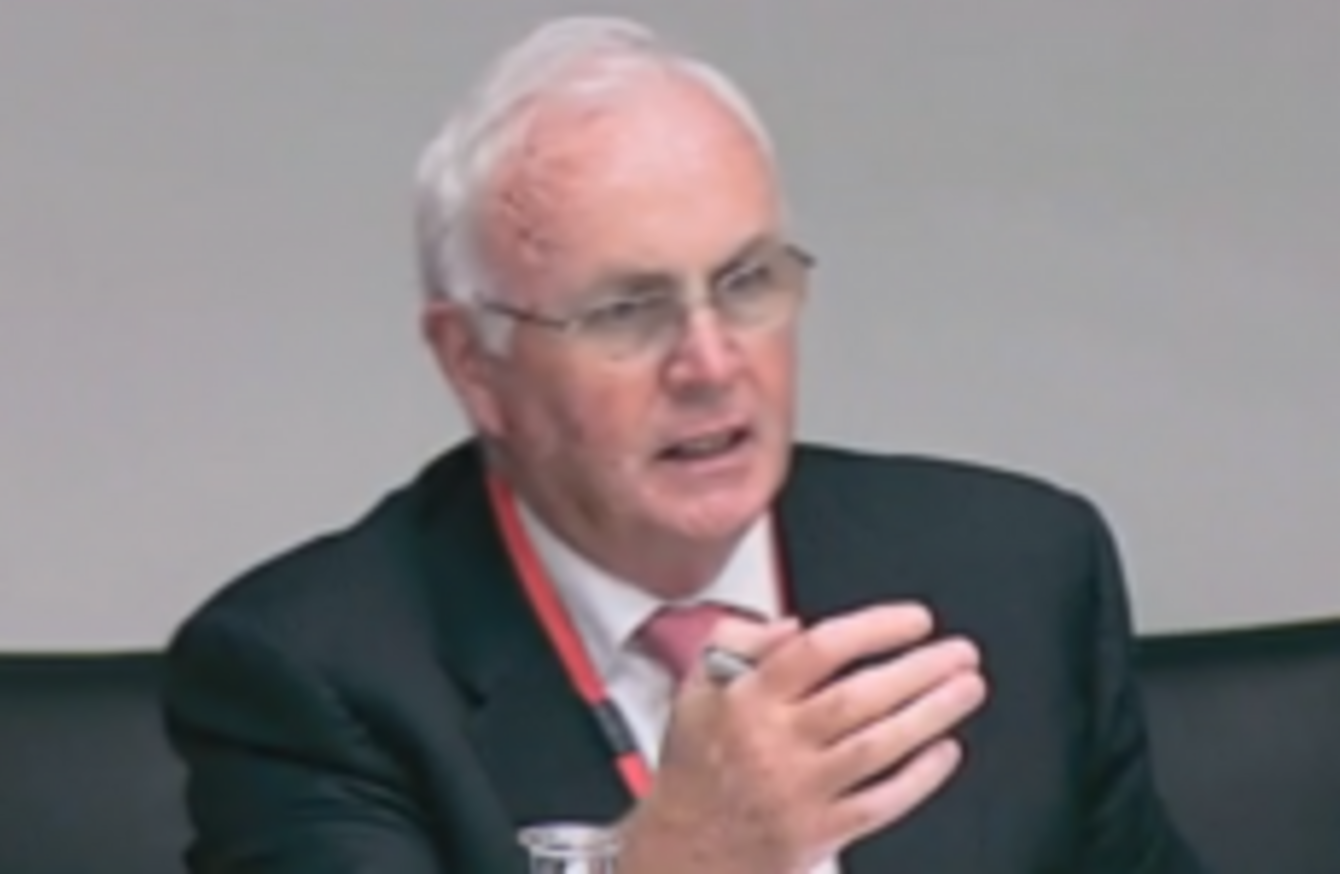 THE CHAIRMAN of the National Asset Management Agency has defended his institution's practice of paying six-figure salaries to some of the country's most indebted developers.
Frank Daly told an Oireachtas committee that though the average salary paid by NAMA to developers was between €75,000 and €100,000 – and in some cases up to €200,000 – but that in most cases this was the most cost-effective way of ensuring that loans were repaid.
"With several billion of taxpayers' money at stake, you're trying to get the best return by getting the person who we believe is best placed to get that return," Daly told the Joint Oireachtas Committee on Finance, Public Expenditure and Reform.
He added:
It's a hard decision, and one we agonise over, but it's a realistic commercial decision at the end of the day.
The alternative option, Daly elaborated, was to appoint a receiver to oversee the management or disposal of a developer's assets – who could often charge up to €180 per hour, and who may not show the same initiative as the developer who oversaw a programme.
Daly had earlier affirmed that NAMA was still committed to pursuing the entirety of developers' loans, saying it was obliged "as strongly as ever" to ensure that developers repaid the full amount of the loans they had taken out.
He commented, though, that there was "a sense of realism creeping in" and that not all developers would be able to repay the full extent of their borrowing – otherwise, "there wouldn't be a need for NAMA in the first place."
Despite NAMA's best efforts, he said, in many cases there would simply be no assets left to pursue in order to seek a repayment.
Also speaking at the committee, NTMA chief executive John Corrigan defended the bonuses paid to his staff last year – of an average value of €7,700 – insisting that the massive workload worked through by his staff should be rewarded.
Corrigan also commented that Ireland would pursue a "phased re-engagement" with the world's money markets and away from the constraints of the EU-IMF bailout programme.
"Our plan is to try and grow a short-term paper programme [an auction of short-term bonds] towards the middle of next year," he said, though he declined to estimate when market conditions would allow Ireland to issue long-term bonds on the open markets.