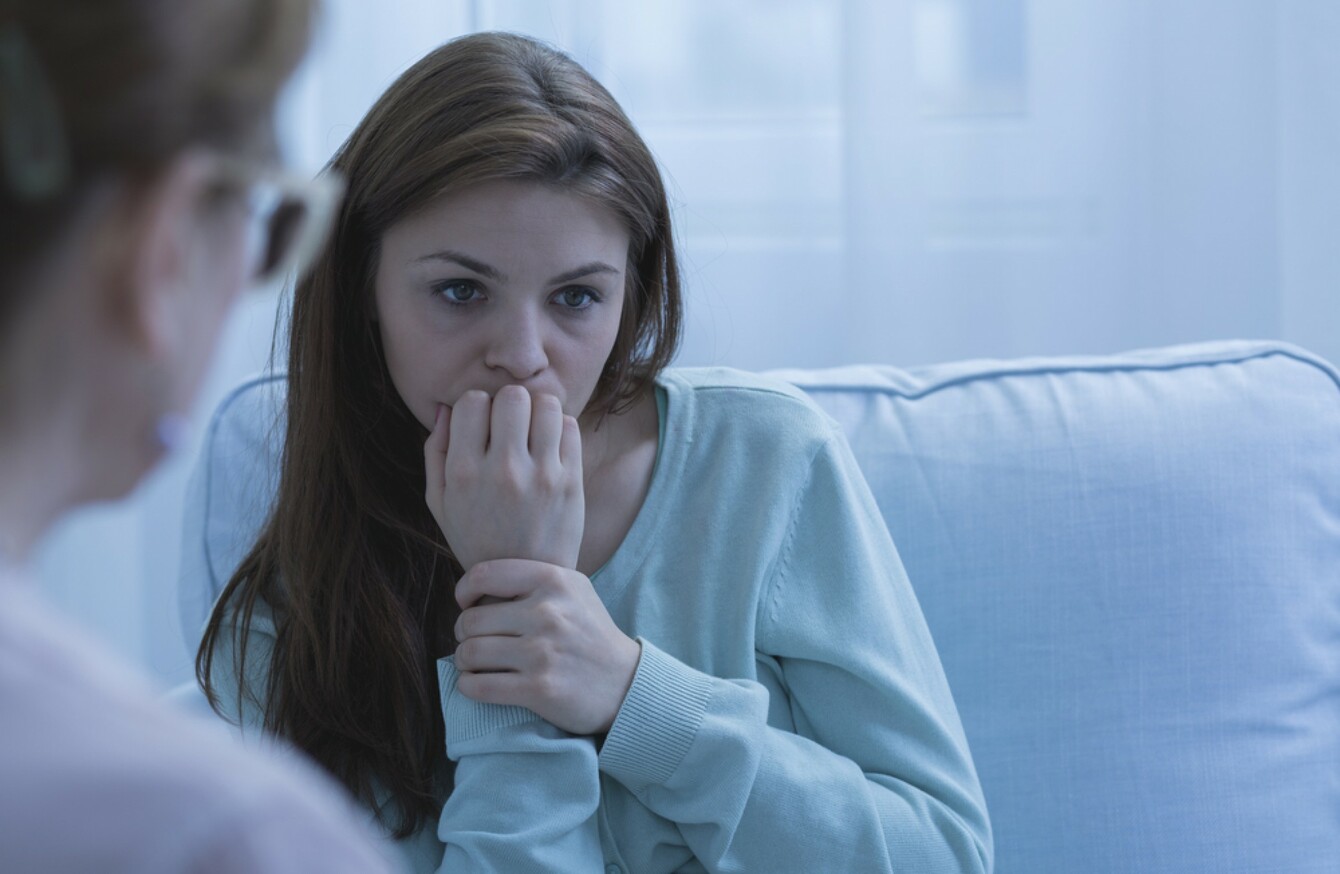 Image: Photographee.eu via Shutterstock
Image: Photographee.eu via Shutterstock
IRELAND IS CHANGING how it treats people with cancer – to put a greater focus on aftercare, emotional support, and prevention.
Today, the Department of Health published a 148-page strategy outlining where cancer care currently stands in Ireland, and how that care should change so that more people survive.
The estimated cost will be "well over" €100 million each year over the ten-year timeframe, in what Minister for Health Simon Harris called "a very ambitious strategy".
In his opening speech at Dublin's Iveagh House, Harris said that the strategy was changed to reflect patients who felt that they didn't just want to "survive" cancer, they wanted a high-quality of life after their treatment ended.
Harris said that the strategy is reflecting the view of patients who, after completing their treatment, felt at a 'loss' and confused about what their next step would be.
Mairéad Mangan of the Cancer Patient Forum, gave her own personal reasons for the importance of emotional support during and after cancer treatment.
"I was knocked off my perch, was beside myself with worry, primarily for my children who were very vulnerable at this time, having already lost their dad to cancer.
"I really needed somebody to help me make sense of what was going on. I truly believe if I had received psychological support, I would have better coped with my illness, and I believe that is true for all cancer patients."
There are around 150,000 cancer survivors in Ireland; approximately 20-30% of people with cancer will develop some form of psychological disorder following a diagnosis.
There is no doubt in my mind that everyone who is diagnosed with cancer suffers from heightened levels of anxiety, and stress. And this is what I witness in my work in cancer support centres everyday.
"Being a survivor can be really lonely, and that's why we need the support of the government," she said.
The ARC Cancer Support Centres issued a statement today welcoming the strategy, and mentioned some "issues of concern" by patients and families.
It said:
These included the need for local support services and centres to be linked with medical departments, the need for communication and integration between services along the patient pathway, and the need for psychosocial services across the cancer continuum.
"[Respondants] also highlighted the financial burdens associated with a cancer diagnosis and the need for financial support."
Dr Paul D'Alton, Head and Clinical Lead of the Department of Psycho-oncology at St Vincent's University Hospital, and Adjunct Lecturer at the School of Psychology at UCD said the strategy was about taking a "more holistic" approach to healthcare, and looking after patients emotional wellbeing, as well as physical health.
Here's what's in it
One of the major announcements today, is the expansion of two cancer detection screenings: BreastCheck and BowelScreen.
In the 20-year period from 1994-2014, breast cancer was the most common newly-diagnosed cancer in women (29%); while prostate cancer was the most common newly-diagnosed cancer in men.
BreastCheck, which currently covers women aged 50-64 years of age, is being expanded to women of 65 to 69 inclusive, and the expansion of BowelScreen over time to all aged 55-74 is also recommended. Harris says part of this year's €100 million allocation will fund those expansions.
The report also lays down a commitment to develop "a national integrated strategic framework for health workforce planning", which is presumably related to the recruitment issues and reports of mismanagement at hospitals (Harris previously warned that there should be repercussions for managers who don't perform).
The report says that there will be an assessment of all healthcare professionals by the middle of next year:
As a first step an interim assessment of staffing needs at medical, nursing and all health and social care professional levels will be carried out by mid-2018.
All 52 recommendations are divided between the Department of Health, the HSE, and the National Cancer Control Programme (NCCP).
Prevention was also a major topic – recently the Irish government introduced standardised packaging with warnings and graphic images to deter people from smoking.
The proposed Public Health (Alcohol) Bill would address excessive consumption by establishing robust regulation – but it has faced stiff opposition. Harris said today that he's committed to see it through.
Reducing adult and child obesity was another lifestyle change that could bring cancer rates down, and increase survival rates.
Where's the detail?
When asked which of the 52 recommendations he was committed to delivering, Harris said he stands by all of them (make of that phrasing what you will).
Tony O'Brien, director of the HSE was a little stronger – he said that 'we [can] look back on this day as a day where commitments were made, delivered and were successful'.
But there are a lot of vague promises in the strategy that don't commit to very specific outcomes, or a timeframe more precise than 'within ten years'.
In his address to the group gathered for the launch of the National Cancer Strategy, Professor John Kennedy, Chairman of the Cancer Strategy Steering Group, although welcoming the report, outlined some of his concerns (some of which, the strategy addresses).
He said that they needed "much better data collective and analysis", and that the NCCP needed to ensure that "patients can expect a uniformity of services, no matter which centre delivers their care".
We face very substantial challenges.
He also said that a wider range of experts were needed to carry out better diagnoses and treatments, and that there needed to be a focus on retention and recruitment – a widespread issue in Ireland's healthcare services.
He said that three weeks ago, his daughter completed her medical training and moved to the US: "I don't think she's coming back."
You can read the Department of Health's National Cancer Strategy 2017 – 2026 here.