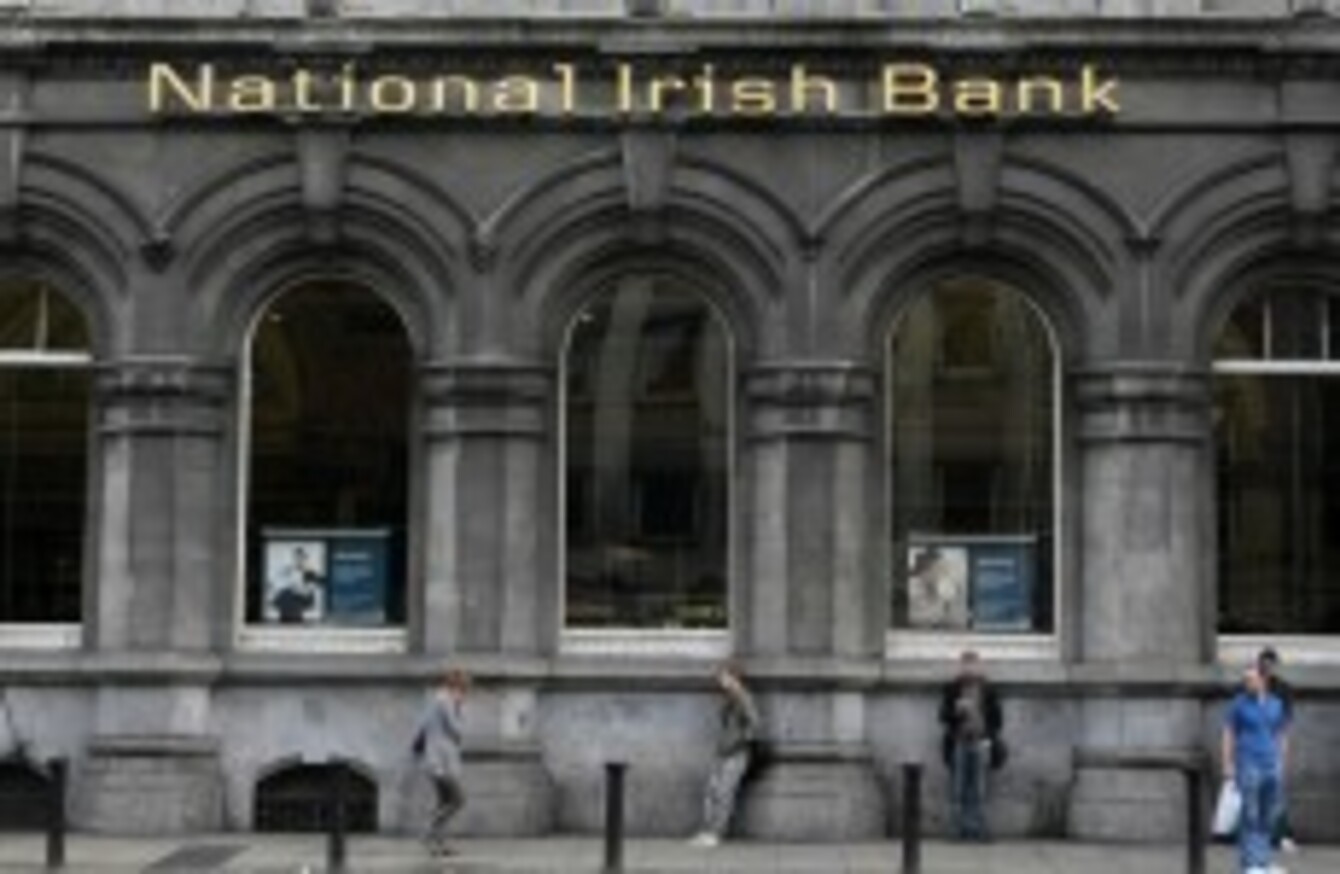 Image: Niall Carson/PA Archive
Image: Niall Carson/PA Archive
Updated, 12:47
NATIONAL IRISH BANK is to seek around 100 redundancies as it moves to shut down its network of branches around the country – moving its retail operations to a centralised call centre operating seven days a week.
The Danish-owned bank has said it is closing its network of 27 branches nationwide, while opening four new 'personal banking units' in Dublin and five more in Waterford, Athlone, Cork, Limerick and Letterkenny where customers can be dealt with by appointment.
Everyday banking services will instead be offered through a new Personal Banking Centre, which will offer phone and electronic services seven days a week.
The bank said customers would also be able to lodge cash and cheques at post offices, and that it was in the process of writing to customers to inform them about how the changes would be handled.
The 100 redundancies will be "voluntary-led".
It said the move to phase out its branches would mean NIB had abandoned an "unsustainable and transaction-based banking business model, to a more profitable, on-line and direct channel-led model for personal and small business customers".
This, it said, would reflect the changing habits of customers who are gradually moving to online and electronic banking facilities.
"The Irish banking landscape has changed dramatically in recent years and the traditional branch model is no longer the cornerstone of personal banking," NIB's head of business development Jesper Nielsen said.
"We have recognised this and are building a new business model which responds to changing customer needs, leverages our market-leading technology and develops a profitable model and sustainable business for the bank."
It is expected that the new structures will be in place by mid-November.
The bank announced last month that its operations would be rebranded as 'Danske Bank', the same name used by its Danish parent, with those changes also expected by the end of the year.