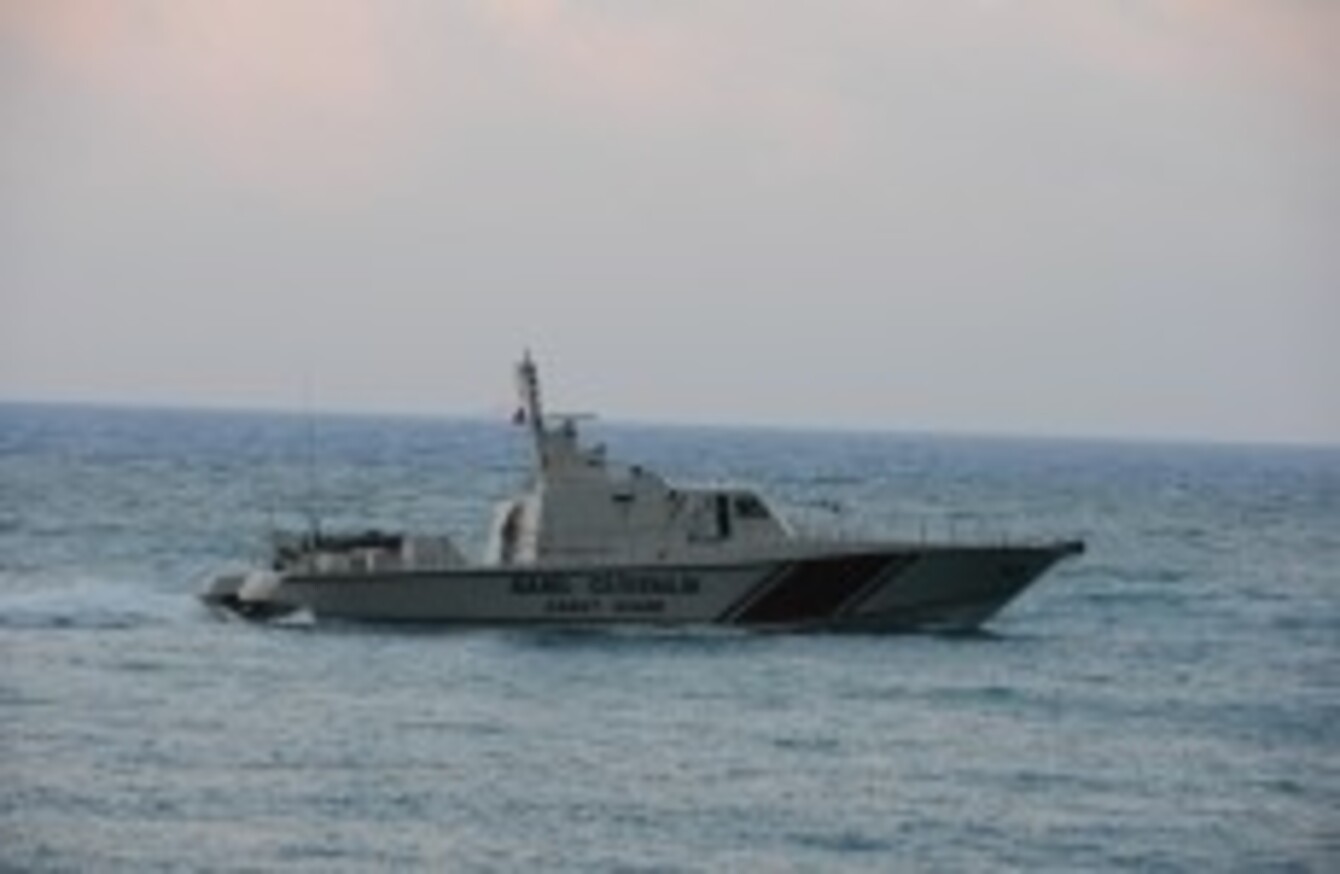 A Turkish coast guard boat searches for the warplane which was shot down by Syria on Friday.
Image: AP
A Turkish coast guard boat searches for the warplane which was shot down by Syria on Friday.
Image: AP
A DIPLOMATIC TEAM from NATO are due in Brussels to hold discussions with the Turkish government on how to respond to Syria's shooting down of a military plane at the weekend.
Turkey has called the meeting of NATO's steering body, the National Atlantic Council, to decide whether Syria's actions poses a threat to "territorial integrity" and international security and warrant a military response under Article 4 of NATO's founding treaty.
The Guardian says Turkey is likely to try and persuade NATO to consider the attack on the Turkish plane to be an attack on the entire military alliance – effectively guaranteeing a counter-offensive.
It added, however, that armed retaliation is unlikely – with larger military powers still uneasy about launching an armed campaign against the regime of Bashar al-Assad given the fractured nature of his political opposition and the sensitive regional situation.
Syria has claimed that the Turkish plane was flying at a lower-than-usual height, following a route which was more routinely used by Israeli aircraft.
It also claimed the Turkish plane had been within its airspace, in what it said was a "gross violation of Syrian sovereignty".
'Violated airspace'
"The Turkish warplane violated Syrian airspace, and in turn Syrian air defences fired back and the plane crashed inside Syrian territorial waters," Syrian foreign ministry spokesman Jihad al-Makdissi said.
Turkey said, however, that flights which made brief encroaches into Syrian airspace were relatively routine and have never before prompted an immediate strike.
"The aircraft did not display any hostile attitude or maneuver and was flying with its identification systems open. The shooting came without any prior warning," Turkey said in a letter to the United Nations.
The dispute between the two has taken a fresh turn, with Turkey saying a search-and-rescue mission – which had sought to recover the two pilots who were killed in the previous strike – was also shot at. That claim would undermine Syria's argument that the plane was thought to be Israeli.
At the UN, US ambassador Susan Rice described the ongoing tumult in Syria as "a colossal failure by the Security Council to protect civilians" in the country, calling for tougher sanctions against Assad's regime.
The Syrian Observatory for Human Rights said the ongoing uprising against Assad had seen 95 people killed yesterday, including 61 civilians, as the military continued to attack its domestic opponents.
Additional reporting by AFP