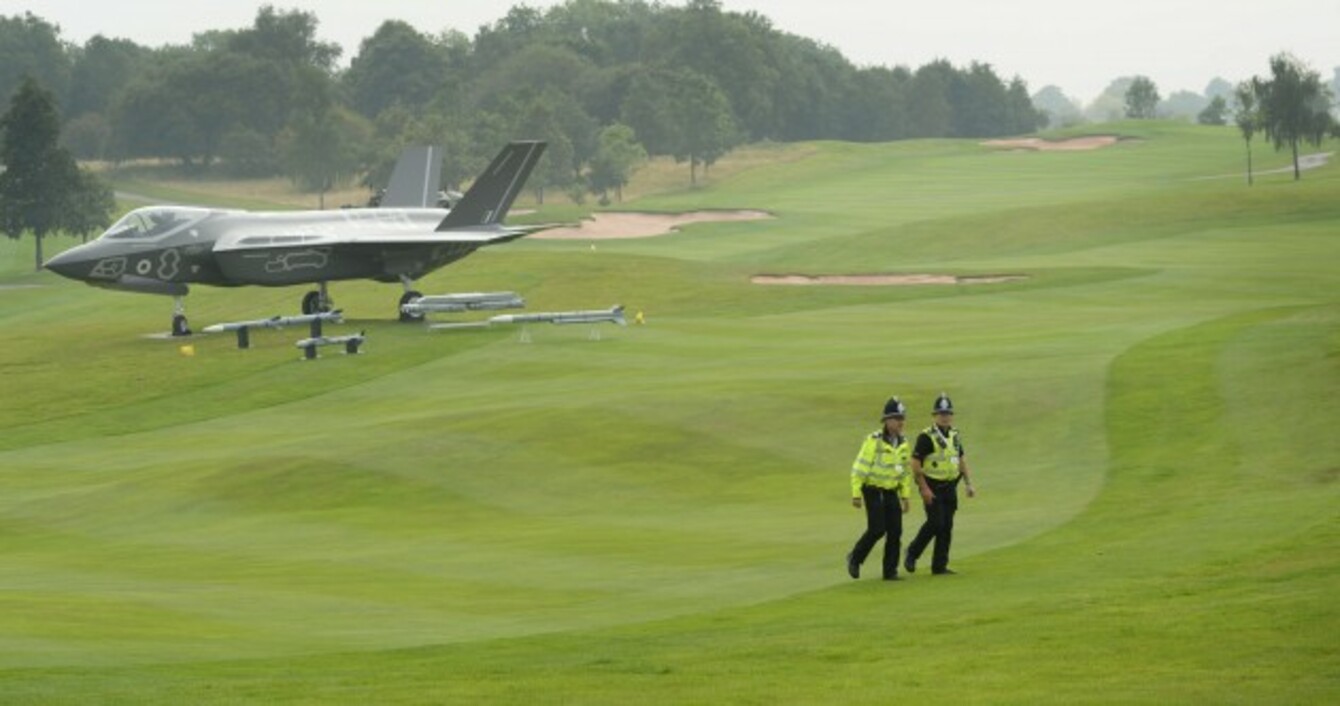 Image: PA Wire/Press Association Images
Image: PA Wire/Press Association Images
UKRAINIAN PRESIDENT PETRO Poroshenko will meet today with leaders from the US and EU to brief them on his progress in negotiating a peace settlement with his Russian counterpart Vladimir Putin.
The briefing will take place before a two-day Nato summit at Celtic Manor in Newport, Wales, where Western leaders are expected to discuss the east Ukrainian crisis, as well as a response to the rise of Islamic State in the Middle East.
There was some confusion yesterday after a spokesman for Poroshenko retracted an earlier statement which had said the Ukrainian president had agreed a "permanent ceasefire" in the east of the country, during a phone call with Putin.
It is understood, however, that the two leaders have positions that are "very close", and there are hopes for a final deal as early as tomorrow, when they meet in the Belarusian capital of Minsk.
Putin later spelled out a seven-point plan to end the hostilities in east Ukraine, during a televised appearance from Mongolia.
In it, he called on pro-Russian separatists there to end their offensive, and said Ukrainian government forces should retreat to a distance that would make it impossible for them to use artillery and rockets against residential areas.
Putin also urged international monitoring of an eventual ceasefire, a prisoner exchange, and the delivery of humanitarian aid to war-ravaged regions.
For his part, Poroshenko said he had discussed the tentative peace plan with German Chancellor Angela Merkel.
He called for OSCE monitoring of a ceasefire, the withdrawal of Russian troops, a buffer zone on the border with Russia, and the release of all Ukrainian prisoners.
'We won't be cowed by barbaric murderers'
Ahead of today's Nato summit in Wales, UK Prime Minister David Cameron and US President Obama have united in vowing to destroy Islamic State militants who have caused global horror and revulsion with their recent campaign in Syria and Iraq.
In a joint op-ed in the Times of London this morning, the two leaders offer a sweeping argument for humanitarian and self-interested intervention around the world by Britain and America.
In it, they write:
The utterly despicable murders of two American journalists by [Islamic State] are but the latest evidence of a brutal and poisonous extremism that murders indiscriminately and risks exporting terrorism abroad.
If terrorists think we will weaken in the face of their threats they could not be more wrong.
Countries like Britain and America will not be cowed by barbaric killers.
The White House yesterday confirmed that a video released by Islamic State earlier this week does indeed show the beheading of American journalist Steven Sotloff.
His masked murderer appears to speak with an English accent, raising speculation he is the same London-born Islamic State militant thought to be responsible for the beheading of American photojournalist James Foley.
Contains reporting from Associated Press.