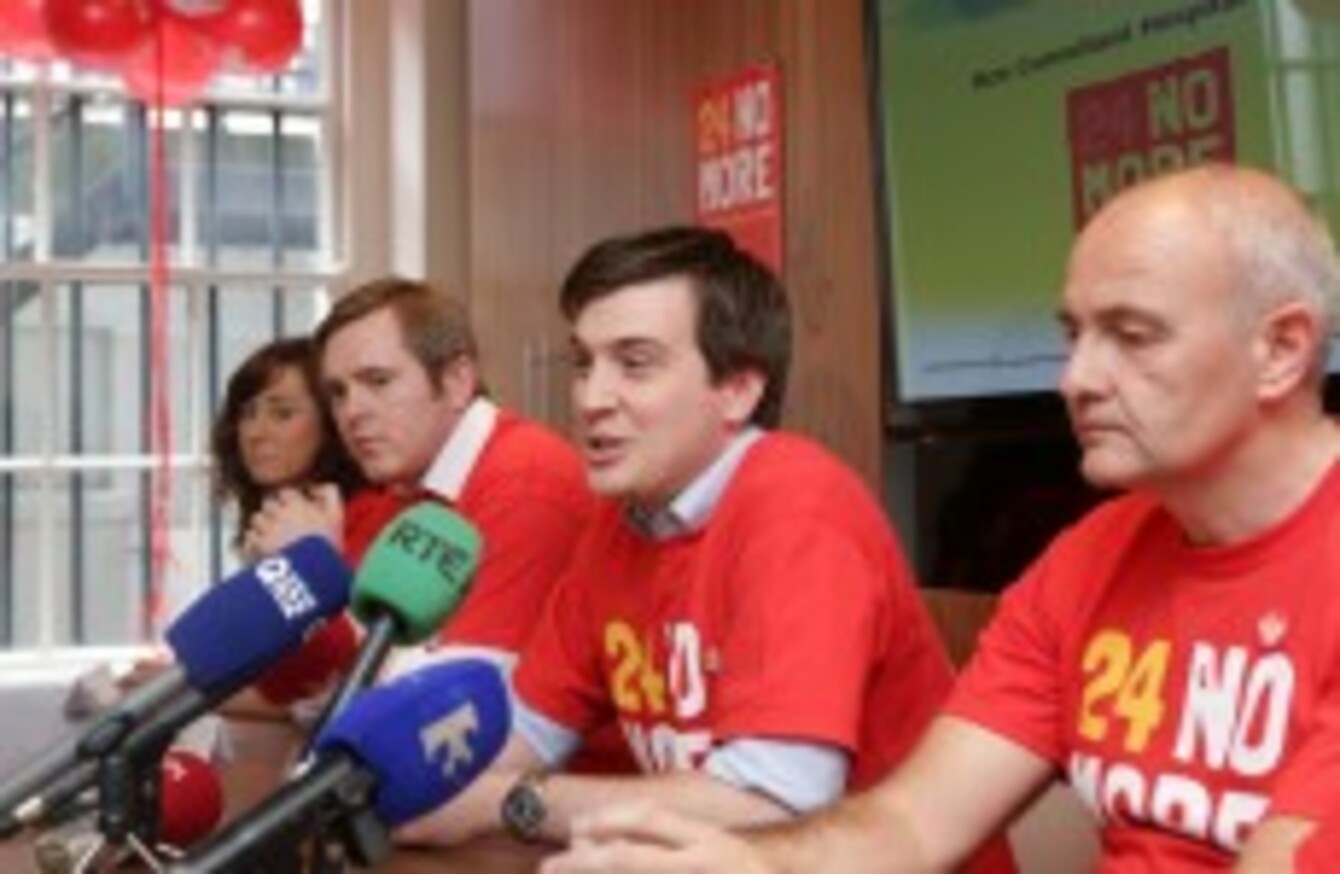 Junior doctors at the launch of the #24NoMore campaign
Image: Sam Boal/Photocall Ireland
Junior doctors at the launch of the #24NoMore campaign
Image: Sam Boal/Photocall Ireland
A STRIKE BY hospital doctors moved ever closer this evening as the Irish Medical Organisation warned that it is preparing to take action before the end of the September.
The result of a ballot of non-consultant doctors is expected on Monday, but the IMO said that strike action is "inevitable" over the long hours doctors are expected to work.
Doctors and the HSE met today to discuss concerns about the chaotic hours of non-consultant hospital doctors (known as NCHDs, or junior doctors). However the IMO called the meeting a failure, and said the HSE had not put forward any proposals to solve the problems.
"It would be one thing if the HSE had made proposals with which we disagreed," said Dr John Donnellan of the IMO. "However the fact that they didn't have any proposals to make at all shows the contempt with which they treat NCHDs."
We now have no choice but to escalate our campaign to include industrial action in Irish hospitals and we will make arrangements next week to do exactly that.
Doctors say that they are currently forced to work up to 100 hours a week and regularly on shifts lasting more than 24 hours at a time.  The IMO has launched a campaign demanding an end to shifts in excess of 24 hours and for a promise from the HSE to comply with the European Working Time Directive by the end of next year.
The IMO and the HSE will meet again next Wednesday to discuss contingency plans for the industrial action.