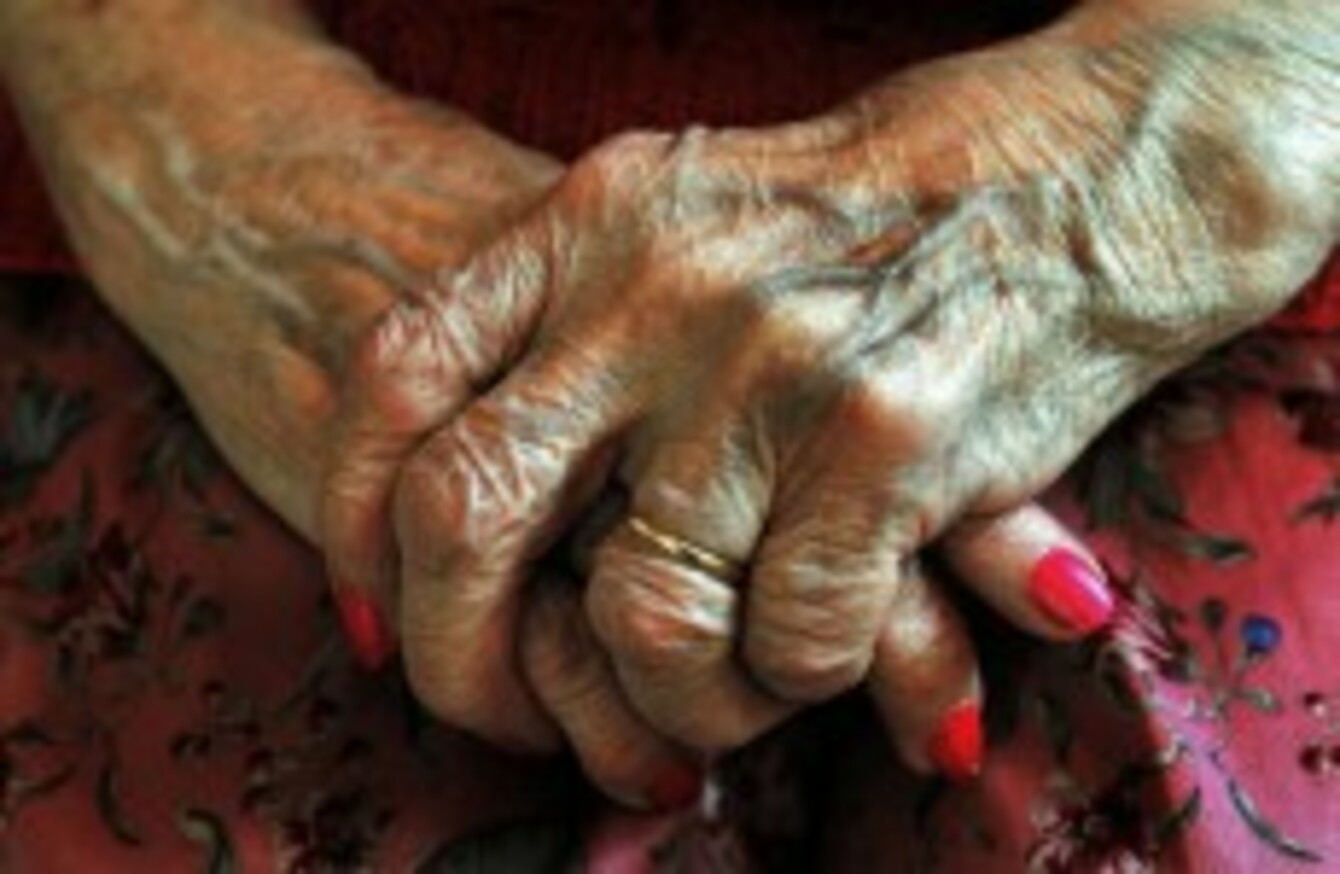 AN INITIATIVE AIMED at diverting the number of people suffering from dementia from institutional care has been launched by Labour Party Deputy Ciaran Lynch, on behalf of Minister of State Kathleen Lynch.
The charity Genio will develop and test new service models for people with dementia as part of the programme. By doing so, it hopes to change the way that dementia is thought about and responded to – with a view to ultimately inform national policy.
Genio says it wants those living with dementia to be able to live for longer within their own communities and have an improved quality of life – says that if this were to happen, significant savings could also be provided for the Exchequer.
Four pilot projects
The Kinsale Community Response to Dementia (K-CORD) is one of four pilot projects in four different geographical areas that will work with Genio's support to develop and evaluate community based services to people with dementia over the next three and a half years. Speaking at the launch in Kinsale on Thursday, Deputy Lynch, on behalf of the Minister responsible for Disability, Equality, Mental Health and Older People, said that many Irish people with dementia are in group residential care.
"Starting in Kinsale, we will develop and test new service models and the results of this will influence public policy and investment in this area. These projects should build the leadership required in the field and drive permanent change to the benefit of people with dementia, their families and society in general."
Genio is collaborating with the Department of Health,  Atlantic Philanthropies and the HSE – who are jointly funding the €4.3m cost of the four projects – on the initiative. The charity has previously supported innovative projects that positively impact on the lives of people with disabilities and mental health issues in Ireland, and is now extending its focus to include people with dementia.
The K-CORD project is one of four local initiatives that successfully applied to Genio for grants to develop and test new services for those with dementia; each project will use creative and different ways to provide tailored supports to people with dementia to enable them to continue living in the community. The establishment of a national learning network is also planned.
Drop-in centre
The Kinsale project, led by Dr Tony Foley of The Medical Centre, will include a community drop-in centre for people with dementia, innovative activities for people to participate in, training of professionals and volunteers and support to carers, they said.
An ambitious set of targets for 2015 will include a reduction in admission to group residential care, some discharges of people due to enhanced community support and greater community awareness and understanding of dementia.
"We believe the people of Kinsale will demonstrate that communities in collaboration with professionals can and will provide the support needed by people with dementia to keep them active and involved in their community", according to Dr Tony Foley of K-CORD.
There are over 40,000 people with dementia in Ireland, 14,000 of whom are in residential care. According to the Founding Director of Genio, Ms Madeleine Clarke, "K-Cord and other innovative projects around the country will demonstrate how people with dementia can retain more independence and control over their own lives. The learning arising from these innovative projects will hopefully lead to a transformation in the way we think about, and respond to, people with dementia in Ireland."
Deputy Lynch speaking on behalf of Minister Lynch stated, "Through the dementia projects in Kinsale and elsewhere and through its work in the area of mental health and disability Genio is playing an important role in encouraging the re-configuration of resources towards ensuring people can live as included and contributing citizens within in their communities. We need to change our thinking away from seeing institutionalisation and a one-size-fits-all approach as the standard treatment model and Genio's work is helping us to do that."