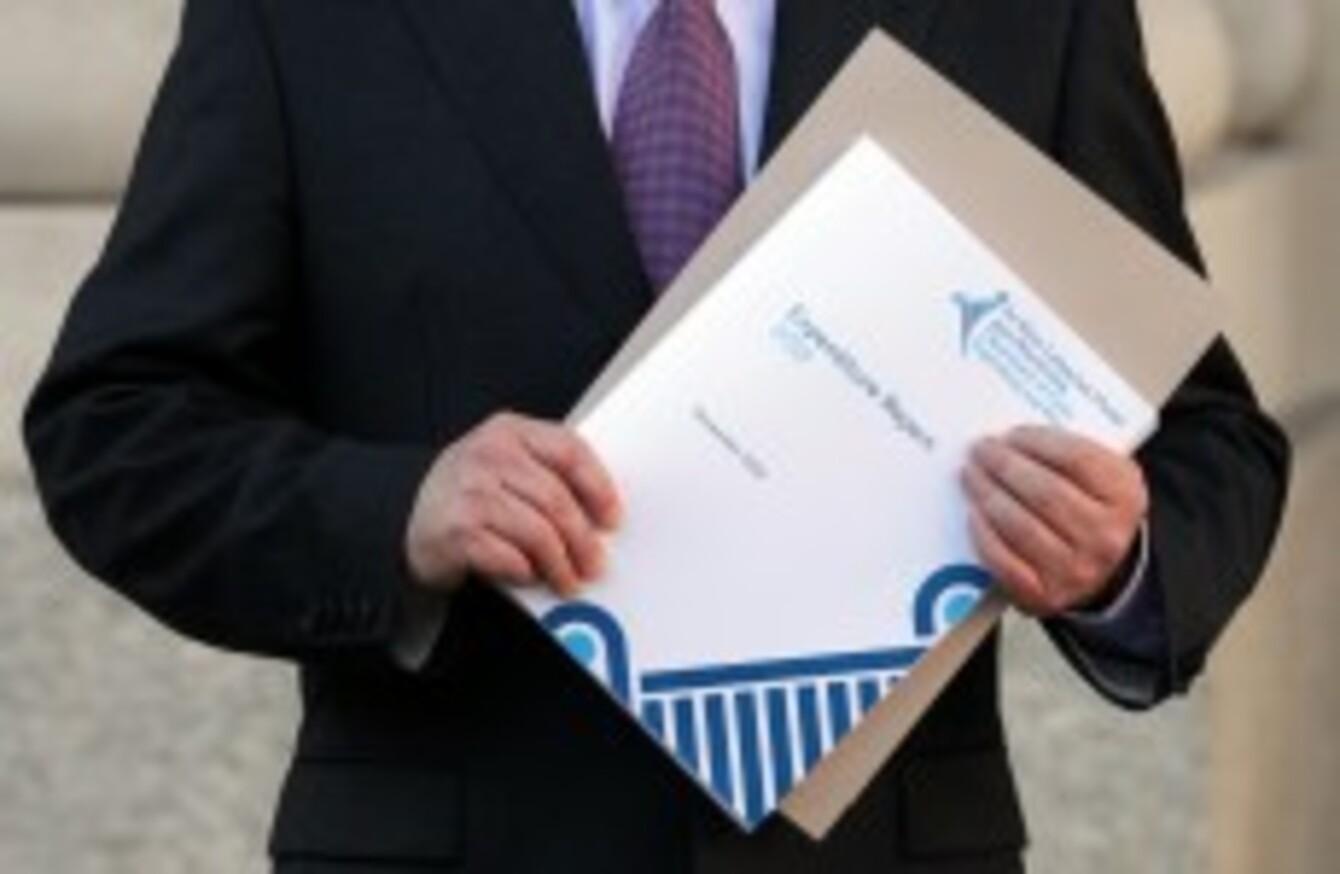 Image: Mark Stedman/Photocall Ireland
Image: Mark Stedman/Photocall Ireland
Updated, 13:17
NEW RECRUITS to the public service will have their pensions calculated on the basis of their average career earnings and not their final salary, under an Act which has come into force today.
Public Expenditure minister Brendan Howlin has activated a new 'single scheme' for all new entrants to the public service from 2013 onward, making radical changes to the pensions system for any new entrants to the public sector.
The main change is the new averaging system of public pensions. Before now, any public servant's pension was based on the salary at which they retired, capped at a maximum of 40 years' total service.
This meant that a lifelong public servant who eventually worked their way to a senior position in their final years of service would have their pension calculated on the basis that they had worked in that senior position for their entire career.
As a result, someone retiring from the most senior role in the public service – Secretary General at the Department of the Taoiseach – would receive an annual pension equivalent to half of their final salary (€215,590 per year), and a lump sum equivalent to three times their annual pension.
This will be amended so that an average lifetime salary is used to calculate the lump sum and annual payment – making the payment more reflective of the amount that the employee has contributed to their pension throughout their career.
Most public servants will contribute about 3 per cent of their pensionable wage, and 3.5 per cent of their net pensionable wage, towards their overall pensions and lump sums – though certain designated professions, and public office holders, will contribute up to 13 per cent.
Post-retirement payments will also be index linked and not related to the current pay for someone on an equivalent salary. In the past, retired workers would see their pensions increase if the salary for the grade at which they retired was increased.
The Department of Public Expenditure said it estimated that under the current scheme, the State would be spending the equivalent of €5 billion per year (in 2012 terms) on public pensions, and that the new measures would cut this by about 35 per cent.
The scheme will also maximum retirement age for new entrants, of 70. Since 2004 there has been no enforced retirement age for new recruits.
It also sets a minimum retirement age, bringing it initially to 66 before being raised on a phased basis to 67 and then 68.