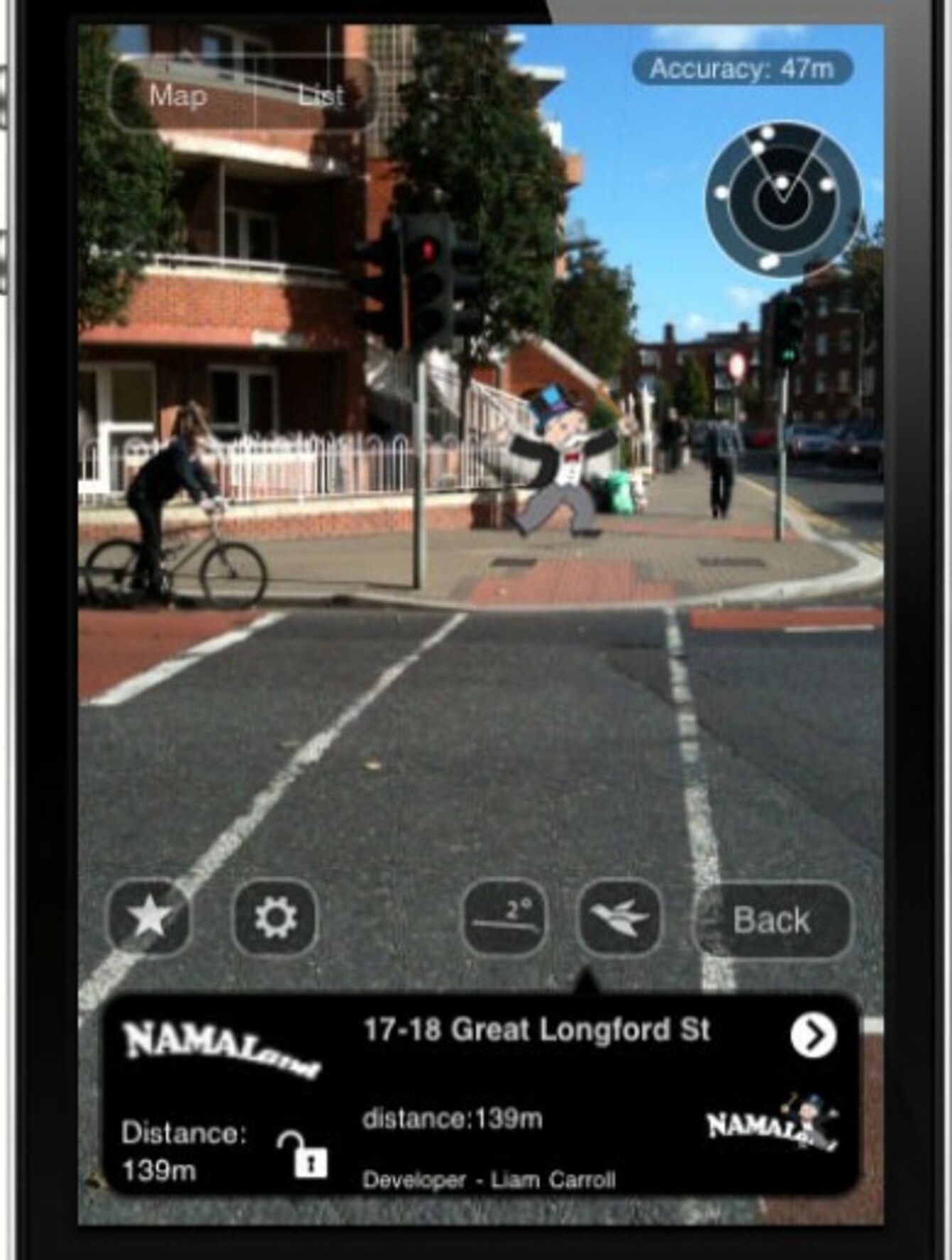 A DIGITAL ARTIST based in Dublin has unveiled a new smartphone tool that allows users walking around Dublin to feel the real property tycoon experience – by showing which properties are reportedly owned by the National Asset Management Agency.
The 'NAMAland' tool – which builds into the Layar augmented reality browser for phones using the Android or iPhone operating systems – uses the phone's camera and positioning tool to put the logo of the Monopoly man, Rich Uncle Pennybags, in front of any property understood to be in the possession of the country's 'bad bank'.
The tool, created by artist Conor McGarrigle, preaches that:
At NAMAland we like to look on the bright side. OK, the downside of NAMA is that it's costing you €54 billion, the upside is that you now own some of the best (and worst) properties in Dublin. So grab your phone, put on your tophat and enjoy your new role as a property tycoon with our augmented reality tour of NAMAland.
Because an official lost of properties owned by NAMA – which is buying all loans from Irish banks if they exceed a certain value – has never been released, the data is taken from a spreadsheet of potential properties mentioned in media reports regarding the developers whose loans are being taken on board.
The interactive map can be accessed by downloading the Layar browser for iPhone or Android, and and then searching for 'NAMAland'.