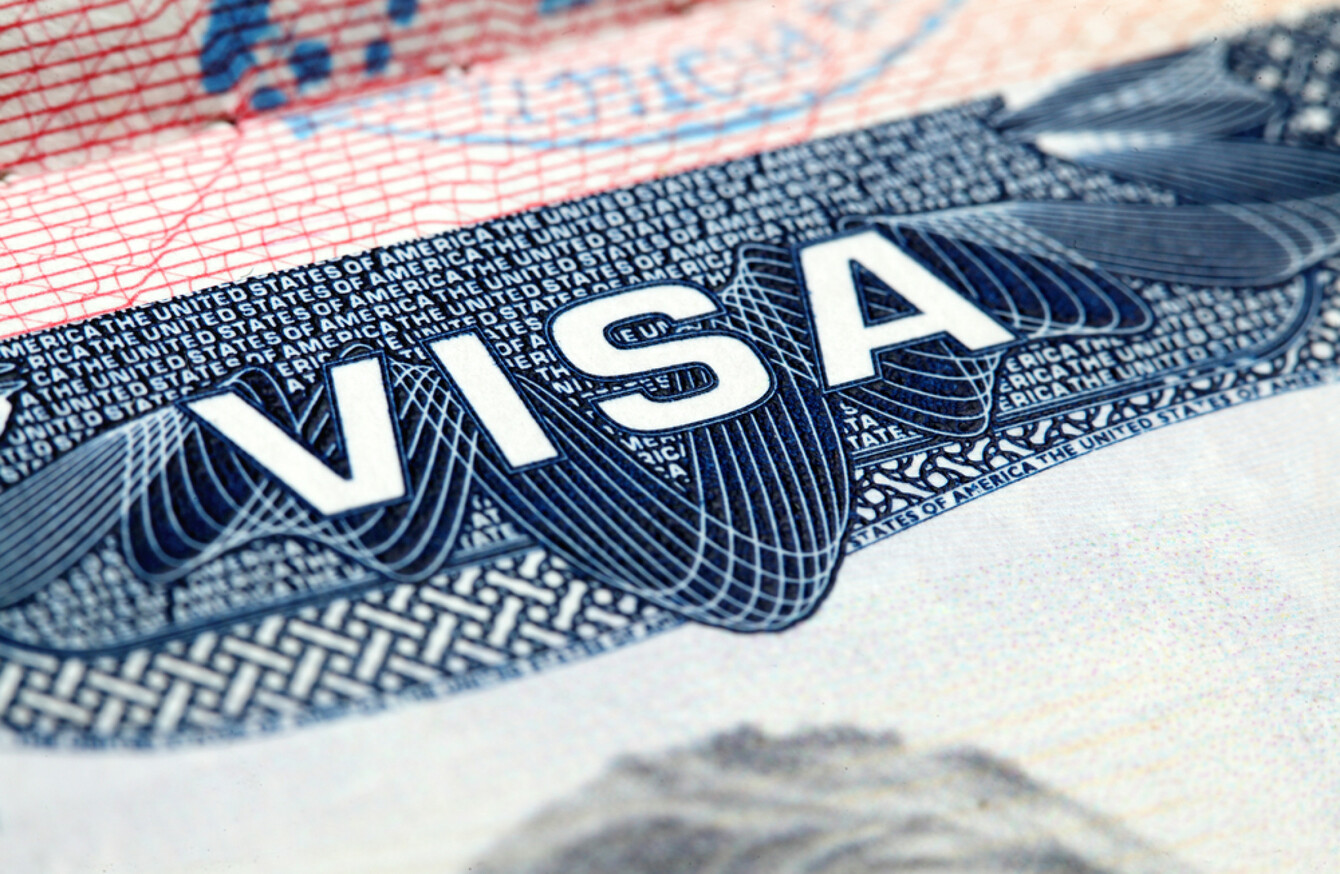 Image: Shutterstock/Alexander Gatsenko
Image: Shutterstock/Alexander Gatsenko
THERE COULD BE a new US visa available to Irish citizens that would allow them to live and work in the US.
A bill was introduced to Congress this week; it needs the support of both the House and the Senate to become law.
The two-year, renewable E3 work visas would come from the unused portion of the 10,500 E3 visas currently allotted to Australia, independent Senator Billy Lawless said.
Lawless and John Deasy the US Government Envoy have been working with Democrats and Republicans to ensure that there is bi-partisan support for the initiative.
In applying for an E3 visa, candidates must prove that they have a legitimate offer of employment in the US, and that they have the necessary academic or other qualifying credentials to fill the role.
"It is my ardent hope that in addition to creating future flow Irish immigration to the USA that many undocumented Irish will also qualify for this scheme," said Lawless.
"We have seen disappointment in the past on immigration legislation, particularly in 2007 and 2013 when we came close, but I am cautiously optimistic in welcoming this new deal, given that the President, the Homeland Security Chief and the Speaker's Office are pushing this bill forward during the lame duck session."
The last time Ireland received a new visa allocation was in the early 1990's under a scheme initiated by former Congressman, Bruce Morrison.
Meetings on Capitol Hill
This isn't the first we've heard about this visa scheme, it just seems more likely now – especially with a Democrat majority in the House.
Answering questions in the Dáil in December 2015, Minister for Justice Charlie Flanagan said that the US bill came about after he and the Taoiseach Leo Varadkar met with members of congress on Capitol Hill.
"…In Washington at the end of September, I met key Democrat and Republican contacts on Capitol Hill, including Senator Patrick Leahy, Congressmen Joseph Kennedy III, Paul Ryan, James Sensenbrenner, Richard Neal and other members of the Congressional Friends of Ireland group.
Republican Jim Sensenbrenner and Democrat Richard Neal are the politicians who introduced the bill to Congress this week.
Following my meetings, a Bill was tabled by Congressman Jim Sensenbrenner in the US House of Representatives. The Bill is aimed at providing access to several thousand E3 visas for Irish citizens.
"I warmly welcome this positive step towards meeting the desire of many Irish people to live and work in the US for a time, but there is much work to be done in both Houses of Congress before this Bill might become law.
I am also aware that while this measure would advance our objective of securing improved legal migration channels, it would not address the concerns of the many undocumented citizens currently in the US. 
"These remain a key priority and continue to be the subject of ongoing contacts with the US authorities," Flanagan said.