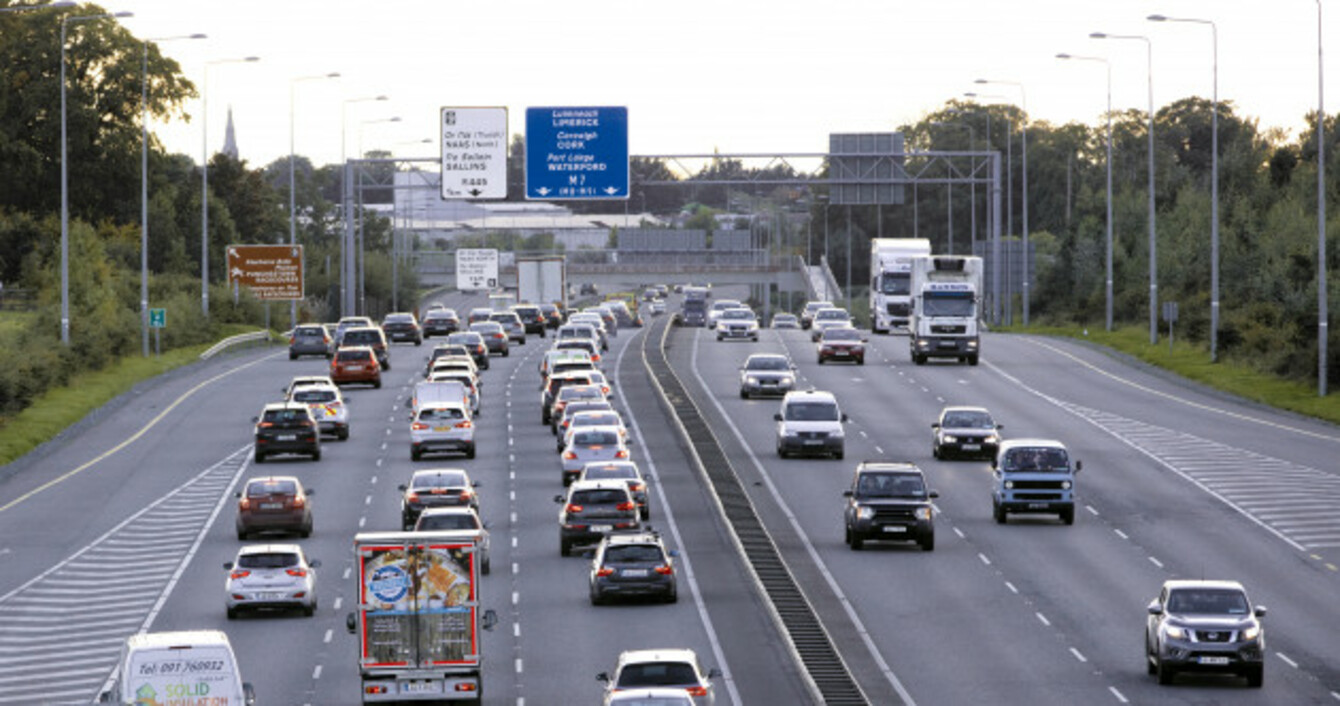 Image: Eamonn Farrell
Image: Eamonn Farrell
SO, HOW'S THE 'new year, new you' mantra working out for you? Are you still drinking your daily green juice? Making use of that new gym membership? Enjoying 'dry January'?
If you are anything like me, ie human, you'll probably have broken all your resolutions by now. But here are a few more that are a lot easier to keep.
These are six motoring resolutions that all drivers should try to make and keep for 2018… and I don't just mean for January.
1. Revisit the rules of the road (yes, really)
Do you know how far away you should park from a pedestrian crossing or zebra crossing on a two way street and one way street? Why about when you can and cannot park on a double yellow line?
Do yourself and other road users a favour and download or buy or rent a copy of the Rules of the Road and brush up on the right and wrong way to drive on our roads. You will not only learn how to be a safer driver but a more considerate one too and we could do with more considerate drivers on the road.
Speaking of which…
2. Be a more considerate driver
Being considerate has a ripple effect. Your polite, considerate behaviour can positively affect the other drivers around you. According to research carried out by Goodyear a cooperative attitude is helpful when interacting with other drivers.
If we are considerate drivers, it will have a knock-on effect. However, when we exhibit inconsiderate behaviour, this also has a ripple effect, resulting in other road users driving more selfishly than they might otherwise have done. So this year, let's play nice out there.
3. Improve your driving skills
Do you suck at parallel parking? Get nervous driving on motorways? Do roundabouts still confuse you?
Don't just write these stills off as something you can't master. Book yourself an advanced driving lesson or two and make this year the year you gain new skills and confidence behind the wheel. It will make driving a lot more enjoyable if you feel more capable out in the road.
4. Take care of your tyres
Tyres are the only things connecting your vehicle to the road. It really does pay to have good tyres. Become a better and more responsible driver by practicing good tyre maintenance. This includes checking tyres on a regular basis to ensure optimal tyre pressure and compliance with legal minimum tread depths. It also means choosing the correct tyres for the season and weather conditions.
5. Go hands free
According to the Road Safety Authority, making a call makes you four times more likely to crash whilst texting makes you a staggering 23 times more likely.
With so many frightening statistics about the dangers of using mobile phones whilst driving isn't it about time we copped on and put our phones down for the short time that we are behind the wheel?
So this year, when you get in your car, switch your phone to 'do not disturb' mode, or even better, let the phone do it automatically for you. Or download the Face It Down app from Toyota and dramatically cut your chances of being involved in a car crash.
6. Slow down
Speeding is still the number one problem on Irish roads. Some 40 per cent of fatal collisions are caused by excessive or inappropriate speed and speeding attracts the most penalty points of any road traffic offence, with 549,574 points issued in 2016.
With Minister for Transport Shane Ross confirming that he is to introduce a new graduated penalty points scheme targeting speeding drivers, make 2018 the year that you take the foot off the accelerator. Reduce your speed and the risk of getting a hefty fine and penalty points – and reduce the risk of dying and killing someone else in the process.