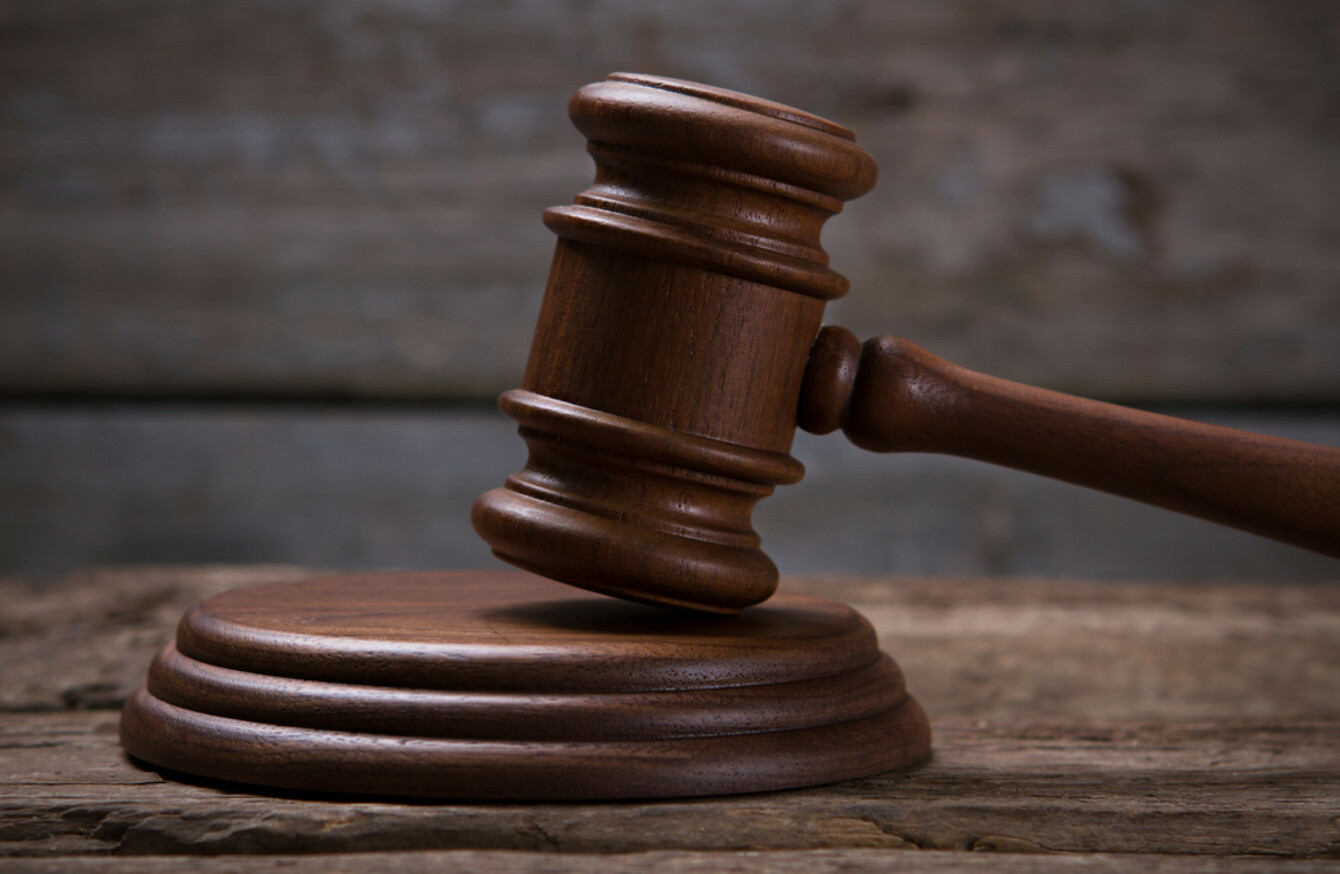 Image: DenisProduction.com via Shutterstock
Image: DenisProduction.com via Shutterstock
TWO YOUNG CHILDREN watched on while their mother was "punched" by a man, who later on that day assaulted their grandmother and covered the interior of the family home in "abusive graffiti", Naas Court has been told.
Anthony Kelly (39), Old Connell, Newbridge, was charged with assault causing harm on
19 May 2017  at the Lidl store at Athgarvan Road, Newbridge.
He was also charged with assault causing harm at a house in the Co Kildare town and with criminal damage to property including internal walls and bedding on the same date.
At Naas District Court on Thursday, Garda Conor Sheehan said Kelly had "punched" his girlfriend at the time to the head, knocked her to the ground.
Garda Sheehan told the court how a passing motorist had stopped said that Kelly had run from the scene.
The court heard how the injured party was brought to Newbridge Garda Station where she was met by her mother.
Garda Sheehan said that the grandmother to the children subsequently went to a house in the town where Kelly had been residing with his girlfriend and her children, aged four and five.
Red paint 
Garda Sheehan told the court how Kelly came out of the house holding red paint and a paintbrush.
The court heard how Kelly knocked the children's grandmother to the ground.
Evidence was given that she managed to get up and go into the house where she saw red paint daubed all over the walls.
Inspector Smyth said that there was "abusive, unpleasant graffiti" and paint covering "nearly all the walls".
Garda Sheehan estimated in court that the damage caused to the interior of the home ran to the thousands of euros.
The court heard how Kelly, who has 28 previous convictions, was arrested on foot of a bench-warrant and had been in custody since 19 May last. He pleaded guilty and did not seek bail.
Evidence was given that Kelly, whose convictions Judge Desmond Zaidan noted had a "common thread of violent crime", received his first conviction in 1995 for assault.
Other previous convictions included theft, burglary, being in possession of a knife, public order and arson.
Defence Barrister Willie Hughes said that on the day Kelly did "not know what came over him".
Hughes said a minor argument had arisen "about what side of the road they should be on. He lost control of himself. He was under a lot of stress."
Christmas 
The defence argued that Kelly had already spent seven months in custody and would like to spend Christmas with his teenage daughter.
#Open journalism No news is bad news Support The Journal

Your contributions will help us continue to deliver the stories that are important to you

Support us now
Hughes said that Kelly was attending counselling in prison.
Addressing Kelly, Judge Zaidan said: "This is shocking behaviour. I have given you a chance before."
Judge Zaidan asked Kelly why he carried out the attacks.
In court, Kelly said: "I was getting up at 7am, washing the children and minding them."
Judge Zaidan said: "If you were not happy with your lifestyle, why did you not walk away? They witnessed their mother being beaten by you."
Kelly said that he stayed in the relationship because of the children.
Judge Zaidan said: "It is not too late to turn your life around. You can have a meaningful relationship with your teenage daughter. You will have to put this behaviour behind you."
The judge, on imposing the sentence, said he was bearing in mind the guilty plea and that Kelly had already served seven months in custody.
Kelly was sentenced to 20 months in prison, backdated to May. Judge Zaidan said that the maximum sentence he could have imposed was 24 months.